Column op woensdag: een veilige plek
Een column op woensdag is een traditie om te koesteren. Wanneer die woensdag toevallig in de zomer valt, is die column meteen ook van een genomineerde van onze jaarlijkse columnwedstrijd. Dat mocht Ellen Willième in 2019 aan den lijve ervaren, toen ze de tweede plaats in de wacht sleepte met een column over een liefdesbrief. In haar column van vandaag -in volle coronacrisis- hunkert ze naar een betrekking à la Robinson Crusoë.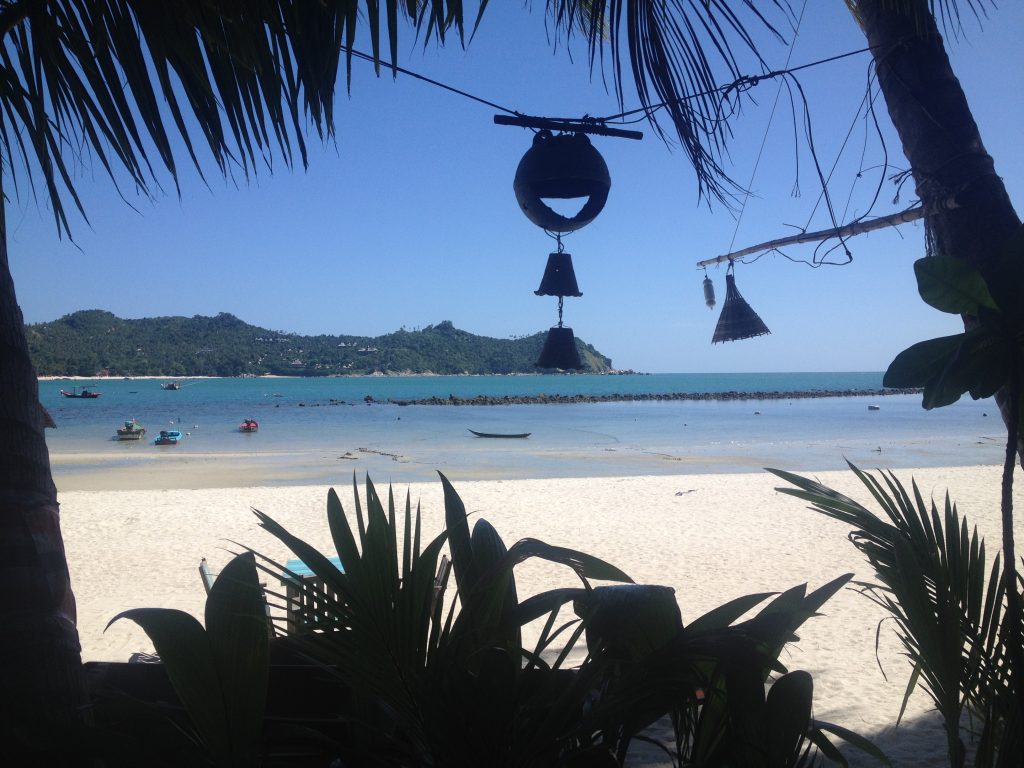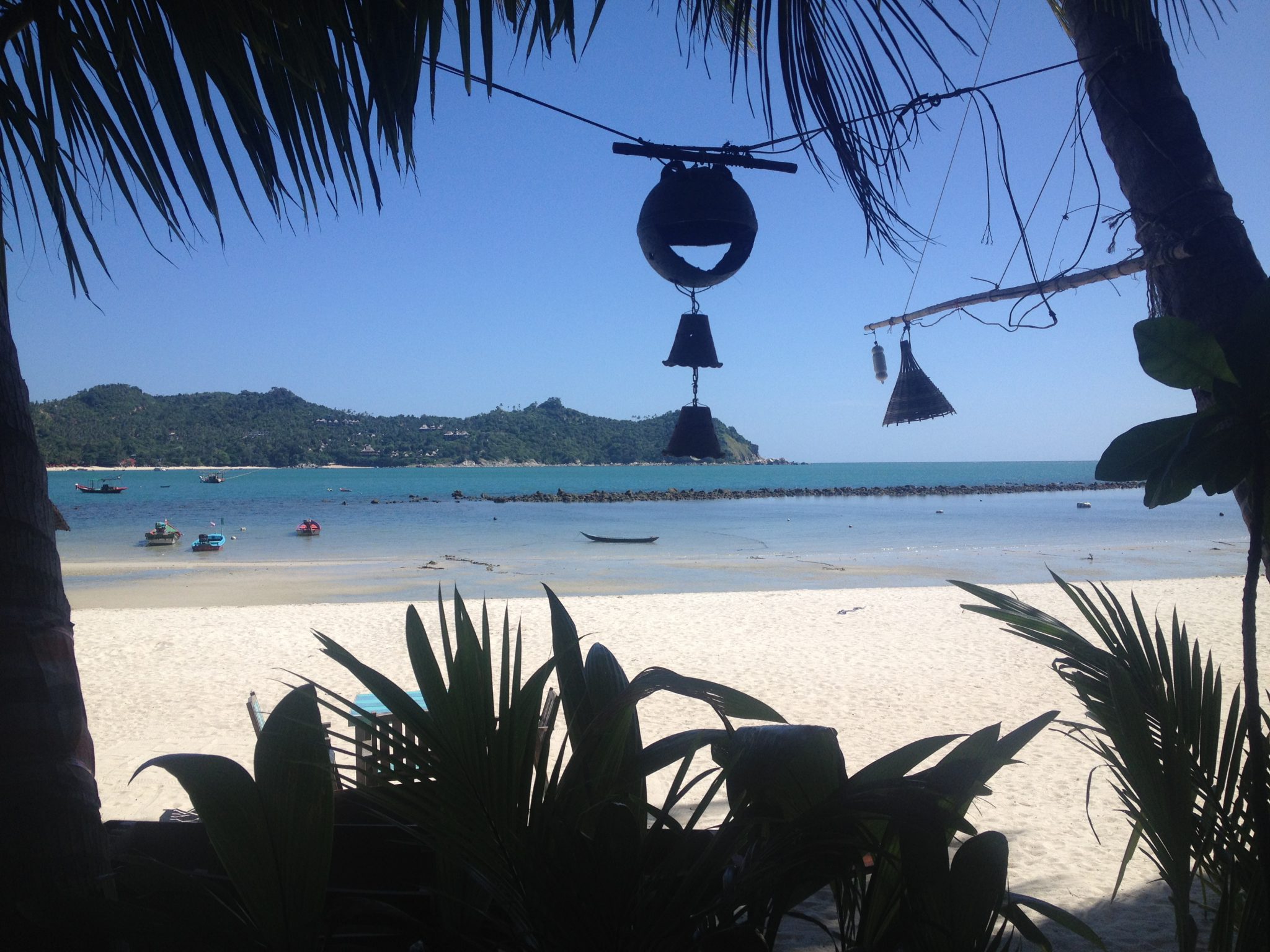 Ergens op de evenaar, in het midden van een warmbloedige oceaan, ligt een eilandje met duinen – voornamelijk begroeid met palmbomen, maar ook andere flora heeft er een plekje – en een beetje verderop een gerieflijk hutje op een veilige afstand van de turquoise, maar ietwat onstuimige golven. Het zand is zacht en licht van kleur. Je kan er makkelijk met je tenen door woelen zonder op iets te stoten. De schelpen, die dansen in de schuimkoppen. De warmte van het zand klimt door je enkels tot in je kuiten. Zoek je afkoeling bij het water, dan kietelen de miniatuurkrabben aan je tenen. Maar je blijft wandelen… je eiland rond en terug. Je achtervolgt de ondergaande zon. Je bewondert de volle maan in een hemel vol sterren, bij een open vuur en een stukje geroosterde vis.
Het is stil op de eiland. Nou ja, eigenlijk is het dat niet. Je hoort de wind door de palmbomen ruisen. Je hoort de golven aanspoelen op enkele meters van je rieten hut. Overdag kwetteren de tropische vogels in de struiken en bomen van de weelderige duinen. 's Nachts nemen de krekels het over en tjirpen ze dat het een lieve lust is.
Het leven is mooi, en je vraagt je af waarom je verdomme niet hier geboren bent. Al die verloren tijd. Het paradijs had aan je voeten kunnen liggen, maar je werd geboren in de industriële en dus beschaafde wereld.
Je stond vroeger dagelijks in de file. Eerst om naar school te gaan, dan op weg naar je stage en uiteindelijk op weg naar het werk, dat je zo nodig had om de brandstofkosten te kunnen betalen.
Je viel 's ochtends uit bed, op een ongoddelijk uur, om je dan vloekend en suffend naar de badkamer te begeven. Een slokje koffie, misschien nog snel een stukje toast, maar vooral de kinderen moesten op tijd aan de schoolpoort staan. Waar lag dat mondmasker? Verrek, in de wagen vergeten. Snel een zoen, kinderen. Neen, ik kan niet mee met jullie, de directrice kijkt me boos aan… denk ik. Tot straks, zoetjes. Ik ga werken, verder op de steenweg, na een half uur meer file met net zo gefrustreerde medependelaars.
Dat was vroeger. Nu zit je hier, op je goddelijke eiland, helemaal van jou, in het midden van een zonovergoten oceaan. De mondmaskers en files aan de schoolpoort zijn mijlenver verwijderd en worden weggespoeld door miljoenen kubieke meters helderblauw water. Je dipt je tenen nog eens in het schuim van de afgezwakte golfjes en je lacht naar de grote vis die spartelt in je net. Dank je, vriend, voor weer een overheerlijk avondmaal…
"MAMAAAAAA!? Waar ben je? MAMAAA!"
Mijn man komt me halen. Hij vindt de sokken van onze dochter niet. 'In haar kast, bovenaan rechts,' zucht ik, en ik trek mezelf recht van de slaapkamermuur. Mijn yogamat rol ik op en schuif ik onder het bed. De mp3 met relaxatiemuziek zet ik uit. Tijd om in de file te gaan zitten.
Ellen had niet dadelijk door dat ze in de top 3 van onze laatste columnwedstrijd zat, maar toen de euro eindelijk viel, was de blijdschap groot. Sindsdien is ze verder blijven schrijven, heeft ze cursussen gevolgd om het vak helemaal in de vingers te krijgen en droomt ze zelfs van een eigen boek. Maar dat laatste, dat is een meerjarenplan… To be continued!