Rodaan Al Galidi doet aan vulpenyoga
Thisishowweread zoomt in op dichter en auteur Rodaan Al Galidi. De Poëzieweek komt met rasse schreden dichterbij. Het thema? Samen. Toepasselijk, in tijden waarin we onze vrienden en familie moeten missen. Gelukkig is er nog de poëzie om ons aan te verwarmen.
Rodaan getuigt over zijn liefde voor schrijven en meer bepaald pennen. Rodaan ontvluchtte Irak eind jaren 90 en gooide hoge ogen met titels als Hoe ik talent voor het leven kreeg, Duizend-en-een nachtmerries en dichtbundels als Liever niet', antwoordt de liefde en Koelkastlicht.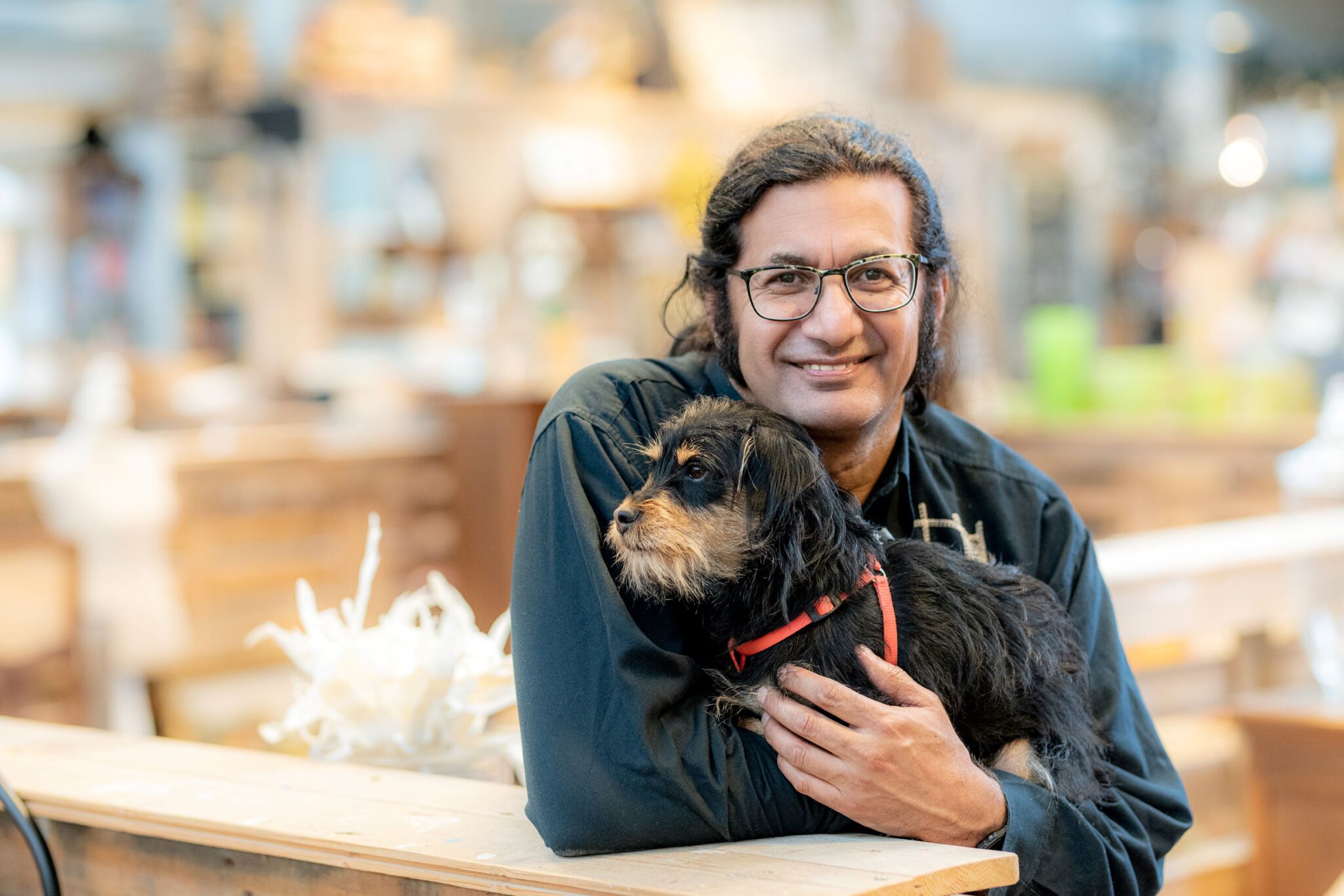 In zijn vrije tijd doet hij aan vulpenyoga: hij restaureert kapotte vulpennen in zijn schuurtje. Als hij niet aan vulpennen prult, prijst hij zijn laatste roman Holland aan.

Parker

'Mijn vader bezat een Parker, die ik voorzichtig mocht gebruiken als ik niet te hard duwde. Hij zei dat op een zachte manier. Dat maakte van die vulpen een persoon. Een wezen.' Een vulpen is voor Rodaan een soort derde arm, waaruit gedachten stromen.

In het asielcentrum waar hij een tijdlang verbleef, repareerde hij vulpennen om niet gek te worden. Vandaag is de vulpenyoga nog steeds broodnodig: 'Ik doe het niet voor de vulpen zelf, maar voor mijn concentratie. Als ik twee uur bezig ben met een restauratie, verdwijnen alle zorgen. Elke moeilijke situatie in mijn leven kost me een oude vulpen.'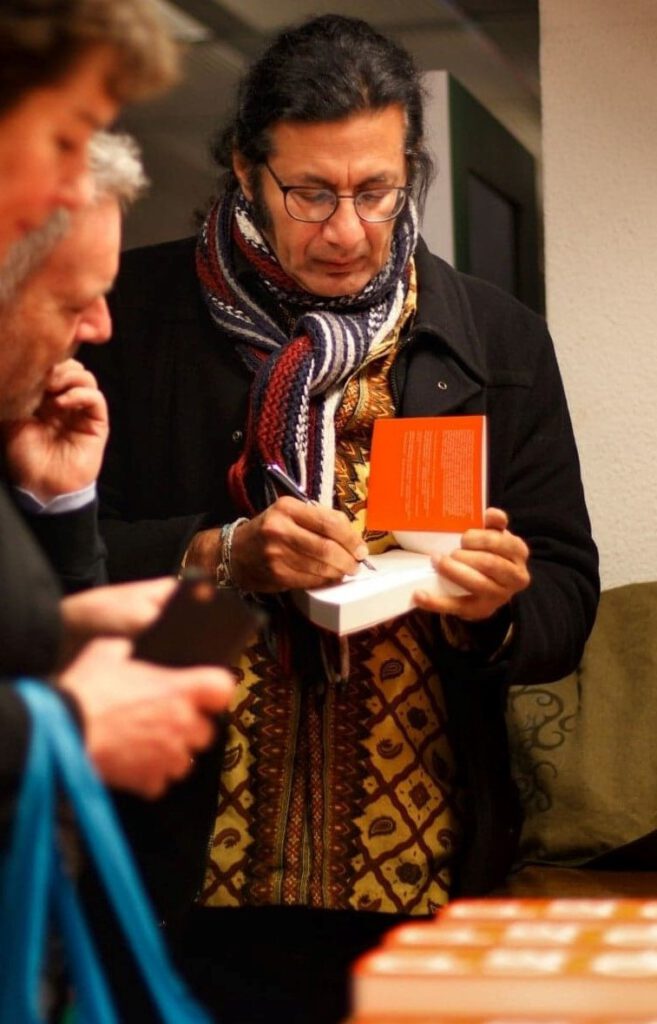 Via marktplaats.nl koopt hij oude erfstukken, jong of oud, van spotgoedkoop tot iets duurder. 'De goedkoopste pennen zijn het makkelijkst om te restaureren, je kan ze vlot uit elkaar halen. Duurdere vulpennen zijn moeilijker uit elkaar te halen.' Vaak gaan pennen kapot tijdens de herstelling. De meest precaire stap in het restauratieproces is het kanaaltje waaruit de inkt stroomt net iets groter te maken dan standaard. Zo blijft de inkt goed stromen, ook als je langer en sneller schrijft. Het moet precies goed zijn, anders kost het heel wat overhemden.

Tuin

Zijn kostbaarste vulpen is eentje die hij bij het tuinieren in de grond aantrof. Zonder dop, maar met een gouden penpunt. Rodaan restaureerde hem en koestert zijn vondst tot op vandaag. Hij bewaart alle gouden penpunten. 'De rest begraaf ik naast mijn schuur. Ik ben erg gelovig met mijn pennen. Ik cremeer ze niet, maar geef ze een goede begrafenis in een doosje.'

De tip van de restaurateur is de Pelikan 400. 'Zijn zuigsysteem behoort tot de beste. En de penpunt is zo flexibel dat hij terugveert als je er op duwt. Ik sta garant voor die vulpen. Je kan de penpunt er afdraaien en heel makkelijk schoonmaken, wat bij andere merken niet kan.'

Wat hij zou kopen met een ongelimiteerd budget? 'O mijn God, wat een pijnlijke vraag! Een Pelikan 1000 of een Mont Blanc 149 sigaar. Ik zou er de mooiste poëzie van laten stromen. Ooit signeer ik mijn boeken met die klote Pelikan 1000.'
Antwerpen
Zijn mooiste herinnering bewaart hij aan een piepklein Antwerps winkeltje, waarvan hij de naam kwijt is. 'Niet ver van de Groenplaats. Ik had geen geld en stond me elke dag te vergapen aan de pennen. Op een dag komt de eigenares naar buiten. Ik dacht dat ze mij wilde verjagen, want ik zag er toen -net als nu- uit als een asielzoeker die iets zou grijpen en wegrennen. Maar ze glimlachte en vroeg of ik binnen wilde kijken.'

Eenmaal binnen blijkt het winkeltje het pennenwalhalla. 'Wat is uw favoriete pen?' vroeg de eigenares. 'Pelikan', zei hij. Ze pakte ze een doos en opende het. Het was de mooiste schatkist vol diamanten. Pelikan 200, 400, 600, 800, 1000… Toen ik vertelde dat ik ze mooi vond omdat je de penpunt goed kan afdraaien en wisselen, pakte ze een andere dodelijke doos. Ze opende het en ik zag de penpunten in alle maten schitteren. Zulke gastvrijheid heb ik in Europa nooit in andere winkels gehad.'
Zin om het werk van Rodaan en wat zijn vulpennen hebben neergeschreven te ontdekken? Als een haas naar de betere boekhandel of de webshop van Rodaan voor een stapeltje nieuwe lectuur!