Vers leesvoer! Vers leesvoer! (3)
We weten nu hoe een garnaalvisser zich voelt. Zoals hij door weer en wind door de golven ploegt, waden wij door de voorjaarsfolders. Zoals hij tussen plastic flessen, een halve blaffetuur en een verontwaardigde zeehond de delicatessen uit zijn netten vist, zo plukken wij de sappigste boeken uit de stroom kookboeken door mensen die wel eens op televisie zijn geweest, handleidingen om je eigen chakra af te stellen, dieetboeken die elkaar vrolijk tegenspreken en -godbetert- stickerboeken voor volwassenen.
Maar we doen het met plezier. En met keuzestress. Deze keer was de oogst zelfs zo vet dat we ze over twee weken moeten spreiden. Klaar voor deel 1?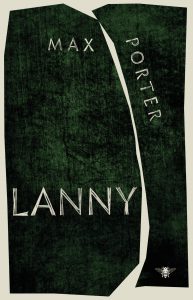 Lanny – Max Porter (Bezige Bij, maart)
Max Porters debuut  –Verdriet is een ding met veren– brak overal potten, inclusief bij ons. Dat het meer dan twee jaar na het lezen nog steeds integraal in mijn hoofd zit -zelfs zonder een Dobelli te plegen- is helemaal te wijten aan het krachtige proza van Porter. Ik koester hoge verwachtingen dus wat Lanny betreft, dat zich afspeelt in een Engels dorp waar de huidige bewoners samenleven met al hun -dode- voorgangers. Dode Papa Scheurwortel behoort tot de laatste groep. Hij vermeit zich met het luisteren naar en observeren van de moderne, levende dorpsgenoten, terwijl hij op zoek is naar een favoriet exemplaar. Hij zoekt immers een bijzondere jongen. En dan verhuist Lanny naar het dorp…
The Game – Alessandro Baricco (Bezige Bij, mei)
We kennen Baricco hier erg goed van zijn fictie -zoals De jonge bruid en Zijde, maar The Game breit hij verder aan het non-fictie luik van zijn oeuvre. Na De Barbaren -waarin hij in een reeks artikels wijst op de teloorgang van ons cultuurbesef- onderzoekt hij in The Game de gevolgen van de digitale revolutie, die net zoals de industriële revolutie de samenleving grondig veranderde. Een interessante oefening, vooral omdat de digitale revolutie nog steeds woedt en het duidelijk is dat de mensheid zich nog krampachtig aan het aanpassen is. Benieuwd!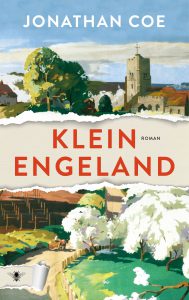 Klein Engeland – Jonathan Coe (Bezige Bij, maart)
In Klein Engeland laat Coe dezelfde personages opdraven als in het bijzonder te pruimen The Rotters Club. Terwijl The Rotters Club een oefening in nostalgie was naar het Engeland van de jaren 70, mogen Ben Trotter, Doug Anderton en compagnie nu het turbulente tijdsgewricht tussen 2010 en 2018 ervaren. De nasleep van de financiële crisis, rellen en Olympische spelen passeren de revue, net zoals het fameuze Brexit-referendum van 2016. De splijtzwam die hieruit groeide zorgt zelfs voor domestieke mot tussen echtgenoten Ian en Sophie, die elk voor het andere kamp kozen. Coe illustreert met veel humor hoe een natie die ooit onwrikbaar verenigd was in hun vermogen om met zichzelf te lachen, nu hopeloos verdeeld door de huidige crisis strompelt. Betere achtergrond bij de Brexit kan je nu niet lezen.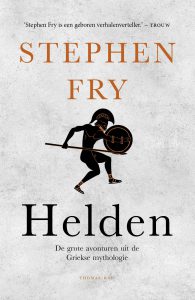 Helden – Stephen Fry (Thomas Rap, januari)
Fry's Mythos was een schot in de roos, en ik verwacht van Helden niets anders. In Helden gaat Fry verder op het punt waar hij de goden in Mythos achterliet: de creatie van de mens. In dezelfde weergaloze stijl -die stijf staat van de Britse humor, dus- beschrijft hij het wedervaren van Heracles, Perseus, Jason, Theseus en andere kleppers van hetzelfde formaat. De Griekse helden zijn niet te beroerd om hun godenvaders en -moeders vierkant over hun tenen te rijden. Met alle gezellige gevolgen van dien, dat godengebroed is immers even almachtig als wispelturig.  Zelfs in vijfvoetige jamben zijn het geweldige verhalen, maar in de swingende versie van Fry zijn ze integraal onvergetelijk. Het enige dat me overigens tegenhoudt om Mythos en Helden in één ruk achter elkaar uit te lezen is het reële risico dat ik 's anderendaags in blote bast en met wuivende helmbos op kantoor verschijn, terwijl ik beloofd heb dat nooit meer te doen.
Sorry –  Stefan Boonen & Jan Van Lierde (Van Halewyck, januari)
Sorry dat we niet konden wachten tot de facteur ons exemplaar losliet en we hem kwansuis drie trappen op hebben gesleurd.
Sorry dat op de trap duttende katten een sleurcombinatie zo slecht zien aankomen.
Sorry dat facteursbroeken belachelijk slecht tegen kattenklauwen -en tanden beschermen.
Sorry dat we moeite hebben om ter zake te blijven.
Sorry dat we al verklappen dat Sorry gaat over Marcus, een anders fidele jongen die het nu wel heel erg verkorven heeft bij zijn moeder.
Sorry dat we Marcus in ons hart hebben gesloten.
Sorry dat we de fantasie en de métier van Stefan Boonen en Jan Van Lierde niet genoeg kunnen loven.
Sorry dat we vroeger al gecharmeerd werden door Verliefd van dezelfde makers.
Sorry dat we ons niet uitgebreider excuseren.
Sorry. Echt.
Sorry.
PS: vorige boekentips vind je hier!