To choose or not to choose
Omdat vakantie ook een moment is om keuzes te maken, nieuwe projecten te bedenken en de balans op te maken, deel ik bij de start van de zomervakantie dit interview met Rosa Surachno van Generatie ei én wat persoonlijke summer vibes in de foto's.
Tot voor kort maakte de 24-jarige nauwelijks keuzes. Ze zei overal ja tegen en hoopte zo alles uit het leven te halen. Tot ze bezweek onder de druk van een overvolle agenda en zelfopgelegde verwachtingen. Ze kreeg een burn-out en begon zich te verdiepen in het fenomeen van de keuzestress. Met Generatie ei wil ze haar leeftijdsgenoten behoeden voor de angst om te falen.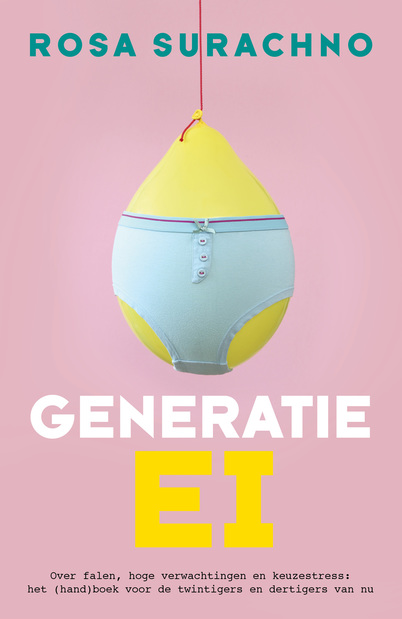 Waar liep het mis bij jou?
Rosa Surachno: "Toen ik als student mijn eigen leven begon te leiden, raakte ik net zoals zo veel generatiegenoten overmand door alle mogelijkheden. Ik vond het bijzonder lastig om te kiezen. Ik had nooit geleerd om prioriteiten stellen. Daarenboven ben ik ondernemend en enthousiast. Ik zei altijd ja en niet vaak nee. Ik dacht dat ik al die ballen wel in de lucht kon houden en vond het heel normaal om te werken, te studeren, in een vereniging te zitten, te reizen, mijn sociale media bij te houden… Zo zorgde ik ervoor dat ik niet hoefde stil te staan bij de keuzes die ik (niet) maakte. Mijn agenda raakte helemaal dichtgeslibd en ik kreeg lichamelijke klachten. Toen ik bang werd voor een burn-out, zat ik er eigenlijk al middenin."
Je geeft aan dat keuzestress de oorzaak is van je burn-out. Hoe zou je dat fenomeen omschrijven?
RS: "Keuzestress is de stress die je ervaart als je niet weet wat je moet kiezen omdat je (nog) niet hebt ontdekt waar je kwaliteiten liggen. De laatste jaren zijn er in onze samenleving heel veel keuzeopties bij gekomen en heerst er een druk om meteen goed te kiezen.
We geloven immers dat je je eigen succes en dus ook je eigen fouten aan jezelf te danken hebt.
Het lijkt de norm te zijn om zo weinig mogelijk vergissingen te maken. Dat alles wakkert de keuzestress enorm aan."
De titel van je boek verwijst naar Generatie Y, de generatie geboren tussen 1985 en 2000. Waarom hebben zij het zo moeilijk om te kiezen?
RS: "We zijn de eerste generatie die is opgevoed met zo veel vrijheid. Onze ouders moesten zich in hun tijd aan veel meer regels houden maar hebben in de jaren 70 ook de tegenbeweging meegemaakt. Vrijheid is daardoor voor hen het hoogste goed. In onze opvoeding lieten ze de verschrikkelijke regels uit hun eigen jeugd achterwege. Generatie Y heeft dus veel meer ruimte gekregen. Daardoor hebben we het moeilijk met het aanvoelen en stellen van onze grenzen. Verder zijn we opgevoed in een enorme welvaart.
Velen van ons hebben een schokvrije jeugd gehad. Als we dan een fout maken of ons niet zo goed voelen, dan schrikken we. We hebben immers geen ervaring met tegenslag. Zo raken we het spoor bijster."
Was het voor de vorige generatie dan eenvoudiger om keuzes te maken?
RS: "Onze ouders hadden het misschien niet gemakkelijker met alle beperkingen die ze kregen, maar ze hadden vaak een richting waarin ze het moesten zoeken. Er was een pad voor hen uitgestippeld. Bovendien hadden ze het gevoel dat ze fouten konden maken.
Zij konden zich niet vergelijken met de rest van de wereld. Ze zagen hun omgeving blunderen en successen behalen, maar zaten niet op sociale media tussen duizenden vrienden die hun topprestaties delen.
Het referentiekader van onze ouders was veel kleiner."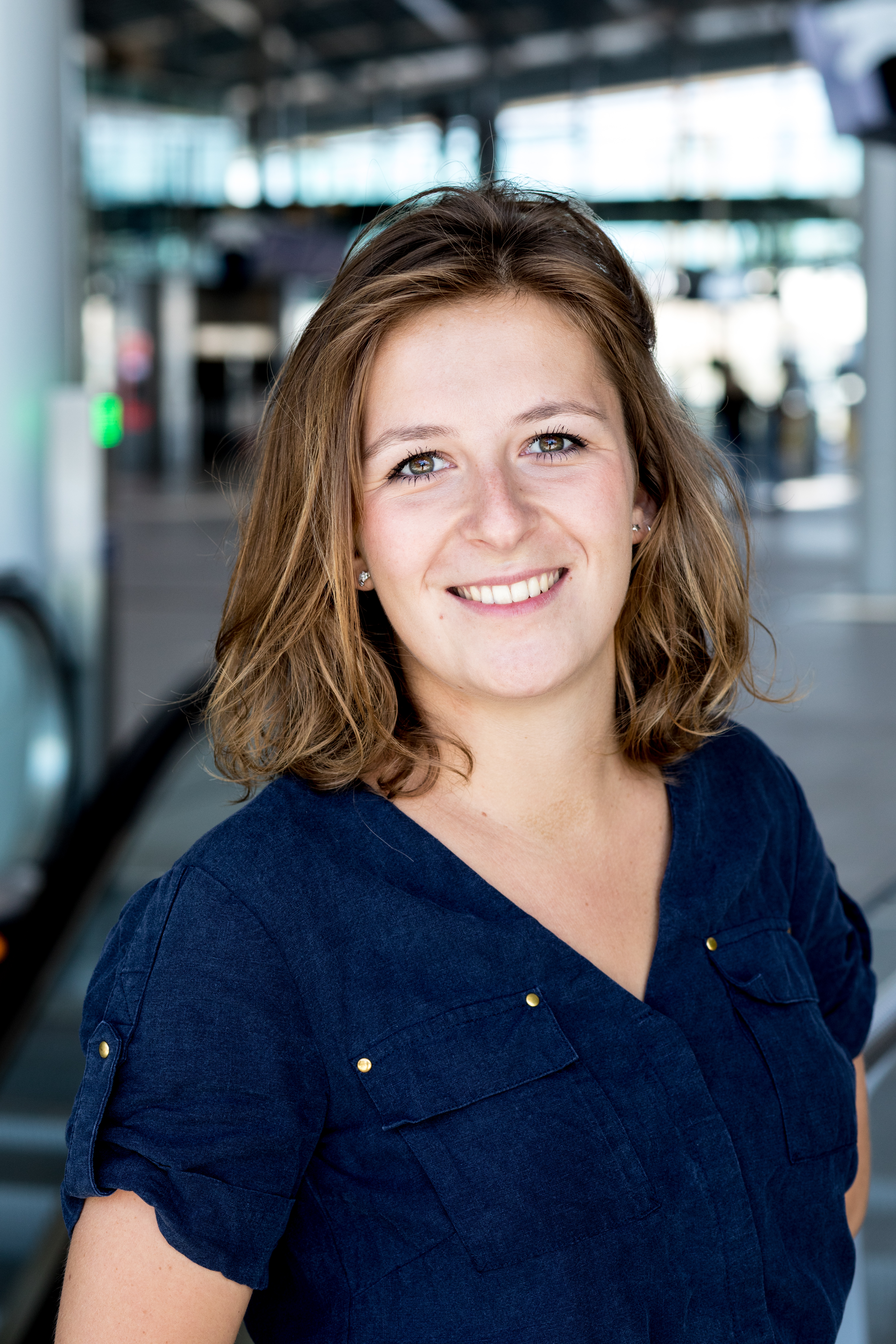 Zou jij het dan rustgevend vinden om meer richting te krijgen?
RS: "Mijn vrijheid is een groot geschenk. Daar ben ik mij van bewust. Ik denk ook niet dat religie of traditie ooit op dezelfde manier als vroeger ons leven zouden kunnen bepalen. Ik ben er net van overtuigd dat het heel belangrijk is om in deze individualistische samenleving goede en persoonlijke keuzes te leren maken. Daar wil ik mijn energie in steken: in leren kiezen en te achterhalen wat ik wil, zonder schrik te hebben om fouten te maken."
Heeft die waaier aan keuzemogelijkheden gevolgen voor onze identiteitsvorming?
RS: "Ja enorm! Vroeger was iemand de 'dochter van de bakker van het dorp', nu ben je iemand die rechten heeft gestudeerd, heb je een belangrijke baan op de noordzuid-as, zat je vorig weekend nog met je vriend in Barcelona en doe je tussendoor nog vrijwilligerswerk om je gemoed te sussen. De keuzes die je maakt bepalen wie je bent. We dragen zelf de verantwoordelijkheid voor wie we zijn.
Keuzes maken heeft existentiële gevolgen gekregen. We doen geen job meer omdat er brood op de plank moet maar worstelen constant met wie we willen zijn in het leven."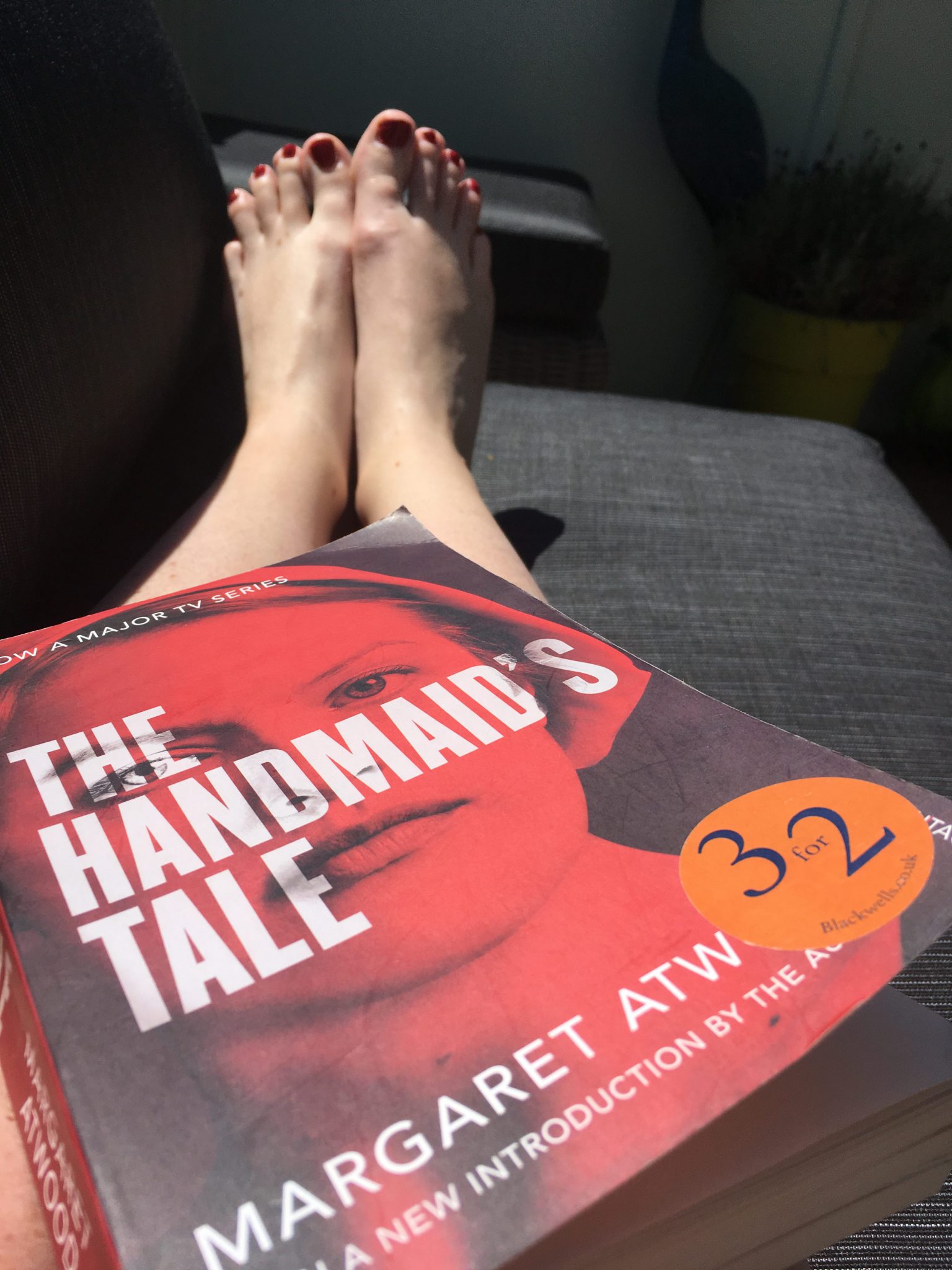 Welke rol spelen de sociale media hierin?
RS: "Wat we doen moet bijzonder zijn. Anders kunnen we het niet delen op sociale media. Vroeger vergeleken we onzelf met de buurman met de grote auto, nu gaan we in competitie met de allerbeste CEO van de hele wereld. Als dat je referentiekader wordt, denk je al snel: ik heb iets verkeerd gedaan. Ongemerkt veranderen onze keuzes door die druk. We worden ambitieuzer en willen veel meer bereiken. Sinds mijn burn-out ga ik dan ook veel bewuster om met sociale media."
Kan het onderwijs hier geen positieve rol in spelen?
RS: "Het huidige onderwijssysteem bereidt ons niet voor op het maken van keuzes. Vanaf de kleuterklas draait het om presteren en worden er eindtesten afgenomen. Verder is ons onderwijs heel erg cognitief. Er is weinig aandacht voor exploratie en creativiteit, terwijl onze economie net creatieve denkers nodig heeft. Nooit krijgen we tijdens onze studie de vraag wat we zelf interessant vinden of wat wij willen. Op de universiteit leer je met 200 studenten dezelfde stof voor hetzelfde examen, heel repetitief."
Hebben we het daarom ook zo moeilijk met onze studiekeuze?
RS: "We zijn alleen gewend om rationele keuzes te maken. We bekijken onze puntenlijst en gaan de richting uit van de vakken waar we goede punten voor hebben. Onze talenten liggen echter niet noodzakelijk in het cognitieve. Misschien hebben we onze passies op onze 17de verjaardag zelfs nog niet ontdekt. Zelf moet ik nog zo veel ontdekken over mezelf, hoe kan je dan op die leeftijd een keuze maken die levensbepalend is.
Natuurlijk bepaalt een studiekeuze niet de rest van je leven maar de druk is er wel. Je moet in één keer goed kiezen,  anders faal je en dat kost veel geld.
Er spelen enorm veel negatieve gevoelens rond die studiekeuze terwijl het een moment van ontwikkeling en zelfontplooiing zou kunnen zijn.
Ik pleit dan ook voor een vak loopbaanoriëntatie waarin je ontdekt waar je talenten liggen, ook buiten het cognitieve en waarin je experimenteert met wat je interessant vindt en waar je blij van wordt."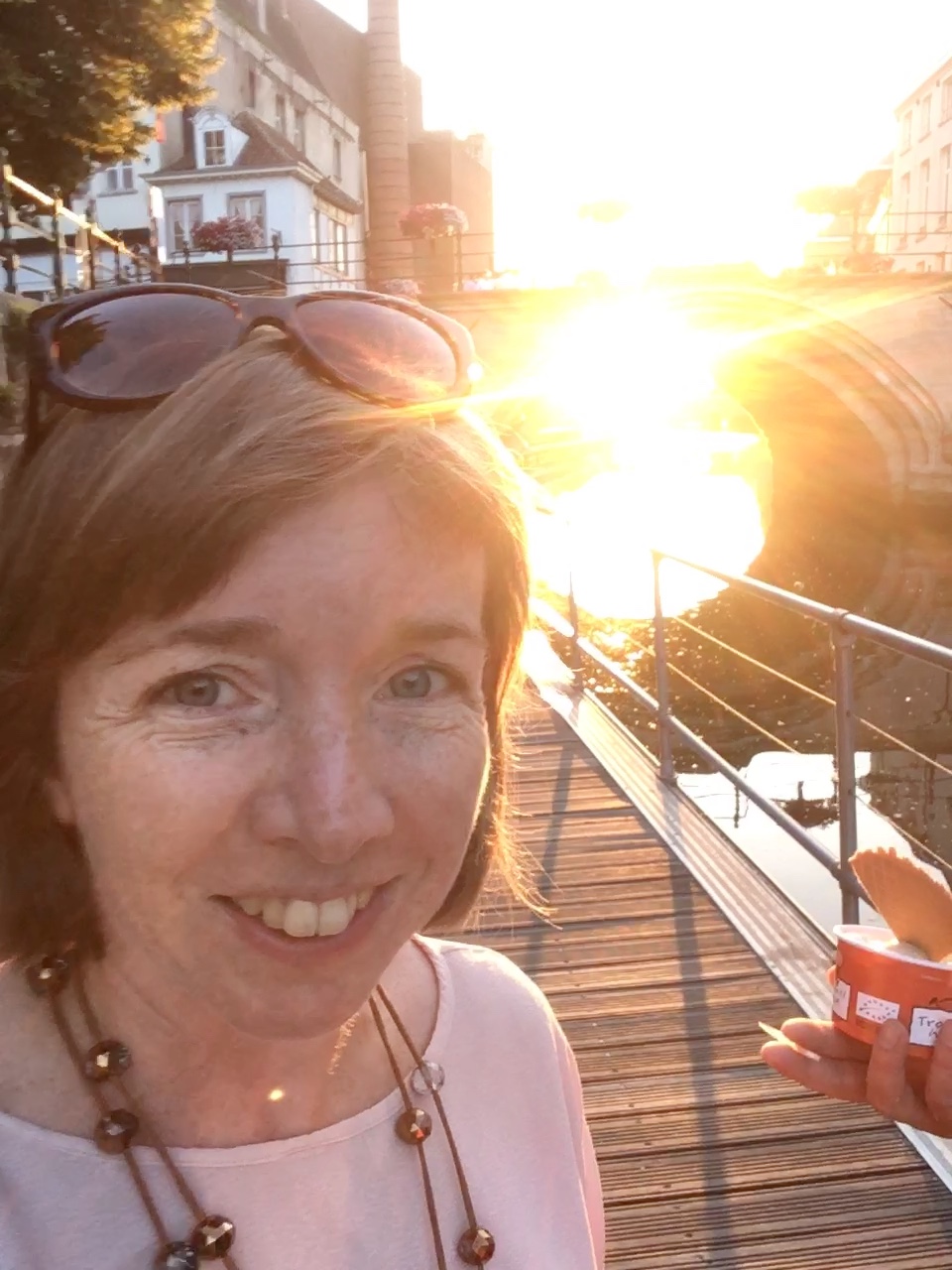 Is een jobkeuze maken even zwaar?
RS: "Vaak weten we dan al beter wat we willen. Toch hebben we schrik om de foute baan te kiezen en ons rot te voelen omdat de job de verwachtingen niet inlost.  We moeten echter beseffen dat een negatieve ervaring helpt om te ontdekken wat we wel en niet willen doen. Dan kunnen we daar rekening mee houden bij een volgende keuze. Als onze ouders in een rotjob belandden, zetten ze heel vaak toch door. Het idee heerste dat je afmaakte waar je aan begonnen was en dat je niet moest zeuren. Nu is er veel meer aandacht voor plezier hebben in wat je doet en moet je je passie vinden."
Als een studie- en een jobkeuze al zo moeilijk zijn, hoe zit het dan met de partnerkeuze?
RS: "We stellen heel hoge eisen en zijn huiverig om ons te binden. We vinden iemand wel leuk genoeg om het bed te delen of om te daten maar vinden het moeilijk om de keuze definitief te maken.
Datingapps als Tinder zorgen er bovendien voor dat je op je wenken bediend wordt. We zijn het gewend dat alles snel wordt aangeleverd.
Je belt naar de lokale Chinees en over een uur heb je je eten. Met de datingapps gaat het net zo."
Zijn keuzes minder gefundeerd als het allemaal zo snel moet gaan?
RS: "We kiezen inderdaad op een heel andere manier dan vroeger. Maar je hebt nog altijd mensen die het hele internet afschuimen naar dat ene perfecte restaurantje, in de hipste stad, tijdens die perfecte vakantie met die ene levenspartner van hun dromen. Dit soort mensen, door Barry Schwartz in The paradox of choice 'maximizers' genoemd, kunnen heel lang bezig zijn met zoeken omdat er zo veel mogelijkheden en informatie voorhanden zijn. Maar niet iedereen wil naar zes opendeurdagen om zijn studierichting te kiezen. Sommigen raken er door gedemotiveerd en laten het er maar bij. Ik herken dat gevoel perfect.
Vroeger was ik veel meer een 'maximizer'. Nu ben ik sneller tevreden en mag ik dat ook van mezelf. Dat heeft te maken met zacht kunnen zijn voor jezelf."
Wanneer is het goed om een maximizer te zijn?
RS: "Als je gepassioneerd bent door iets, dan word je een 'maximizer' omdat je het goed wil doen. Maar als je talent ergens niet ligt, is het beter om dat te accepteren en op dat vlak een 'satificer 'te zijn. Leg jezelf geen druk op om je slechte eigenschappen zo goed mogelijk te ontwikkelen. Daar wordt niemand enthousiast van. Focus je op je goede kanten."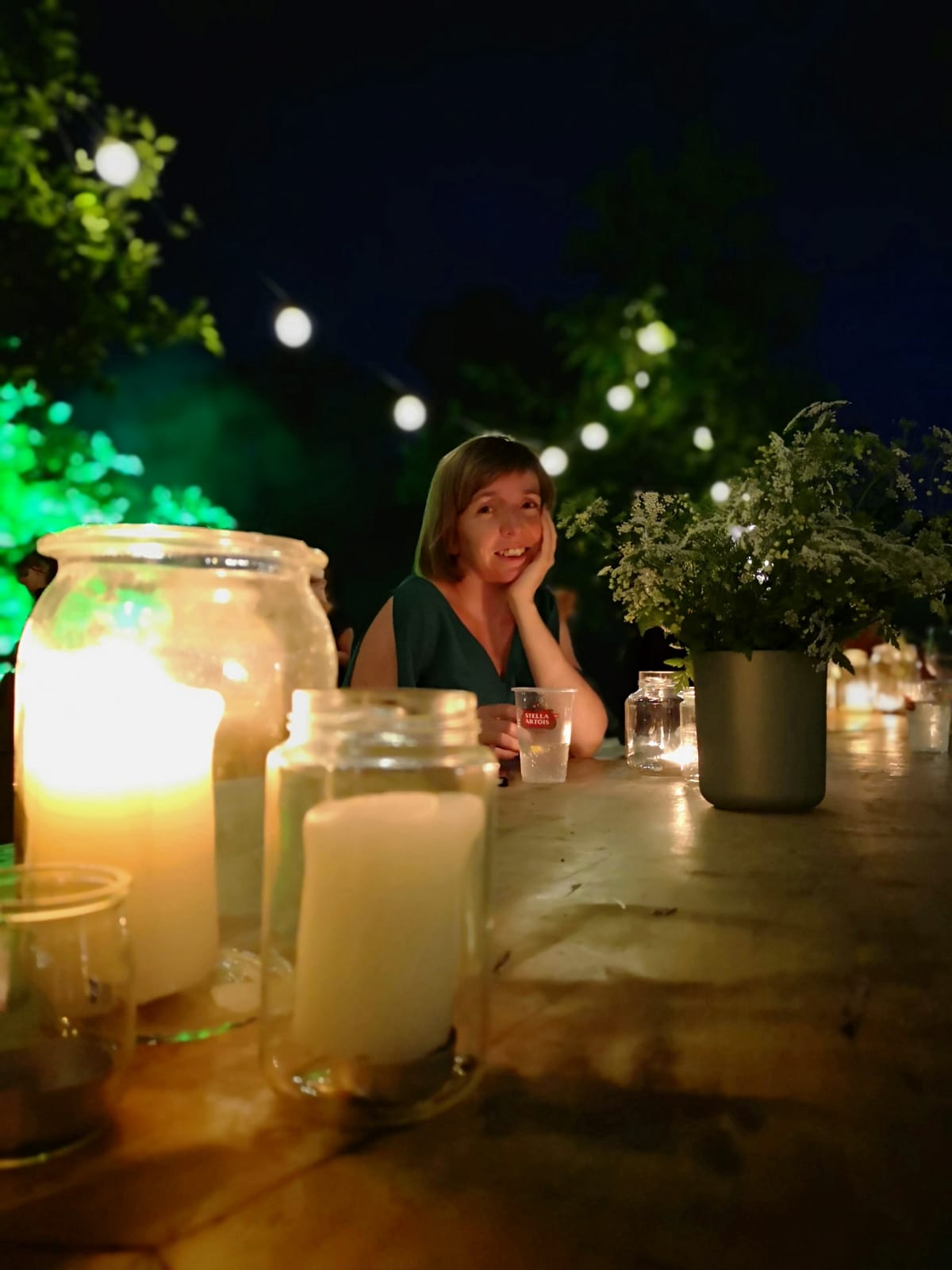 Hoe heb jij gezorgd voor minder keuzestress in je leven?
RS: "Het besef dat je niet verkeerd kan kiezen, heeft mij enorm geholpen. Het taboe op falen werkt stagnerend. Als ik een slechte keuze heb gemaakt, denk ik nu: 'ok, dit is rot maar het geeft niets. We gaan op zoek naar iets anders.' Ik heb falen kunnen integreren in mijn leven, ik durf fouten te maken en ik deel ze ook met anderen. Als je nooit hoort dat iemand fouten maakt en je ziet al die perfecte levens op Facebook, dan word je alleen maar banger. Verder besef ik dat het normaal is dat een goede partner- en baankeuze tijd kosten. Zakenlui aan de top zijn ooit ook van nul gestart. Ergens goed in worden duurt lang.
En verder, als je weet wat je blij maakt, dan wordt kiezen veel eenvoudiger."
En hoe bepaal je of je nee zegt tegen iets?
RS: "Als iemand me iets vraagt, zeg ik niet meer meteen ja, maar 'ik moet hier over denken'. Dat maakt een wereld van verschil. Als ik dan thuis kom en besef dat ik geen tijd heb voor dat project of die afspraak, dan zeg ik het meteen. Iedereen reageert hier goed op. Niemand heeft ooit gezegd: 'o vreselijk, we hebben jou nodig want er is niemand anders die dit kan doen.' Dit is voor mij de truc van de eeuw."
Je schreef een boek op je 24e. Heb je de lat nu niet superhoog gelegd?
RS: "Paradoxaal he! Het is een heerlijk privilege dat ik die kans heb gekregen maar het boek kon alleen maar kloppen als het volstond met faalverhalen van mezelf. Ik zat in een burn-out terwijl ik het boek aan het schrijven was en worstelde ermee dat iedereen achteraf zou denken: Rosa is geweldig goed bezig. Door die faalverhalen erin te steken, wilde ik duidelijk maken dat ik fouten maak en dat dit ok is. Hoe fantastisch het boek er ook uitziet, toch hoop ik dat mensen die het lezen zullen denken: wat een opluchting, zij heeft het ook niet altijd voor mekaar. Sinds het boek is verschenen, delen vrienden heel vaak faalverhalen. Iedereen worstelt met het leven. Bij niemand is het helemaal goed gegaan terwijl het wel zo lijkt op sociale media. Ik voelde me zo eenzaam toen ik thuiszat. Ik dacht dat ik de enige was die zich zo voelde. Had ik dat toen maar geweten."
PS. Dit interview verscheen afgelopen maart in Psychologies.
PPS. Vorig jaar deelde ik enkele non-fictie titels om je zomer te boosten.
PPPS. Nog meer inspiratie nodig? Barbara sprak met Rolf Dobelli over De kunst van goed leven.