In principe ben ik niet zo van de summer reads: lezen is bij mij niet voorbehouden voor vakanties, ik lees immers het hele jaar door en ook in een strandstoel zal ik eerder wegdommelen met een zwaarmoedige Ismaïl Kadare (onlangs nog!) dan met een romantisch verhaal van Liane Moriarty. Toch heb ik het gevoel dat ik met Elizabeth Gilberts (ja, die van Eten, bidden, beminnen) Stad van meisjes een echte summer read te pakken heb, die zowel het Moriarty als het Kadare spectrum van lezers zou kunnen bevallen.
Ik geef toe dat Elizabeth Gilbert lezen me best wat kritische blikken opleverde van mijn entourage, alsof in bepaalde kringen niemand haar echt serieus neemt (maar allemaal hebben ze natuurlijk wel Julia Roberts gezien in Eat, pray, love). En toegegeven, ik was zelf ook behoorlijk sceptisch. Tot ik toevallig deze recensie las in The Guardian:
"But Gilbert is nothing if not emotionally intuitive, and while City of Girls is unquestionably a sexy, glamorous romp, its similarities with vaudeville end there. The plot bristles with moral intent: Vivian's fall, when it inevitably comes, is complete and damning and utterly gendered, its repercussions shadowing the rest of her life.Yet Gilbert wouldn't be the woman she is – one who "spoke her truth" and left her husband to embark on a relationship with her female best friend, even as the friend was dying from pancreatic cancer – if she was to allow her female characters to be destroyed by society's disapproval."
Onnodig te zeggen dat ik geïntrigeerd raakte, niet alleen door Stad van meisjes maar ook door het leven van Elizabeth Gilbert. En toen waren er zo'n paar hete zomeravonden, en moest zelfs Knausgård (no worries, I'll be back) het afleggen tegen Gilberts vaudeville.
Stad van meisjes draait rond de 19-jarige Vivian, die in de jaren veertig wegens slechte studieresultaten naar haar tante Peg in New York wordt gestuurd (ja, ook mij ontgaat het waarom dit een straf zou kunnen zijn). Van een conservatief burgerlijk milieu belandt de jonge vrouw in het Lily Playhouse, het roemruchte cabaret van haar tante. Onder aanmoediging van de ervaren revuemeisjes verliest Vivian daar al snel haar maagdelijkheid en stort ze zich in een reeks losbandige affaires. Niet geheel onverwacht lopen deze decadente uitspattingen met een sisser en een serieuze blamage af. Een tijd lang probeert Vivian de brokken te lijmen en zich toch nog enigszins te confirmeren aan de naoorloogse zeden maar al vrij snel stippelt deze eigenzinnige vrouw haar eigen onconventionele pad uit in New York.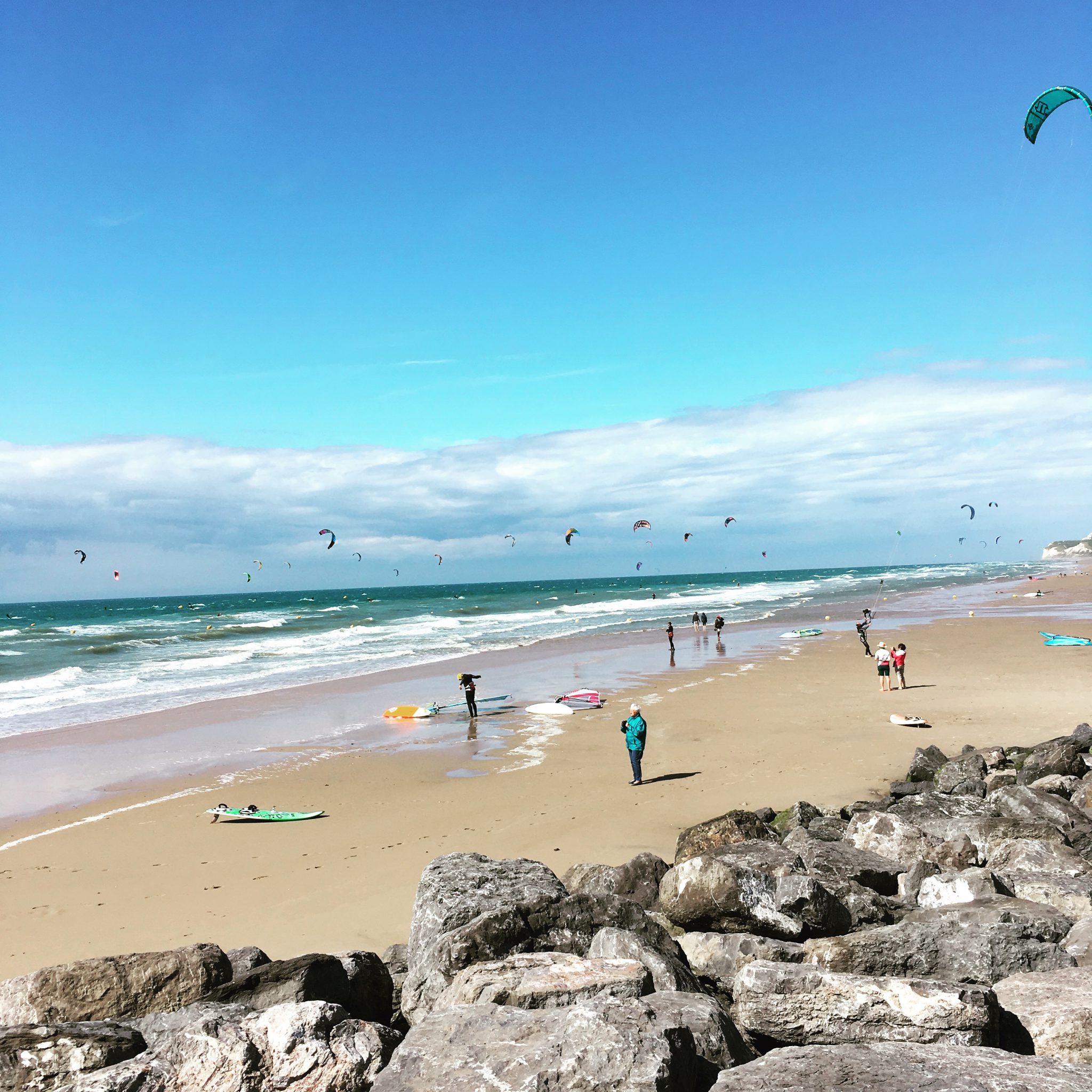 Ik geef je vijf redenen waarom dit boek mee in je hangmat moet:
De extravagante setting. Het New York uit de jaren veertig bruist en is kleurrijk en flamboyant, net als het theater van tante Peg. De alcohol vloeit er rijkelijk, de muziek swingt en de kostuums tellen meer pailletten dan je ooit gezien hebt. Stad van meisjes leest als één lange lofzang op the city that never sleeps.
"Slechts éénmaal, Angela, verhuist een mens voor het eerst in haar leven naar New York City, en dat betekent nogal wat. Misschien dat dit idee in jouw ogen niets romantisch heeft, aangezien jij een geboren New Yorker bent. Misschien is onze schitterende stad voor jou vanzelfsprekend. Of misschien houd jij op jouw geheel intieme manier meer van haar dan ik van haar hou. Jij hebt maar geboft dat je daar bent opgegroeid. Maar je hebt nooit de gelegenheid gehad om naar deze stad te verhuizen, en dat spijt me voor je. Want daarmee ben je een van de grote levenservaringen misgelopen."
De kleurrijke karakters. Vivian beschrijft haar medepersonages met zoveel passie en adoratie dat je hen vergeeft dat ze overmatig drinken, overspel plegen, erbarmelijke acteerprestaties neerzetten, alleen maar aan zichzelf denken, seksistisch handelen, op hun geld zitten…
"Mijn tante Peg is alcoholist. Ze kan niet tegen drank. Het maakt haar leven kapot en richt haar te gronde, en weet je wat dat ertoe doet? Niets. Is ze nu een slecht mens omdat ze niet met drank kan omgaan? Een mislukkeling? Nee, natuurlijk niet, ze is gewoon wat ze is. Alcoholisme is haar lot, Frank. Het lot valt mensen ten deel. We zijn wat we zijn, daar is niets aan te doen. Mijn oom Billy, hij kon nooit zijn belofte houden en een vrouw trouw zijn. Maar dat deed er niets toe. Hij was een fantastisch man, Frank, maar hij was volslagen onbetrouwbaar. Zo was hij nu eenmaal. Maar het deed er niets toe. We hielden toch van hem… En kijk naar mij. Ik heb seks gehad met talloze mannen, Frank, en weet je wat dat ertoe doet wat mij betreft? Niet. Het is nu eenmaal zo."
Stad van meisjes laat de liefde zien in al haar vormen: van betaalde liefde tot stiekeme lesbische affaires, van huwelijken die het best gedijen "als man en vrouw door een volledig continent gescheiden worden" tot eindeloze reeksen onenightstands, Gilbert beschrijft het allemaal. En had daar naar eigen zeggen weinig research voor nodig:
"I've done them all!" Gilbert says, laughing hard into her decaf cappuccino. "That was the one part of the book I didn't have to do any research on."
Het sterke, vrijgevochten hoofdpersonage, Vivian. Stad van meisjes had ook Eten, bidden, beminnen voorbij de schaamte kunnen heten. Dat er bovendien zoveel onderhuidse gevoelens van schaamte in dat boek zaten, merkte Gilbert pas op toen ze haar succesroman na tien jaar herlas:
"I don't know if it's a book for women in their 30s, but it's certainly a book written by a woman in her 30s. I was struck by how much shame there was in that book, and how apologetic I was as a narrator, about myself, and how embarrassed I was by the fact that I wanted to go on a spiritual journey. I kind of roll myself under the bus a lot in that book."
Het is dan ook of we Gilbert zelf horen spreken, als Vivian verzucht:
"En hoe dan ook komt er in een vrouwenleven een moment waarop ze het beu is zich voortdurend te moeten schamen.
Daarna is ze vrij om te worden wat ze echt is."
Stad van meisjes is een easyread. Ik ga daar niet flauw over doen. Gilbert is geen elitaire schrijver, wel een hele goede auteur van populaire boeken. Dit is een summer read die zich leent voor een frivole boekenclub op het strand met rosé à volonté.
PS. Al ben ik niet zo van de summer reads, toch heb ik ieder jaar wel een zomerse crush gehad: zoals deze, deze en deze.