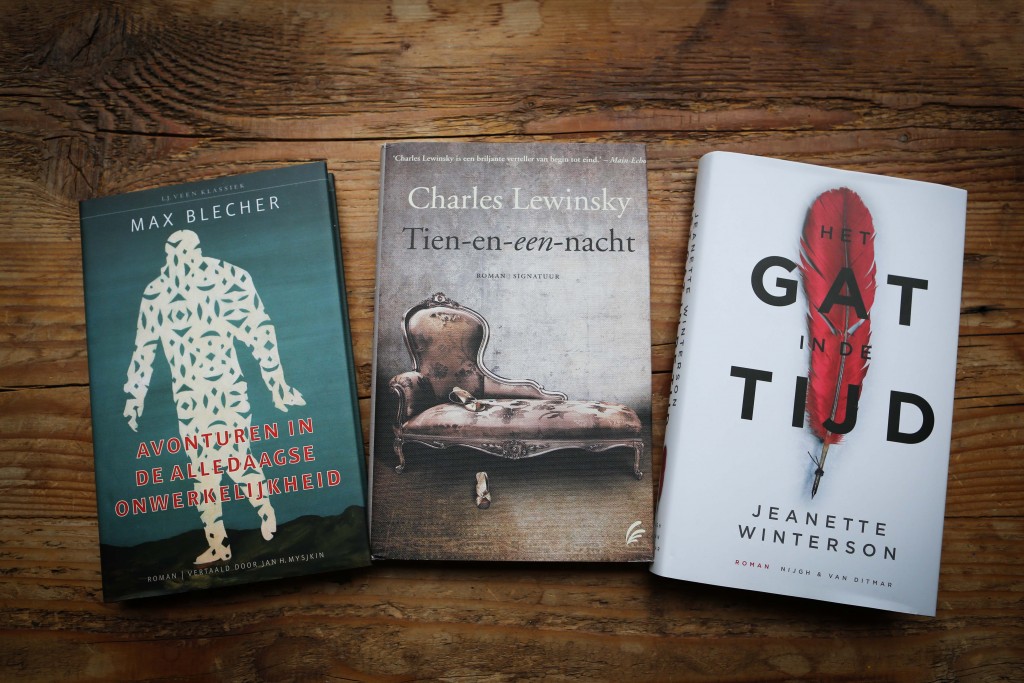 Deelnemers aan onze recensiewedstrijd mochten schrijven over een boek naar keuze. Ze mochten het de hemel in prijzen of ze mochten het de grond in boren. Twee vaststellingen na het doornemen van de inzendingen en het bepalen van de genomineerden:
(1) Wij hebben enthousiaste lezers.
Voor een haatstuk kroop niemand in z'n pen. Zelfs gefundeerde kritiek was een zeldzaamheid.
Daarom toch een extra vermelding voor Sarah Claes, die haar afkeer van Dostojevski in een lollige tekst goot: "In Misdaad en Straf pleegt een student genaamd Rodion Onuitspreekbareachternaam een moord. (…) Er zijn zowat honderd verhaallijnen in deze roman. Raskolnikow en de moord, Raskolnikow en zijn zus, Raskolnikow en zijn financiële situatie. (…) Alsof Dostojevski zo veel mogelijk informatie wilde proppen in een veel te kleine wereld. Waarom, vraag ik me af. Om te pronken met zijn woordkunst? Om de lezer zich dom te laten voelen? Omdat hij er nu eenmaal zin in had? (…) Ik stel me de vraag of Dostojevski de uitspraak 'Schrijven is schrappen' misschien niet zo goed begreep." Vijf op vijf voor kritische houding en persoonlijke schrijfstijl, Sarah.
In een bloemlezing van knuffelteksten verdient het meisje met de gifpen sowieso een eervolle vermelding.
(2) We ontvingen twee besprekingen van Tonio van A. F. Th. van der Heijden. Allebei gaven ze ons zin om het boek te lezen. Brenda Deflem, die zelf haar 20-jarige dochter moest afgeven aan het noodlot, herkende veel in A.F. Th.'s zwanenzang voor z'n zoon van achttien. Brenda schrijft: "Het boek – waarbij ongeveer evenveel papieren zakdoekjes gebruikt dienden te worden als dat er bladzijden inzaten – gaf me zoveel herkenning en liet me eigenlijk stomverbaasd achter dat iemand dit gevoel, dat zo allesoverheersend is dat je er soms gewoonweg lijkt in te verstikken, zo kon neerschrijven in een helderheid die me naar adem deed happen. Niet alleen de door iedereen gekende Elisabeth-Kübler-Ross stappen van ongeloof, boosheid, verdriet en aanvaarding beschrijft hij, maar ook gevoelens van rauw verdriet en zelfkennis die veel dieper gingen en zeker niet voor iedereen evident zijn.
Schuldgevoel. Voortekens die pas voortekens bleken toen ze niet meer als dusdanig konden gelden. De link tussen twijfelen over al dan niet kinderen en het gevoel van "verraad" als ze je dan worden afgenomen.
De verbazende vaststelling dat tijd geen wonden heelt maar integendeel een soort van bankschroef lijkt die alleen maar vaster komt te zitten. Dit alles in een schrijfstijl die leest als een trein maar tegelijk loodzwaar is omdat het inhoudelijk alle energie uit je zuigt."
Thierry De Vynck verwoordt het ook mooi:  "Tonio biedt een eerlijke inkijk in wat een verlies met iemand doet. De wispelturige, donkere gedachten. De vrolijke herinneringen. Het bijtende schuldgevoel. De Nederlandse schrijver neemt je mee op een rollercoaster die niet zozeer gekenmerkt wordt door snelheid, dan wel door de onvoorspelbaarheid van het leven.
Het voelt bijna vies aan om zo dicht betrokken te zijn bij de miserie van een rouwend koppel.
Maar het is één van de zeldzame boeken die er in slaagt dit onderwerp zonder verbloemingen, romantechniek of uitgeverij-nonsens ijzersterk neer te zetten."
Sarah, Brenda en Thierry grepen net naast een nominatie. Ontdek hier en hier welke teksten het wel haalden…