Column op woensdag: 22 kikkers
Tijdens de zomer presenteert This Is How We Read elke woensdag een genomineerde tekst van onze columnwedstrijd 2023. Deze week gruwelt Eva bij de gedachte aan kikkers en kussen. Tot de 22ste macht.
Ik speelde De Slimste Mens en opeens kwam er een bijzondere vraag: Met hoeveel mensen moeten vrouwen kussen voordat ze de ware tegengekomen? De opties waren 3, 85, 22 of 11. Wat zou jij kiezen? Ik koos voor 3. Ergens wist ik wel dat dat niet zou kloppen. Ik hoopte gewoon dat er nog hoop was. Voor mij. Geen 3. Geen hoop dus. Misschien 11? Nee! Doe dat maar maal 2. 22 mensen moeten wij vrouwen kussen voordat we de ware tegenkomen.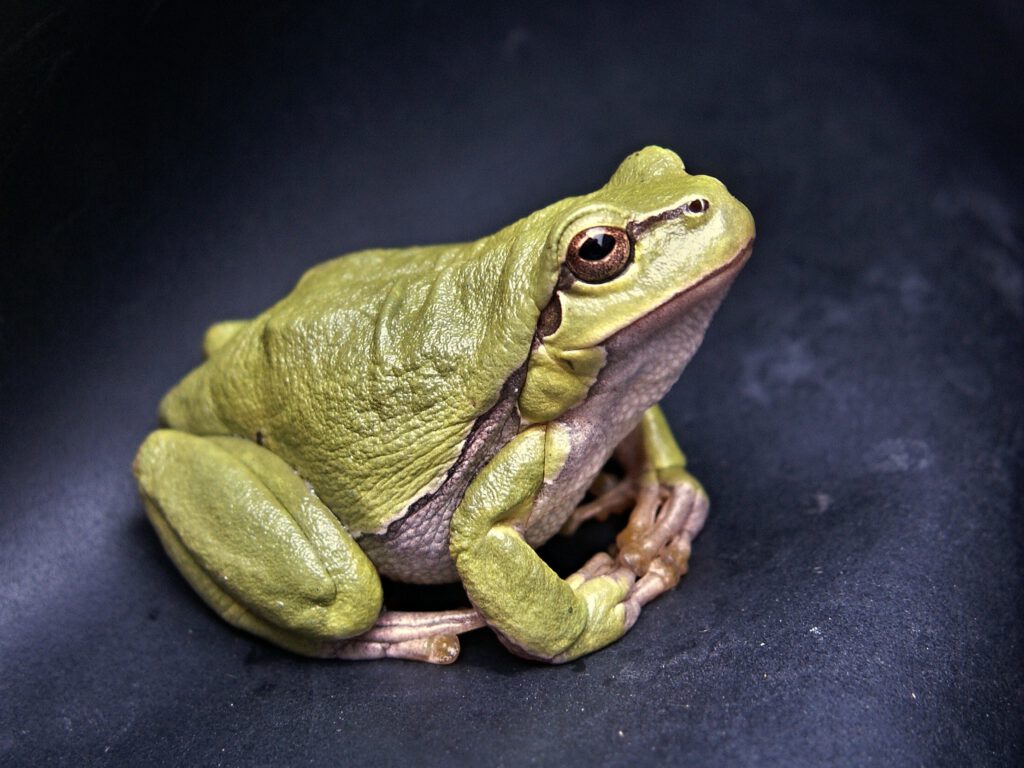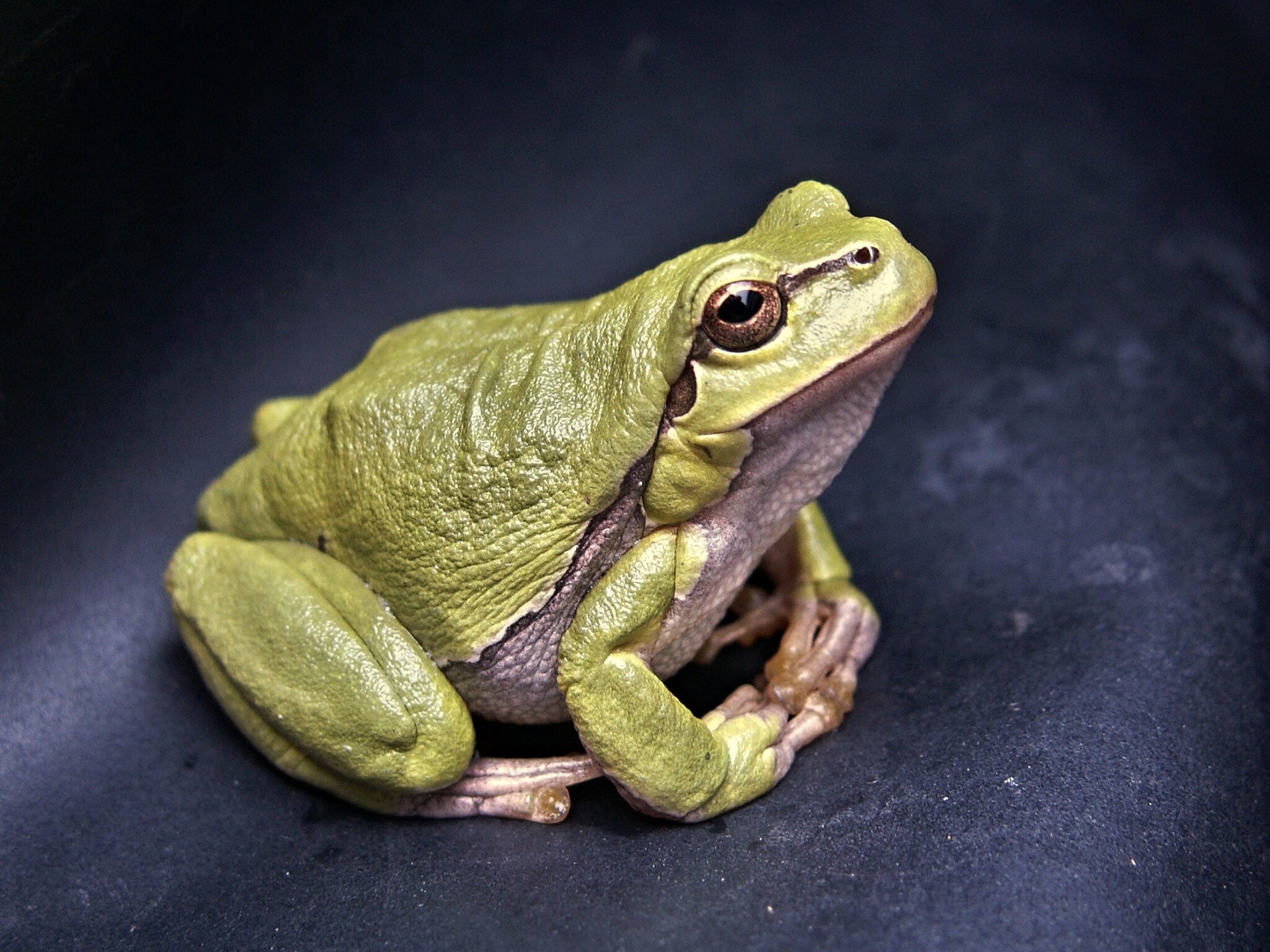 You have to kiss a lot of frogs before you find your prince charming. Maar 22 mensen?! Hallo?! Uit het onderzoek van Greg Tatton-Brown bleek ook dat de meesten rond hun 23ste de ware vinden. Geen hoop dus. Niet voor mij.
Mijn teller staat momenteel op 0. Ik blijf niet bij de pakken zitten. Geluk maak je zelf. Ik ga op kusexpeditie. Noem me Free Vonk. Ik ga vonken zoeken. Ik googel: Hoeveel mensen kun je gemiddeld op een maand kussen? Google weet er geen raad mee. Wilt u soms een Hoofdkussen? Nee! En eigenlijk wil ik ook niet kussen. Maar if that's what it takes.
Sneeuwwitje werd huisslaaf van zeven dwergen, Doornroosje sliep 100 jaar en Ariël gaf haar stem. Voor de ware. Voor de liefde. Dan kan ik toch een paar kikkers kussen. Hoeveel kikkers kun je op een maand kussen? 5? Dat is wat optimistisch en arbeidsintensief. Doe maar 3. Dan heb ik binnen 7 maanden mijn Prince Charming gevonden. Dus als ik morgen begin, dan staat in september Mister Right voor mijn deur.
Ik wil een kus voor een hart.
Strak plan. Stom plan. Ik heb al 21 jaar niemand gekust. Mensen veranderen niet. Ze blijven versies van dezelfde persoon. De schil verschilt maar de kern blijft identiek. Een vos verliest zijn streken niet. Ik kus niet. Noem mij Elsa de ijsprinses, Eva de kille kikker. Ik ben geen hopeloze romanticus (tenzij ik naar The Notebook kijk), ik ben een rationele rakker.
Ik had de kans voor een kus. Meerdere opportuniteiten zelfs. 5 om precies te zijn. We dansen. De wereld verdwijnt. Het is alleen hij en ik. Ik en hij. Hij zet een stap dichterbij. Hij vindt me leuk. Ik vind hem leuk. Hij leunt naar me toe. Ik stap achteruit. Zo gaat het altijd. Iedere keer denk ik: is hij het waard? Is hij de ware? Nee, waarschijnlijk niet. Geen tijd aan verliezen dus.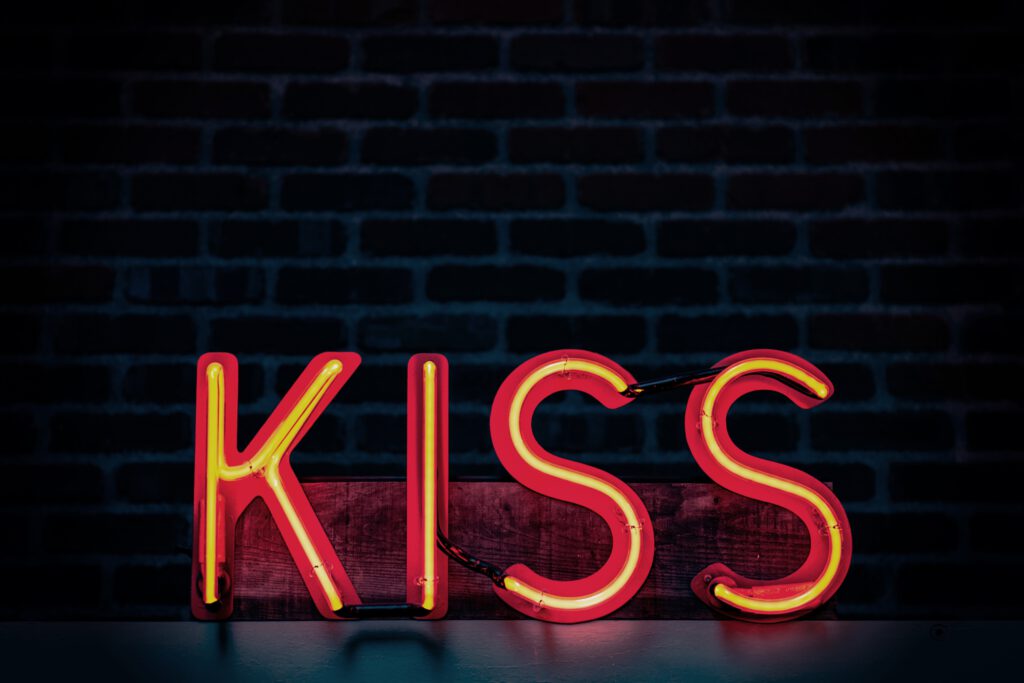 Ik wil mijn energie of lippen niet verspillen. Een kus voor een kus daar win je niets mee. Ik wil een kus voor een hart. Ik wil een kus voor een heel leven lang liefde. Ik wil geen honderd kikkers kussen. Ik wil onmiddellijk het groot lot. Ik wil het onmiddellijk goed doen. Ik wil van de eerste keer in de roos schieten.
Ik moet nog 16 keer bijna iemand kussen. Wanneer de ware dan voor de deur staat schiet ik in 1 keer in de roos. Oh nee, wat als hij gillend wegrent? Omdat mijn kusskills op de ballen trekken? Misschien moet ik toch maar op kusexpeditie gaan. Oefening baart kunst.
Eva Nijborg is studente Journalistiek en fulltime overthinker. Schrijven is voor haar zoals schijten: moeilijk. Het zit allebei continu vast. Met veel moeite perst ze er iets prutserigs uit. Maar toch probeert ze, want wie sch(r)ij(f)t die blijft.
P.s.: Misschien een handig ABC? Uit-de-kikker-komt-een-prins-kus – De sprookjeskus is een gezondheidsrisico voor romantische kinderzieltjes. Toen Disney vorig jaar 'De prinses en de Kikker' uitbracht, liepen vijftig Amerikaanse meisjes van jonger dan elf salmonella op. Na het kussen van een kikker. Weg illusies, hallo misselijkheid en koorts.
P.p.s.: En hier wat filminspiratie.