Boekentip tot de derde macht
Storm Ciara strooit haar laatste niesbuien over ons uit. Eén blik op de grijze wolken en ik weet dat ik deze grijze maandagavond dringend tot nationale 'Boek-Onder-Een-Dekentje' avond moet uitroepen. Niks in huis om te lezen? Geen zorgen, schuil onderweg naar huis even bij de betere boekhandel en hou onderstaand lijstje bij de hand.
3x Black Power
Voor een alternatieve geschiedenis van de Amerikaanse slavernij moet je bij enfant terrible Colson Whitehead zijn. Cora is slavin op een katoenplantage en vlucht met behulp van de antislavernijgroep De Ondergrondse Spoorweg richting vrijheid. Een netwerk van tunnels dwars door Amerika sleurt de lezer en Cora bijna mee de afgrond in. En donker en luguber boek dat hoop weet te geven. (Atlas Contact)
Ghana, 18e eeuw. Twee zussen. De ene trouwt met een rijke Engelsman, de andere wordt verkocht als slaaf. Schrijfster Yaa Gyasi volgt de nakomelingen van Effia en Esi driehonderd jaar lang. Het resultaat? Een penetrante familiekroniek met een scherp maatschappijkritische toets. Na dit debuut volgen we Gyasi op de voet. Wordt vervolgd. Weg naar Huis, Yaa Gyasi, De Bezige Bij.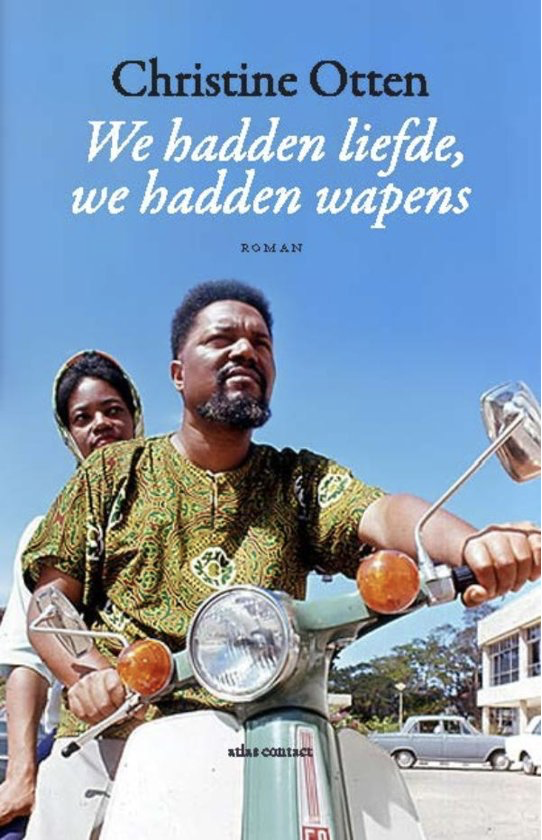 We hadden liefde, we hadden wapens. Met niets meer en niets minder gooit hoofdpersonage Robert F. Williams zich in de strijd tegen de KKK. Na een opstand moeten hij en zijn gezin vluchten. Eerst onder de beschermende vleugels van wijlen Fidel Castro, daarna richting Mao Zedongs barre China. Het waargebeurde verhaal van Williams en zijn gezin is een pleidooi voor vrijheid, individualisme en menselijkheid. We hadden liefde, we hadden wapens, Christine Otten, Atlas Contact.
3x Lentekriebels
"Let me tell you about the birds and the bees", dacht de Noorse Maja Lunde bij het schrijven van haar debuut De geschiedenis van de bijen. Lunde verweeft de lotgevallen van drie generaties met de geschiedenis van de bijen, die in het verhaal een bijzondere, wel, bijrol krijgen. Een bestseller die nog lang zal nagonzen. (De bezige bij)
Zet je schrap voor Black eyed Susans van Julia Heaberlin ( A.W. Bruna). De zestienjarige Tessa wordt meer dood dan levend teruggevonden in een akker vol black eyed susans, naast de lijken van drie andere slachtoffers van een seriemoordenaar. 20 jaar later vindt ze en vers geplante, welig tierende susan onder het raam van haar slaapkamer. 
Ah, de liefde. De Nederlandse Franca Treur keert de band tussen X&Y, twee individuen die in haar ultrakorte verhaaltjes wonen, binnenstebuiten. Elke intentie, gevoel, daad en gedachte neemt ze onder de loep. Of hoe we net in onze relaties met anderen kwetsbaar worden. Vertederend. (Prometheus)