Omdat een van mijn favoriete comédiennes ooit schreef: 'You're nobody until somebody calls you bossy'. Omdat vrouwelijk ongenoegen altijd wijst op iets interessants én omdat we op de blog graag plaatsmaken voor nieuw werk van talent uit onze columnwedstrijd… Om al die redenen presenteren we vandaag een nieuwe tekst van Mart Moris, die door een mannelijke collega werd geprezen omdat ze de leiding nam, maar totaal niet bazig was ofzo!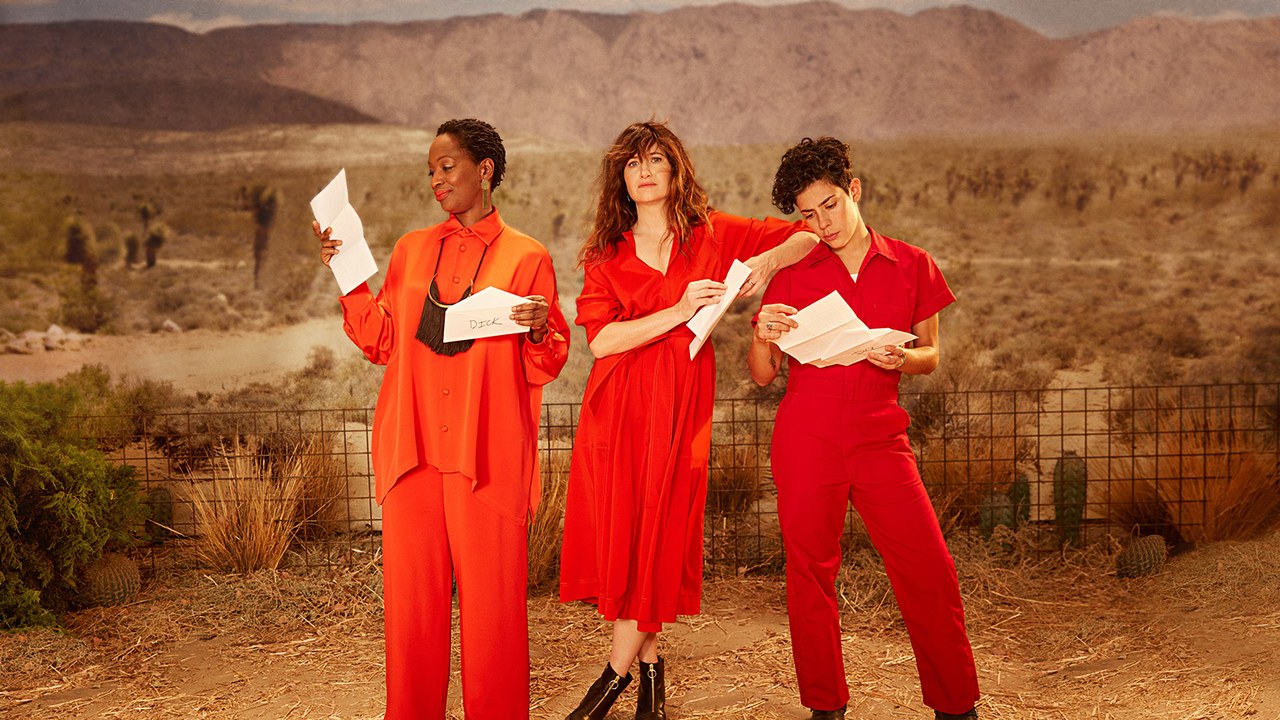 Een deugddoende vakantie buiten beschouwing gelaten, is er geen beter middel om de werksleur te doorbreken dan een driedaagse cursus. Betaald! En met een warme lunch! Ik heb er zin in.
Dag een. Kennismaking met de begeleidster en de andere deelnemers, allen tot voor kort onbekende of verre collega's. Inleidende theorie en interessante gesprekken. Ruimte voor persoonlijke verhalen. (Het is dát soort cursus.) Gelach. Lekker eten. Kortom, het is leerrijk én de sfeer zit goed.
Dag twee. De cursusleidster polst openlijk of ik me comfortabel voel in deze groep, als enige vrouw tussen de mannen. (Het is dát soort cursus.) Attent, maar de groep en ik verhouden ons prima. Ik vind de vraag zelfs een beetje gênant.
Het is niet omdat dezelfde constellatie in een andere tijd of ruimte geheid op een gewelddadige groepsverkrachting zou uitdraaien, dat ik me ongemakkelijk zou voelen tussen vijftien mannelijke collega's.
Dag twee kabbelt verder. De humorist van dienst heeft opnieuw de lachers op zijn hand. Mijn glimlach verslapt wat na de zoveelste zijdelingse opmerking over het leven van de getrouwde man. Aka: het einde van je leven als man. Maar hé, ik ga toch geen bezwaar maken tegen wat onschuldige grapjes, zeker. Het moet gezellig blijven. Bovendien: ik ben geen gehuwde vrouw. Waarom zou ik me aangesproken voelen?
Dag drie. Het repertoire van onze geestige gezel is nog niet uitgeput. Helaas is het ook niet erg gevarieerd. Het lachen is mij intussen vergaan. Ik pareer elke uitlating met een sarcastisch steekje in zijn richting – 'dat jij met zo'n chef 'doen en laten' nog zonder chaperonne mag buitenkomen' –, maar hij lijkt het niet te horen. Ik stel me voor dat deze 'nieuwe' man en jonge papa een pracht van een vrouw heeft. Hij mag zijn pollekes kussen.
Een laatste opdracht om onze tijd samen af te sluiten: een uitnodiging om elkaar een compliment te geven. (Het is dát soort cursus.)
Meneer is zo galant mij te prijzen voor het opnemen van de leidersrol in een vorige oefening. Ik heb dat goed gedaan, zegt hij. Ik was totaal niet bazig of zo. Hij meent het oprecht.
Mijn frank valt pas terwijl ik door de vroege novemberavond naar huis fiets. Bazig? Zou hij dat woord ook gebruikt hebben tegenover een man? Plots word ik razend op mezelf. Omdat ik de betekenis van zijn woordkeuze nu pas inzie. Omdat ik mijn groeiende ergernis tot het einde toe heb opgekropt, uit een misplaatst soort flinkheid.
Goed en wel thuisgekomen, vraag ik me af of ik misschien niet overdrijf. Al bij al stelde het weinig voor… Er bestaan veel ergere dingen. Groepsverkrachtingen, bijvoorbeeld. Ja, ik maak me weer eens druk om niets. Het was waarschijnlijk niet eens kwaad bedoeld, toch? Juist.
Maar waarom voel ik me dan zo rot?
PS: Wij zijn tegen #fakecompliments en voor uitzonderlijke vrouwen, dat is bekend.
PPS: De uitgelichte afbeelding bij deze column komt uit de tv-serie I Love Dick (nu op Amazon Prime, een enorme aanrader) naar de roman van Chris Kraus, intellectuele bossypants bij uitstek!