5 beelden, 5 boekendingen
Fingers crossed dat de volgende '5 beelden, 5 boekendingen' een serie wordt met foto's van live interviews, drukbezochte boekvoorstellingen en leesplekjes op vakantie! Mijn boekendingen van de afgelopen weken vonden immers nog iets te vaak plaats in mijn achtertuin. Al is die zalig, de blogreünie van afgelopen vrijdag bij The view in Mechelen (waar we ooit afspraken met An Olaerts) was een goede reminder hoe fijn het is om met (boeken)vrienden rond de tafel te zitten. Zo fijn zelfs, dat we stomweg vergaten een foto te nemen.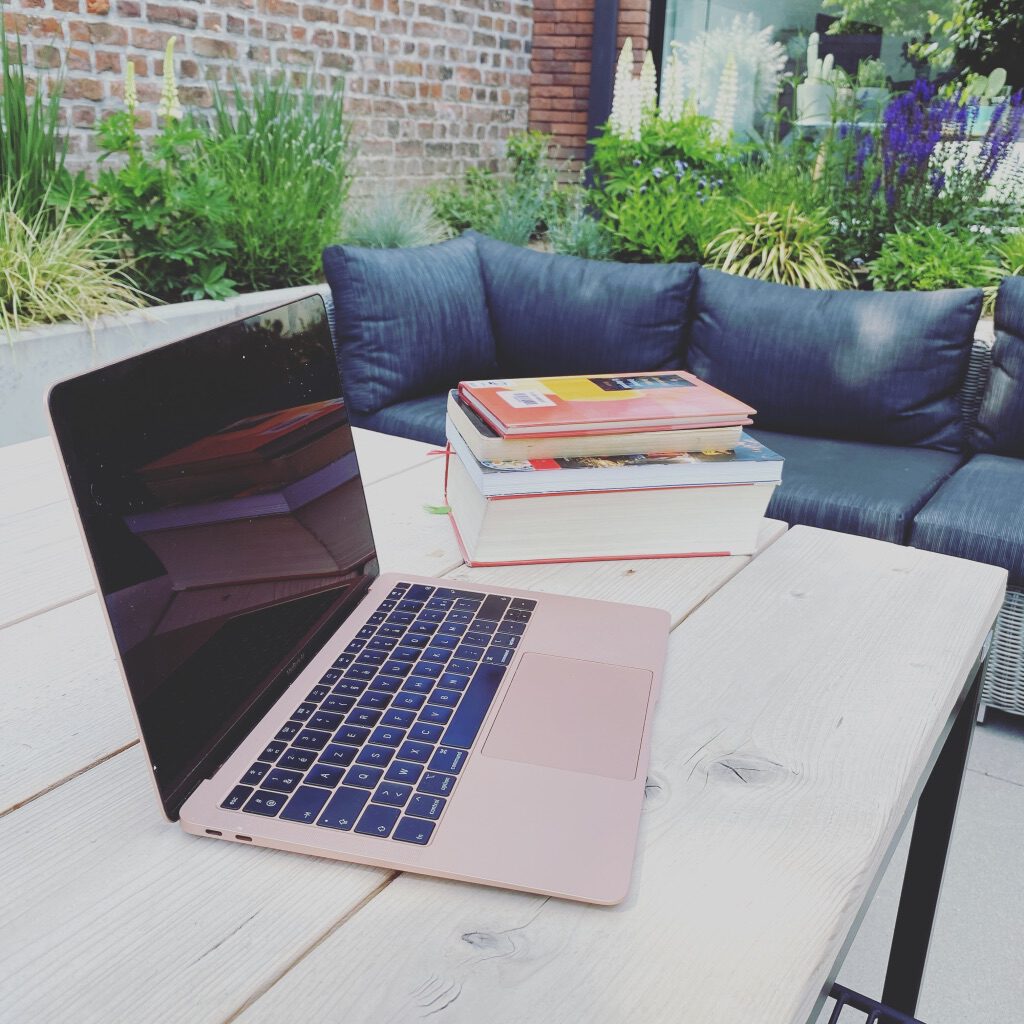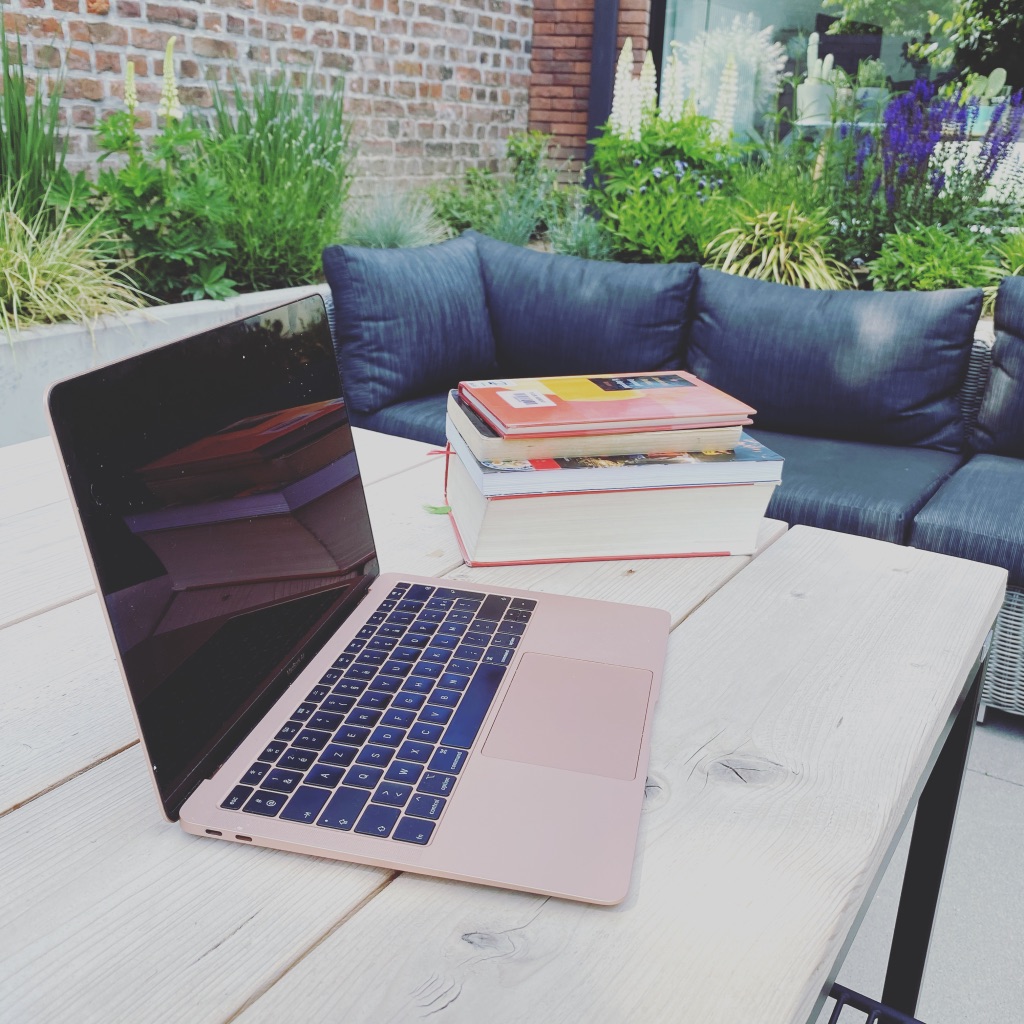 Met de zomer in zicht, komt ook de kalenderdeadline eraan. Ik diende enkele dagen geleden – na een marathon kalenderblaadjes schrijven in de tuin – mijn laatste batch in. Hoewel ik heel opgelucht ben dat de finish is gehaald, ben ik nu al nostalgisch over al die steengoede eerste zinnen die ik de komende weken wellicht zal tegenkomen en die ik nergens meer kwijt kan. Tenzij op de kalender voor 2023 dan…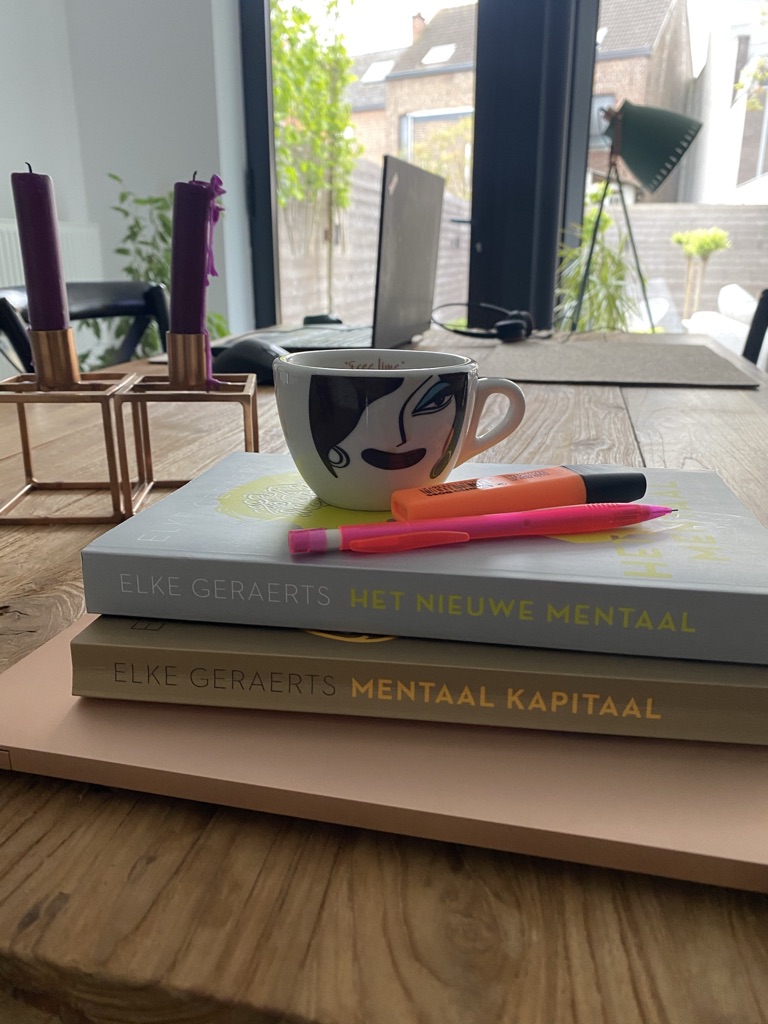 Een ongeluk komt nooit alleen, maar een boekproject blijkbaar ook niet. De kalender was nog niet goed en wel afgerond of daar stond de volgende grote redactieopdracht al klaar. Een beetje top secret nog allemaal, maar ik kan wel verklappen dat de winnares van onze allereerste columnwedstrijd dé ideale partner in crime bleek te zijn.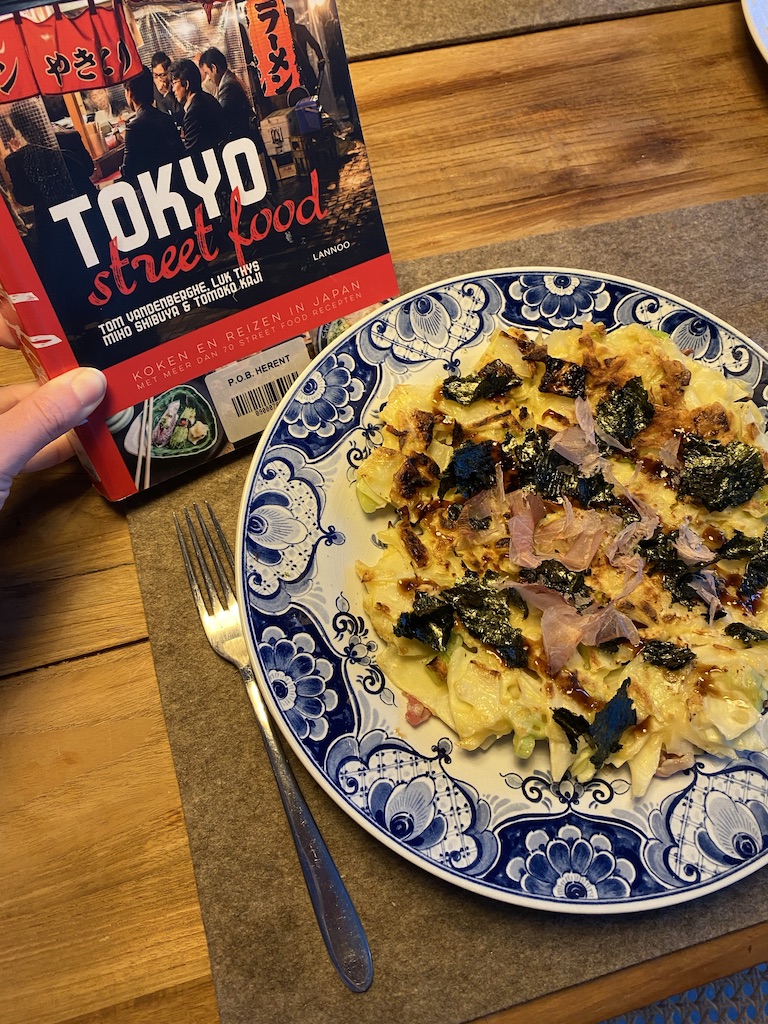 Om de reishonger een beetje te stillen, bracht ik onlangs dit kookboek mee uit de bib, plunderde ik de Aziatische supermarkt in Leuven en stonden hier de afgelopen dagen al sushi, ramen bowls en Japanse pannenkoekjes (ok, die zien er niet uit maar ze waren toch heel lekker) op het menu. En als dessert smul ik dagelijks van James May in Our man in Japan. Valt het op dat ik graag zou vertrekken?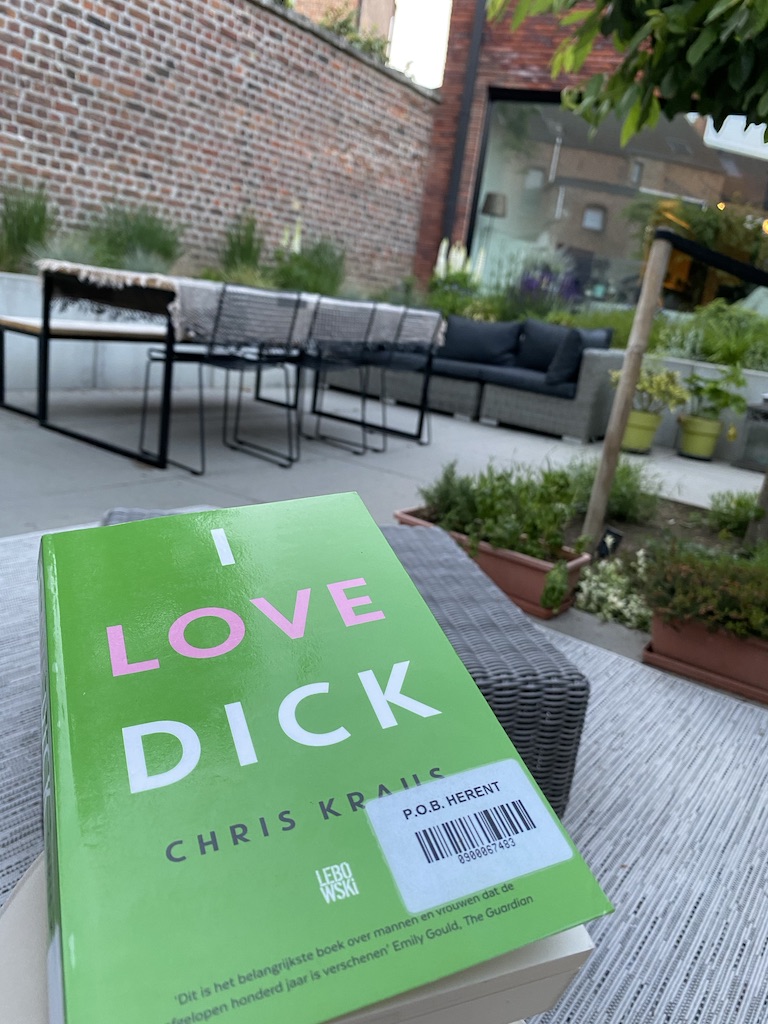 Geef toe, dit gifgroene boek is niet meteen gemaakt voor publieke leesplekjes. Met Chris Kraus' I love Dick is het zomerlezen-in-de-tuin-seizoen dus officieel geopend.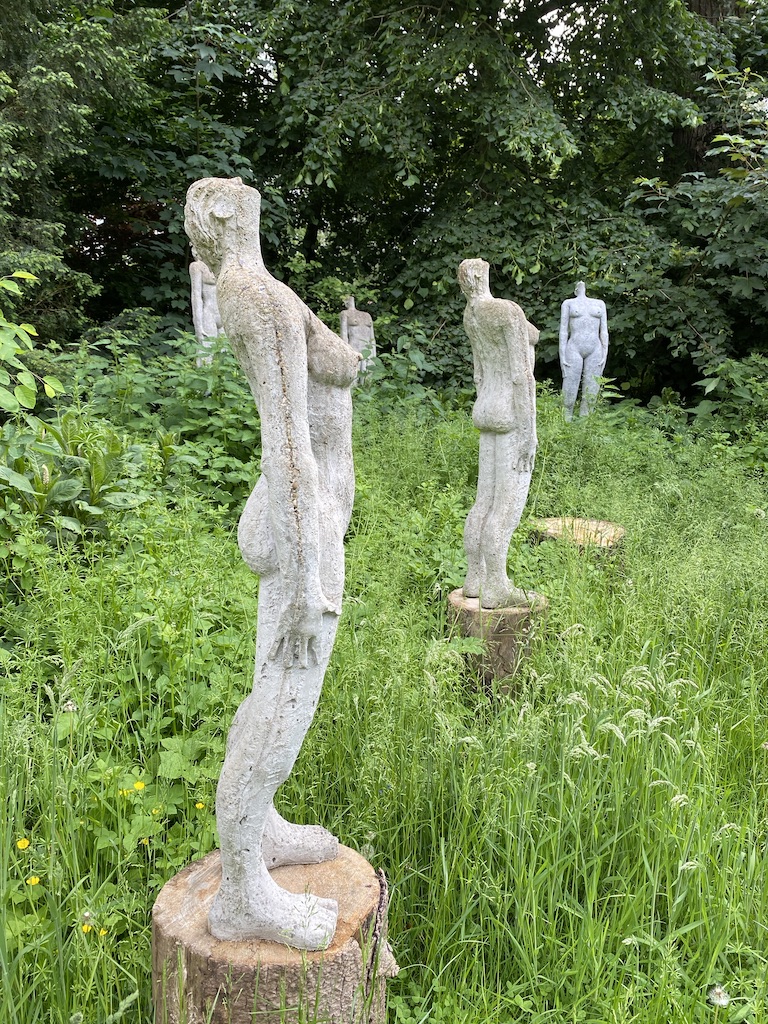 Boekcover in het wild gespot. Wie herkent deze beeldengroep op de IJzerenberg in Herent, het plaatselijke Middelheimpark mét pop-up bar?
Antwoord: