In 2004 werd de Israëlische schrijfster Zeruya Shalev het slachtoffer van een terroristische aanslag. Ze zat toen midden in 'De tweede familie', de roman die nu in het Nederlands is vertaald. Van de aanslag, geen spoor: 'Ik wilde mijn schrijven niet als therapie gebruiken.'
Dit interview verscheen in 2006 in De Standaard. Volgende week, op 7 april 2016, spreek ik Zeruya Shalev opnieuw – in Gent dit keer, over haar nieuwe roman  Pijn (uitgeverij Cossee).
Net voor De tweede familie verscheen, vreesde Zeruya Shalev dat elk interview zou gaan over de explosie die haar knie verbrijzelde. Tegenwoordig heeft ze een andere zorg: ,,Het boek heeft, zonder dat het mijn bedoeling was, veel vrouwen ertoe aangezet hun scheidingsprocedure stop te zetten. Vorige zomer kon ik geen café in Jeruzalem binnengaan of er kwam wel een vrouw op me af: 'Je weet niet wat je voor mij gedaan hebt. Jouw boek heeft mijn huwelijk gered.' Die reacties vond ik vreemd en irriteerden me zelfs een beetje. Ik wil die verantwoordelijkheid niet.
Als vrouwen niet van hun man houden, moeten ze van mij niet bij hem blijven. Ik ben tegen al te duidelijke boodschappen in literatuur.
De tweede familie is net zo min een boek tegen scheiding als het een boek tegen het huwelijk is. Ik wilde alleen tonen hoe complex scheiden is."
Shalev (1959) behoort tot de jongere generatie Israëlische auteurs, die de holocaust en de politieke situatie van hun land laten voor wat ze zijn en intieme boeken over relaties schrijven.
In De tweede familie verlaat de zesendertigjarige archeologe Ella haar man Amnon, eveneens archeoloog en vader van haar zoontje Gili, omdat hij haar ,,geen lucht geeft". Het protest van Ella's ouders en het gebrek aan steun van vrienden maken die beslissing niet eenvoudiger. Wanneer ze spijt krijgt, heeft Amnon zijn draai gevonden als alleenstaande. Er is geen weg terug. Met de moed der wanhoop stort Ella zich in een relatie met de (aanvankelijk nog) getrouwde psychiater Oded. Pogingen om met hem en hun drie kinderen een 'tweede familie' te vormen, stoten op onverwachte moeilijkheden:
,,Als een stelletje hongerige minderjarigen lopen we stiekem door het huis, we stelen het brood uit elkaars mond, als ik in de gaten heb dat er weer niets over is gebleven van het eten dat ik voor Gili heb klaargemaakt, stort ik me woedend op de koelkast, net voor ze binnenkomen drink ik de zoete yoghurt op waar Maja zo van houdt en het pakje chocomel dat voor Jotam bestemd is,
ik prop ook nog het restje rijst naar binnen en het misselijkmakende mengsel in mijn maag heeft precies de smaak van de schande en de ongenade die ik in dit huis proef."
Ella's evolutie wordt in De tweede familie psychologisch geloofwaardig en gedetailleerd beschreven. Maar het is vooral de onverwachte stijl van het boek die indruk maakt. Shalev schrijft lange zinnen vol poëtische vergelijkingen. Ella heeft het woord en vertelt zo meeslepend dat je moeiteloos door de ruim vierhonderd pagina's vliegt, ook al kon het verhaal hier en daar best beknopter.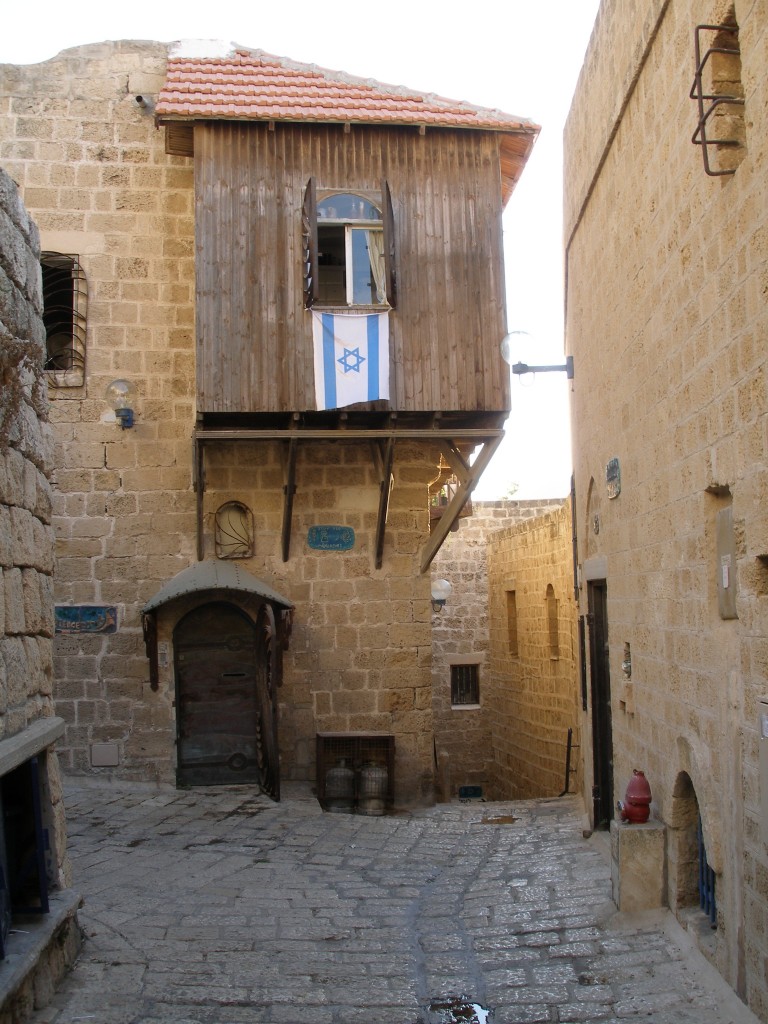 Uw Duitse uitgever noemt 'De tweede familie' het laatste deel van uw 'Trilogie over de moderne liefde'. Is het verband met uw vorige romans zo sterk?
,,Ik was niet van plan een trilogie te schrijven. Pas toen ik aan dit boek bezig was, viel het verband me op. Elk boek heeft andere personages, maar probeert de geheimen van intimiteit, families en de menselijke gevoeligheid bloot te leggen. Het probleem is natuurlijk dat ik nu, na het derde deel, met iets nieuws moet komen, terwijl mijn interesse nog altijd uitgaat naar emotionele dieptes en menselijke conflicten. Mijn volgende roman heeft een gevoelig onderwerp. Het wordt weer een intiem boek, maar ik ben van plan minder op de familie te focussen..
In januari 2004 ontplofte een bom in een bus terwijl u op de stoep voorbijwandelde. Uw knieschijf was verbrijzeld en u kon zes maanden niet schrijven. In 'De tweede familie' merk ik daar niets van.
,,Ik had het gevoel dat de aanslag mijn lichaam en ziel had geraakt, en wilde tenminste mijn roman beschermen. Die gebeurtenis mocht geen sporen nalaten in mijn boek. Ironisch genoeg gebeurde het midden in het meest romantische deel van het boek. Oded neemt Ella mee naar hun nieuwe appartement en ze bedrijven voor het eerst echt de liefde. Zij is gelukkig en denkt dat haar leven nu voor altijd anders zal zijn. Ik herinner me dat ik die dag erg opgewonden was. Als ik schrijf, leid ik het leven van mijn hoofdpersonage. Als Ella verliefd is, ben ik het. Ik had mijn zoon naar school gebracht en was op weg naar huis toen het gebeurde. Mijn eerste idee was: 'Gelukkig is Yaar op school.' Maar onmiddellijk daarna: 'Ik moet naar huis, schrijven.' Ik ging zo in mijn hoofdstuk op dat ik geen onderbreking wilde aanvaarden. Pas toen ik me realiseerde dat ik niet kon opstaan, begon ik de toestand te begrijpen. Uiteindelijk duurde het een half jaar voor ik naar die gelukkige scènes kon terugkeren. Ik wilde mijn schrijven niet als therapie gebruiken. Schrijven is veeleisend en ik neem het ernstig. Schrijven om te vergeten, ordinair escapisme, was geen optie..
U hebt de gebeurtenis uit de roman geweerd. Maar ik kan moeilijk geloven dat u er helemaal niet over geschreven hebt.
,,Oké, goed geraden. Dat heb ik wel gedaan. Maar het was kort, poëtisch en persoonlijk. Na drie dagen heb ik de tekst opgeborgen zonder te herlezen. Ik moest een chronologie van die ochtend schrijven om afstand te nemen van die beelden: de weg naar school, het afscheid Je beseft plots dat je leven afhankelijk is van details. Als ik dertig seconden eerder was gekomen, had ik dood kunnen zijn. Twee minuten later was er niets gebeurd. Daar was ik mee bezig tot ik het opschreef. Ik moest vooral opnieuw verliefd worden op het schrijven, er weer zin in vinden. Ik heb altijd lang nagedacht over woordkeuze en komma's en zo. Als je tussen dode lichamen gelegen hebt, lijkt de geloofwaardigheid van personages ineens zo onbenullig. Toch kan je niet schrijven als je niet overtuigd bent dat die dingen belang hebben. Het was een vicieuze cirkel. Pas na lange tijd durfde ik de computer weer aan te zetten. Ik herlas de liefdesscènes en zodra ik werd meegezogen, schreef ik veel intenser dan voorheen. Ik besefte hoe ik het schrijven gemist had en wilde gewoon niet meer stoppen..
U slaagt erin relaties met barsten heel raak te typeren. Haalt u inspiratie uit uw twee stukgelopen huwelijken?
,,Tot nu toe heeft geen enkele ex geklaagd dat ik ons leven 'gebruikt' heb. Meestal gaan er eerst veel jaren voorbij voor ik een bepaalde ervaring durf aan te raken. Ik gebruik mijn gevoelens niet rechtstreeks, maar tracht eerst perspectief te winnen. Als ik personages creëer, vermeng ik karaktertrekken van verschillende personen met fantasie. Soms kan zelfs ik niet alle bestanddelen thuisbrengen. Ja, ik leef in een patchworkfamilie en heb een scheiding achter de rug, maar dat was dertien jaar geleden. Ik ben vertrouwd met de gevoelens uit De tweede familie , maar het boek is literatuur, geen verslag van mijn leven. Ik probeer me vrij te voelen als ik schrijf. Ik denk niet aan reacties en stel me nooit de vraag: 'Mag ik dat wel gebruiken?' "
'We mogen ons niet afvragen wat ons toekomt, maar wat ons verplicht,' denkt Ella in het voorlaatste hoofdstuk. Dat klinkt haast religieus.
,,Misschien, maar eerder in een humanistische dan in een joodse of christelijke zin. Ella is aan het begin van het boek erg kinderachtig. Op het einde begrijpt ze dat ze moet gehoorzamen aan andere wetten. Voor haar – met haar verleden en persoonlijkheid – is dit inzicht de oplossing. Misschien niet voor jou of voor mij. Ik heb een hekel aan veralgemeningen. Maar als het Ella's leven niet gelukkiger maakt, dan in elk geval zinvoller. Dat is misschien nog belangrijker..
U woont in Jeruzalem en studeerde bijbelwetenschappen. Bepaalt religie uw schrijverschap?
,,Dat denk ik niet. Door mijn opvoeding is religie een onderdeel van mijn cultuur. Mijn vader was hoogleraar bijbelwetenschappen en las bij het slapengaan bijbelverhalen voor. Ik heb het gevoel dat de bijbel openstaat voor mij, als literatuur en bron van inspiratie, zonder dat daar religieuze verplichtingen bij horen. In mijn boeken gebruik ik joodse bronnen op een heel persoonlijke, emotionele manier. Sommige mensen denken misschien: 'Hoe kun je een bijbelverhaal gebruiken als analogie voor een liefdesverhaal?'. Ik voel me vrij om dat te doen.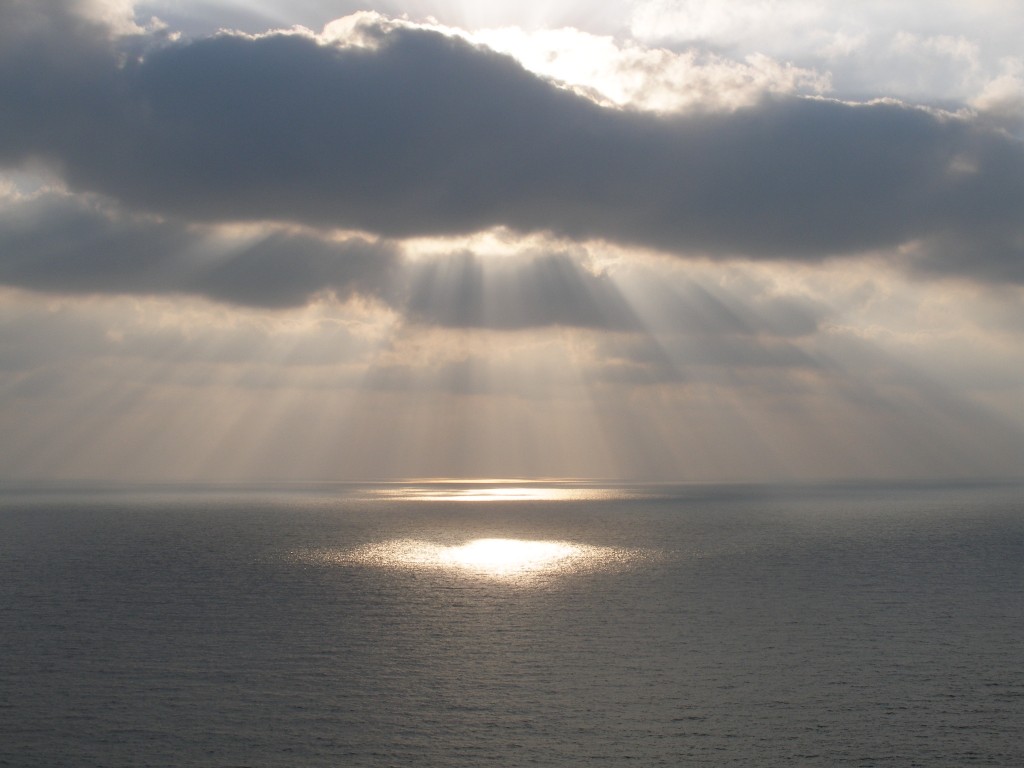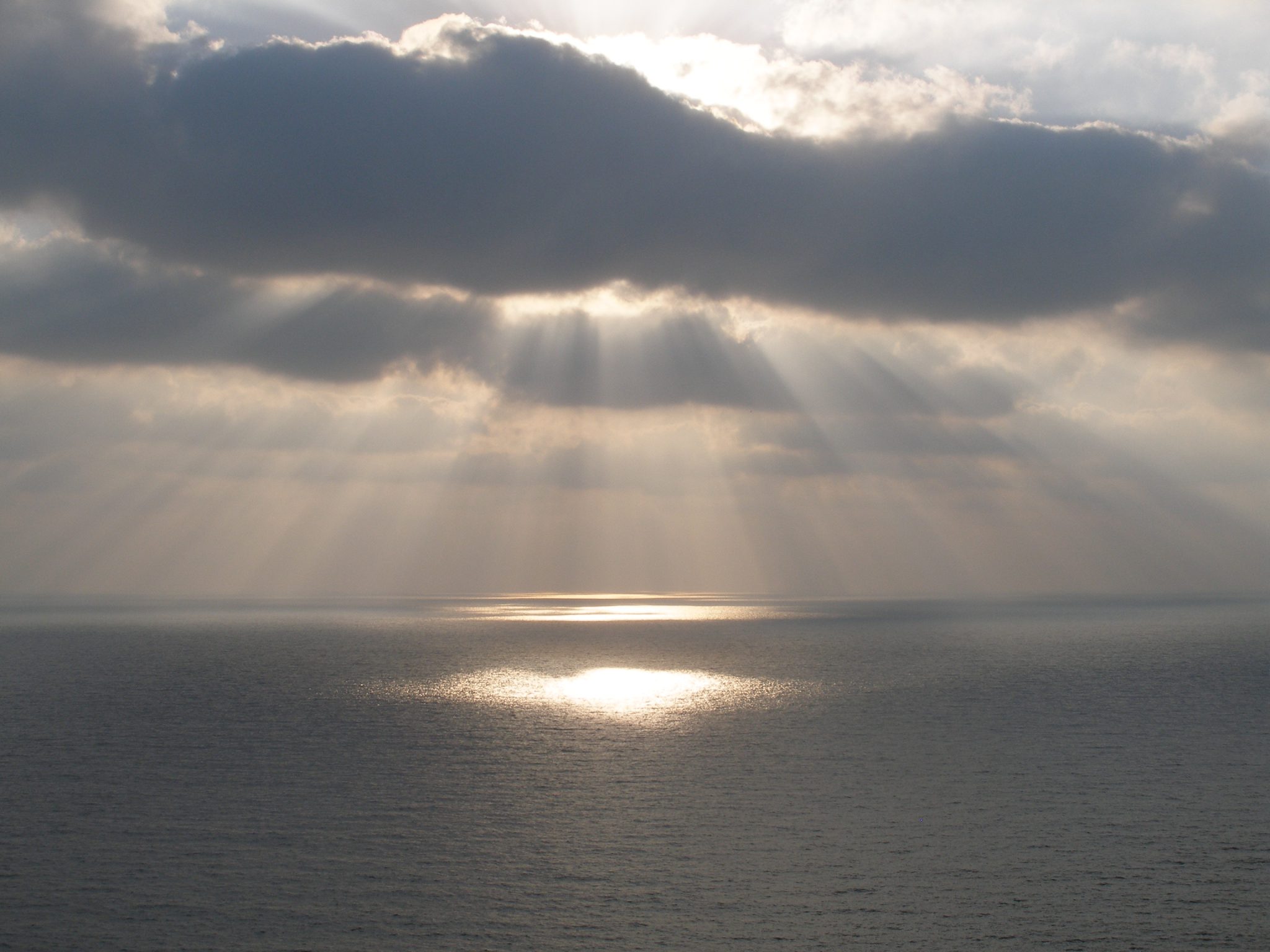 U schrijft ook erg vrij over seks. Duidt uw moeder nog altijd de pikante passages aan met geel, zodat uw vader ze kan overslaan?
,,Dat deed ze bij Liefdesleven en dat was wel grappig. De tweede familie heeft mijn vader helemaal gelezen en hij kon het aan. Hij was zelfs heel positief. Na Liefdesleven kreeg ik de vraag: 'Waarom zo expliciet?' Terwijl ik seksscènes niet preciezer beschrijf dan andere passages. Misschien zijn mensen geschokt omdat mijn personages zelden plezier beleven aan seks. Dat komt doordat ik mijn personages schilder in een crisis, waarin ze zich bewust worden van zichzelf. Seks maakt daar deel van uit. Onder druk vecht je op alle mogelijke manieren om je staande te houden. Dan gebruik je seksualiteit evengoed – en even extreem – als al je andere troeven. Voor mijn personages is seks een middel om iets gedaan te krijgen. Ze zijn niet ontspannen of benieuwd naar elkaar. Ze proberen te overleven en brengen hun frustraties en woede mee naar de seksscènes..
U stamt uit een literaire familie. Zijn jullie elkaars concurrenten of elkaars beste raadgever?
,,Schrijven is altijd een deel van mijn identiteit geweest. Ik doe het al sinds mijn zesde. Mijn vader was leraar en literair criticus; mijn oom Itzhak een bekende dichter. Toch heeft niemand me gepusht om te schrijven. Mijn neef [Meir Shalev, auteur van onder meer Russische roman en De kus van Esau – red.] is na mij beginnen te publiceren. Toen mijn broer een boek schreef, vroeg hij mijn raad als eindredactrice. Met de wijdere cirkel van de familie praten we alleen oppervlakkig over ons werk. Ik denk niet dat literair talent genetisch bepaald is. Toen ik met Eyal [Megged – red.] trouwde, waren we allebei nog dichter. We zetten ongeveer gelijktijdig de stap naar proza. Zelfs met mijn man bespreek ik een boek pas als het bijna klaar is. In het begin, als alles nog vers en fragiel is, wil ik geen reacties horen. Dan neem ik het werk liever door met mezelf."
U bent geboren in een kibboets. Wat moet ik me daarbij voorstellen?
,,Niet al te veel. Ik ben geboren in de kibboets Kinneret, maar toen ik nog een baby was, verhuisden mijn ouders naar een soort van college, waar ze les gaven. Ik groeide op in de natuur, zonder andere kinderen. Misschien is dat een van de redenen waarom ik schrijf: ik moest mijn fantasie ontwikkelen om mezelf bezig te houden. Kinderen in een kibboets spelen de hele dag samen, zonder ouders of privacy. Die nachtmerrie kan ik me niet voorstellen. Hoe had ik daar moeten schrijven? Zonder één minuut tijd voor jezelf? Zonder rust?"
Stoort het u dat journalisten altijd vragen waarom uw boeken niet over politiek gaan?
,,Ik begrijp dat buitenlanders zich afvragen hoe Israëlische auteurs over iets anders dan politiek en terreur kunnen schrijven, maar ik vind juist dat we onze literatuur niet mogen degraderen tot propaganda. Politiek biedt zo weinig inspiratie. In De tweede familievind je een Israëlische atmosfeer. Als mijn personages op café gaan, denken ze na waar ze gaan zitten: niet in de tuin – dat kan gevaarlijk zijn – maar binnen. Ik laat mijn plot niet door politiek overschaduwen, maar geef wel kleine bijzonderheden over de Israëlische situatie mee. Ja, we maken ons zorgen; ja, we zoeken op café het veiligste plekje; maar als we dat gevonden hebben, gaan de gesprekken toch vooral over emoties."
PS: De foto's bij dit stuk maakte ik in 2005 in Tel Aviv