3 films met literaire roots
Zin in een avondje cinema met een ondertoon van literatuur? Wij zijn fan van Emily (Brönte), The Whale (met knipoog naar Melville) en Memoirs of a geisha!
THE WHALE, nu in de bioscoop
De nieuwe Darren Aronofsky ('Black Swan') maakt een verpletterende indruk. En dat is geen flauwe toespeling op het gewicht van het hoofdpersonage. Charlie is een ongelukkige, obese man die in rechte lijn toesnelt op een hartaanval. In extremis krijgt hij bezoek van een deur-aan-deur predikant, z'n vervreemde tienerdochter en de goede vriendin met wie hij een groot verdriet deelt. Zware kost, gefilmd in een donker appartement waar de regen op inbeukt. En toch is deze film een gloeiend pleidooi voor oprechtheid. Met meer dan een knipoog naar Melvilles klassieker, het walvisverhaal 'Moby Dick'.
Waarom kijken? Charlie verdient de kost als online lesgever 'essay writing'.
De schrijftips die hij in de film deelt met z'n leerlingen zijn eersteklas, en krijg je er gratis bij.
De herhaling van een bepaalde passage uit een essay over 'Moby Dick' staat in dienst van de plot, maar (maar!) haakt de woorden ook vast in je hoofd en doet je op een andere manier naar het oude verhaal kijken.
EMILY, nu in de bioscoop
Kostuumdrama is niet het juiste woord voor deze frisse film over Emily Brontë. Emma Mackey ('Sex Education') speelt de 19de eeuwse schrijfster, maar niet zoals je haar kent uit de les Engels.
Regisseur Frances O'Conner vraagt in deze 'speculatieve biopic' niet 'Wat weten we over Emily's leven', maar 'Wat verklaart de intense gevoelens in haar roman 'Wuthering Heights'?'
Een drugsverslaafde broer, een hete romance met een assistent-priester en stevige rivaliteit met haar oudste zus Charlotte… Het gaat er stormachtig aan toe in Emily's plattelandsparochie.
Waarom kijken? De moeder van de Brönte-zusjes is dood en dat zul je nooit vergeten wanneer je 'Emily' hebt gezien: op een winderige avond roepen ze via een lijkbleek masker geesten op. De overleden moeder glijdt Emily's lichaam binnen. Huiveringwekkend en ontroerend.
MEMOIRS OF A GEISHA, nu op Netflix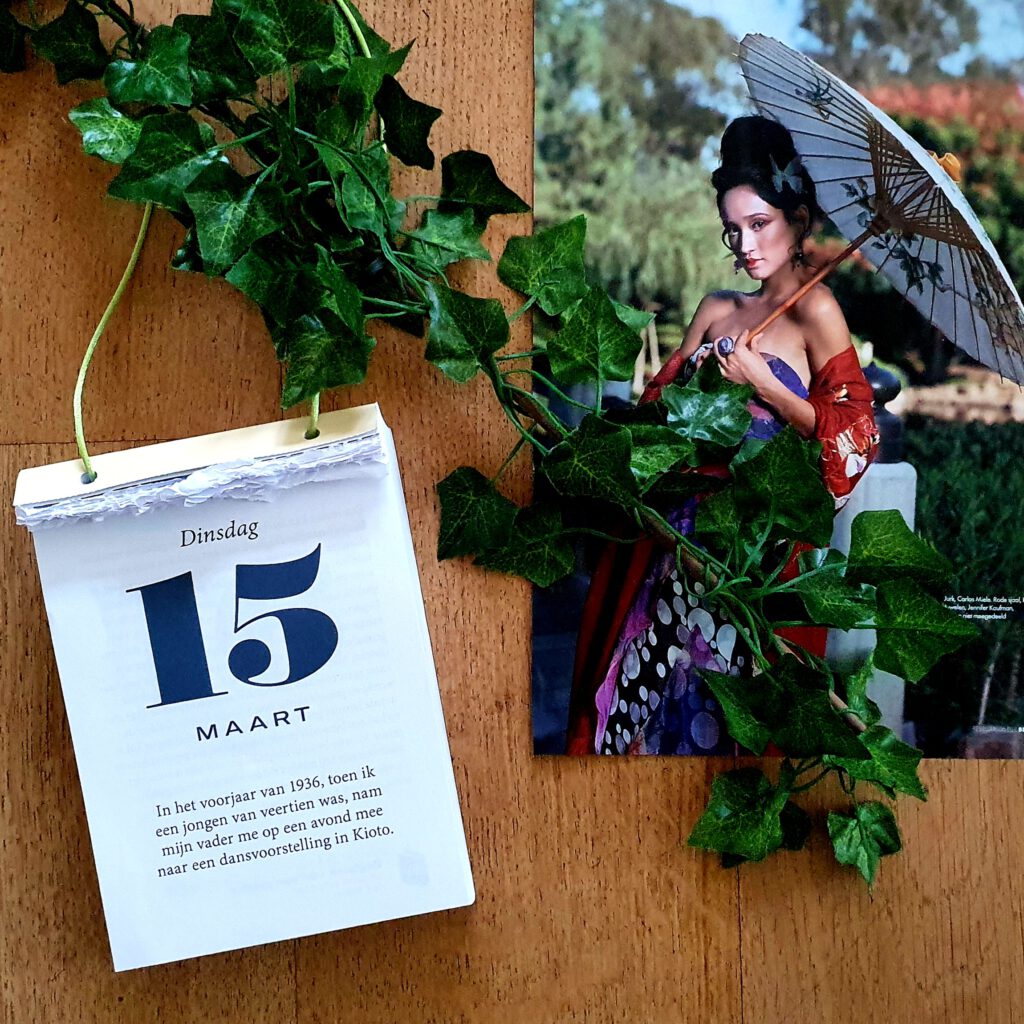 Een roman kan lezers binnenloodsen in geheime werelden. In zijn bestseller Dagboek van een Geisha (vier miljoen exemplaren in 32 talen) neemt Arthur Golden ons mee naar de theehuizen in Gion, de bekendste geishawijk van Kioto, waar vrouwen met een kersrode mond in een witgekalkt gezicht mannen gezelschap houden tegen betaling.
Het Dagboek is het coming-of-age verhaal van Sayuri, een arm meisje uit een vissersdorp, dat wordt ontvoerd naar een geishahuis in de stad en zal opklimmen tot de ster van haar district. Maar het is ook een spoedcursus geishacultuur anno 1930.
Hoe kon een Amerikaanse schrijver in 1997 die wereld zo geloofwaardig beschrijven? Arthur Golden studeerde Japanse geschiedenis, woonde een tijdlang in Tokio én had een bijzonder goede informante. De gepensioneerde geisha Mineko Iwasaki hielp Golden bij z'n manuscript maar was niet blij met het eindresultaat. In 2002 publiceerde ze haar 'echte' memoires. Maar eerlijk is eerlijk: soms overtreft fictie de realiteit.
Waarom kijken? Of je nu het boek leest of de film bekijkt, geboeid worden door de geishacultuur zúl je. Dat merken we aan onze blogstatistieken. Sinds de film beschikbaar is op Netflix krijgen we plots véél bezoekers via Google voor dit artikel, dat uitgebreid boek en film vergelijkt en diep in de geishageschiedenis duikt. Volgend jaar in de Top 10 populaire posts? Happy reading.