Bijna zomer! Tijd voor zomerbars, jurkjes en lange avonden. Ook al neem ik in de zomer maar één week vakantie, toch heb ik mijn lijstje met (literaire) zomerplannen klaar.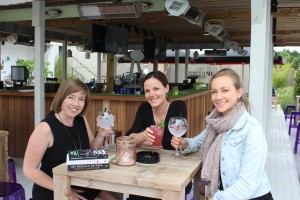 Keep up running… 3 keer per week met deze fijne podcasts van Radio 1. Schrijf ik ambitieus na één zo'n week!
Quality time… Warme avonden met vrienden en familie smeken om dit literaire gezelschapsspel. Top idee voor bij een volgende slow reading met onze gastredacteurs?
Staycation… Misschien trek ik in mijn vakantieweek wel enkele daagjes naar Nederland maar deze avond met Lize Spit en soprane Elise Caluwaerts in het M-museum in Leuven wil ik liever niet missen. Of wie weet ga ik naar zee om debutanten Isabelle Rossaert en Alicja Gescinska te horen op Theater aan Zee en combineer ik dit met een sessie van The School of life goes to the beach. Oprecht spijt trouwens dat ik niet vrij ben om te gaan fotograferen met Lieve Blancquaert.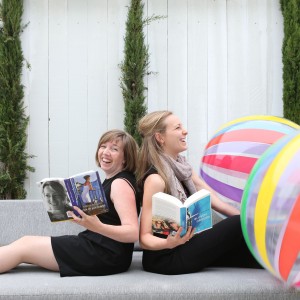 Altijd een boek mee… Op dode momenten check ik veel te vaak mijn gsm. Daarom vanaf nu verplicht een boek van mijn zomerlijstje in mijn handtas. Misschien is Throwing rocks at the Google bus wel een ideaal afkickmiddel en neem ik het dinsdag tijdens de lunchpauze mee naar deze leesmarathon?