1 juni. Tijd om aan mijn leeslijstje voor de zomer te denken. Naar deze boeken kijk ik bijzonder uit!
1.Wie vlucht en wie blijft van Elena Ferrante, Wereldbibliotheek. Ik moet bekennen dat ik deel 3 van dit Napolitaanse vierluik over twee vriendinnen in Napels ben beginnen lezen zonder voorkennis. Dankzij de uitgebreide personagelijsten aan het einde van het boek lukt dat aardig. Dit zijn dé boeken die je meeneemt naar Italië deze zomer wegens verslavend (o ja, als ik morgen met wallen op het werk verschijn, is dit boek de reden) en #FerranteFever: over de identiteit van deze succesvolle schrijfster (nominatie Premio Strega en Man Booker International Prize) is niets geweten. Nieuwsgierig? Kom morgen naar Barboek, voor een avond rond het fenomeen Ferrante.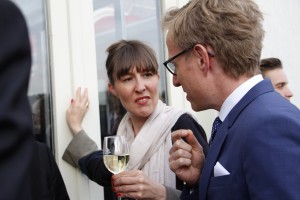 2. Yucca van Peter Terrin, De Bezige Bij. "Dit keer zal de literatuur in de paragrafen zitten, in Monte Carlo zat die op zinniveau. Het wordt een veel ruwere en grotere roman," zei Terrin over zijn toekomstige roman in een interview op Boeken en Bubbels. Ik ben vooral benieuwd naar de link tussen een ex-gevangene, een paranormale kunstenares en een getuige van de laatste terreuraanval van De Bende.
3. Tom in alle staten van Tom Van de Weghe, Borgerhoff & Lamberigts. Op reis doorheen Amerika verzamelt de VRT-journalist en voormalig Amerika-correspondent getuigenissen over de thema's van de Amerikaanse verkiezingen. Om te begrijpen vanwaar het succes van Trump komt?
4. De wereld van Eva's gedacht van Eva Mouton, Polis. Ik word instant vrolijk van Eva Moutons tekeningen vol zelfrelativering… en van haar Instagramfeed…  en ook van haar gsm-hoesjes (jep mijn i-phone is nu roze met unicorns). In haar nieuwe boek bundelt ze haar strips, foto's en notities van de afgelopen jaren.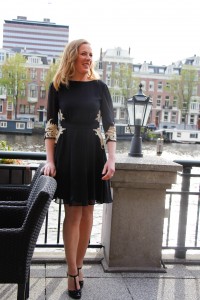 5. Veilig leren lezen van Esther Gerritsen, De Geus. Lees een paar columns van Gerritsen zoals deze (throwback naar een kindertijd met gedeelde tuinen) of deze (ja, dat met die schilder had ik ook kunnen voorhebben) en je wil beslist haar columnbundel in huis halen!
6. Melk, honing, kerosine van Jan De Deken, Querido. Deze journalist reisde de wereld rond, op zoek naar plaatsen waar mensen het gelukkigst en het ongelukkigst zijn. Omdat ik stiekem altijd wel reisjournalist heb willen zijn, maar vooral om te weten of je nu gelukkiger bent in een fancy loft in New York dan in een sloppenwijk in Nairobi.
7. Als adem vervliegt van Paul Kalanithi, Hollands Diep. Via Barbara ontdekte ik de fantastische New Yorkse blog Cup of Jo, van Joanna Godard en sindsdien ben ik een grote fan. Joanna's schoonbroer, een introverte neurochirurg, vader en echtgenoot stierf vorig jaar aan kanker en schreef een boek over zijn laatste levensfase. Ik verwacht me aan een intriest, integer en verstandig boek over leven met de dood in zicht.
8. Hier ben ik van Jonathan Safran Foer, Ambo/Anthos. Na elf jaar heeft de schrijver van de bestseller Extreem luid & ongelooflijk dichtbij over 9/11 opnieuw een boek uit, over identiteit, een pan-Arabische inval in Israël en 'thuis'.
9. Anna in kaart gebracht van Marek Šindelka, Das Mag Uitgevers. De jonge uitgeverij bracht dit jaar twee van mijn lievelingsboeken van 2016 uit: Het smelt en Niemand is ooit verloren. Tsjechische schrijvers brengen me altijd weer een beetje terug naar mijn Erasmustijd. Twee redenen om uit te kijken naar deze mozaïekvertelling over een jonge vrouw.
Naar welke boeken kijken jullie uit?
PS. Deze boeken stonden vorig jaar op mijn lijstje.