Dat het een intense reis was, in alle opzichten: de ontmoetingen met geëngageerde locals en toeristen who care, het historische en religieuze belang van zovele plekken (jawel, de Bijbel krijgt hier een heel nieuwe realistische dimensie)… en natuurlijk de actualiteit: Trump die in het midden van mijn reis beslist om de Amerikaanse ambassade naar Jeruzalem te verhuizen en Hamas dat de derde Intifada uitroept.
Over mijn tips voor Tel Aviv blogde ik vorige week al, hier deel ik tien topervaringen in het noorden van Israël en (rond) Jeruzalem.
Een verblijf in Fauzi Azar Inn in Nazareth
Deze magnifieke Ottomaanse woning werd enkele jaren omgebouwd tot guesthouse en veranderde het toerisme in Nazareth fundamenteel. Voordien bezochten hordes bussen overdag wel de kerk waar de engel Gabriël de blijde boodschap aan Maria gaf, maar bleef niemand overnachten in de voormalige woonplaats van Jozef en Maria. De regering had immers liever dat toeristen hun geld niet uitgaven in dit (tegenwoordig) Arabische dorp. De opening van Fauzi Azar Inn bracht daar verandering in en gaf impulsen om de oude souk van Nazareth te doen heropleven.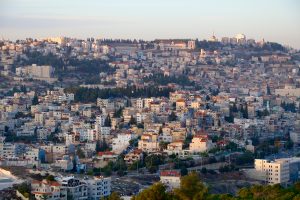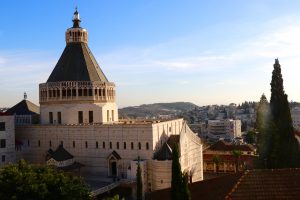 En ja, Fauzi Azar Inn is een hostel en het moet zowat van mijn 20ste geleden zijn dat ik nog in een hostel sliep, want ja dorms en dronken Spanjaarden enzo. Niets van dit alles hier. Hoewel ik opteer voor een privékamer, spendeer ik het merendeel van mijn tijd in de prachtige patio en statige zithoek, waar je altijd wel terecht kan voor een boeiende babbel. Backpackers in Israël zijn immers geen fuifbeesten die tot de middag met een kater in hun bed liggen, wel nieuwsgierige culturo's, gelovigen op Jesus trail en massa's politieke wetenschappers.
De gratis stadswandeling in Nazareth
De vele kerken kan je wel op je eentje bezoeken, maar deze wandeling vertelt de geschiedenis van Fauzi Azar Inn en neemt je mee door de souk. Je houdt halt bij ambachtslui, in een lokale koffietent vol oude mannen, in een specerijenmolen… Juwelenontwerpster Mona brengt een echt verhaal, vanuit het hart. Over de teloorgang van de lemen muren die maar niet gerepareerd worden, de financiële problemen van de handelaars, de relatie met de Israëli… Mona doet je zoveel sympathie met de Nazareërs krijgen, dat je voor altijd wil blijven om verse dadels te eten en thee op basis van verse kaneel met walnoten te slurpen.
Het meer van Galilea
Nooit zo gevoeld hoe erbarmelijk het met mijn bijbelkennis is gesteld als in Israël, waar je de hotspots uit het heilige boek gewoon kan bezoeken: het atelier van Jozef, de grot van Maria, de steen waarop Jezus werd gewassen voor hij aan het kruis werd genageld… Bijzonder magisch is het uitzicht over het meer van Galilea waar Jezus over het water wandelde (of was het de sterke wind die voor een gezichtsbegoocheling zorgde?). Voor niet-bijbelfanaten is het trouwens gewoon een feeërieke plaats waar het licht altijd goed zit.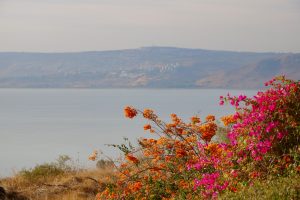 De Golan
Oorlogstoerisme, ik weet niet of dit een ding is maar op de Golan hoogvlakte kan je op de Bental Berg een echte oorlogsbunker, annex loopgraven bezoeken. Je kijkt er uit over Syrië… in het gezelschap van een echte VN-soldaat die toezicht houdt over dit conflictueus gebied.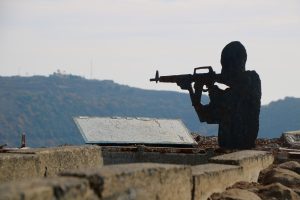 Haifa, Akko en de bahai godsdienst
Ooit al van de bahai gehoord? Ik alvast niet. Deze Iraanse godsdienst is de jongste wereldgodsdienst. Aanhangers van dit monotheïstische geloof moeten ten minste éénmaal in hun leven op bedevaart naar Haifa en Akko in Israël en bezoeken er deze prachtige terrastuinen. Ik heb het weer niet mee die dag, maar reisgidsen durven Haifa al eens te vergelijken met San Francisco.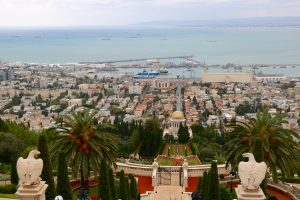 Traditionele wijken in Jeruzalem op sabbat
Wat een ervaring om op vrijdagmiddag het leven tot stilstand te zien komen: winkels sluiten, het openbaar vervoer stopt (heel leuk om te gaan joggen over de ongebruikte tramsporen) en iedereen wandelt feestelijk opgedirkt richting Oude Stad om te bidden. Op de terugweg volg ik een groepje van drie conservatieve mannen die boos alle open restaurants binnenstormen en roepen: "sabbat, sluiten!" . Indrukwekkend hoe allesoverheersend de impact van een religie op het leven is.
Op zaterdagochtend wandel ik door de chassidische wijk Mea Sjearim. Foto's nemen is ten strengste verboden, discretie een must. Gekleed in een strakke zwarte jeans twijfel ik even of ik er doorheen mag. Vrouwen moeten een lange rok dragen, zegt het waarschuwingsbord bij de ingang van de buurt. Tevergeefs spreek ik de eerste voorbijganger aan om te checken of mijn kledij conservatief genoeg is. Meteen tikt een vrouw me op de vingers. Deze mannen mogen niet met mij spreken. Ik mag gelukkig wel door de wijk en geef mijn ogen de kost aan de prachtige outfits. Heel even voel ik me Alice in Jewish Wonderland. In de namiddag kuier ik door Yemin Moshe, de eerste residentiële buurt buiten de Oude Stad. Rond de Montefiore molen zie je hier prachtige huizen, een groot contrast met het arme Mea Sjearim. Beide keren ben ik de enige toerist. Vreemd, want deze buurten zijn misschien nog wel interessanter dan de smalle straatjes van de Oude Stad.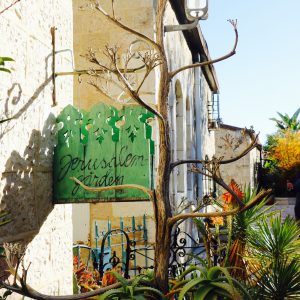 Zicht op Jeruzalem vanop de Olijfberg
Terwijl bussen Chinezen de Olijfberg via de 'hoofdbaan' beklimmen, neem ik een shortcut via het verlaten oude joodse kerkhof. De zonsondergang met zicht op de Rotskoepel moet je zien (op de tweede plaats in de categorie 'zonsondergangen' staat die vanop Mount Precipice in Nazareth).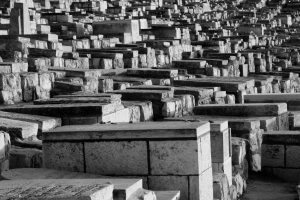 De klaagmuur
Net voor ik weer naar huis vertrek, passeer ik nog even aan de klaagmuur. Tijdens deze gratis stadswandeling (die me helaas minder kon boeien dan haar tegenhanger in Jaffa) had ik vanop een viewpoint de religieuzen al kunnen gade slaan, maar de klaagmuur echt ervaren doe je pas als je er werkelijk vlakbij staat. Ik kan je zeggen dat je heel stil wordt ten midden van die massa biddende, huilende, zingende en extatische gelovigen. Niet te verwonderen dat zelfs niet-religieuzen in Jeruzalem vaak een spirituele ervaring hebben.
Het fort van Herodes in Masada
Voor mijn doen was dit een heel 'stedelijke' reis. Gelukkig was er een uitstap naar Masada om dit te compenseren. Dit Romeinse fort (dat later symbool wordt van het Israëlische verzet tegen de Romeinen) is gelegen op een heuveltop in de woestijn met zicht op de Dode Zee. Het uitzicht is er adembenemend. De combinatie met een potje drijven in de Zoute Zee – dat ik wegens een geschramd lijf na een valpartij in Tel Aviv aan mij voorbij moet laten gaan – en een wandeling in het natuurpark in Ein Gedi, is een ideale ontsnapping aan de heisa rond Jeruzalem.
De verdeelde stad Hebron op de Westelijke Jordaanoever
Over dit bezoek zou ik een volledige blogpost kunnen schrijven. De trip naar Hebron met in de voormiddag een Palestijnse en in de namiddag een Israëlische gids was op voorhand één van de uitstappen waar ik het meest naar uitkeek. De demonstraties op de Westelijke Jordaanoever doen me twijfelen, maar uiteindelijk schrijf ik me toch in. Zonder overdrijven wordt het de beste gegidste uitstap ooit. In de voormiddag krijgen we het verhaal van de Palestijnen die uit hun souk verjaagd worden door Israëlische bezetters (of bevrijders zoals de Israëlische kolonisten zichzelf noemen). Zij wonen letterlijk boven de Palestijnen en vernederen hen voortdurend met de vele checkpoints.
Tijdens onze middagpauze krijgen we actie want net aan ons meeting point breken er rellen uit tussen Palestijnse kinderen en Israëlische soldaten, rubberkogels en molotov cocktails inclusief. Dat ik geen goede oorlogsfotograaf zou zijn, dat blijkt. Hard weglopen is toch meer mijn ding.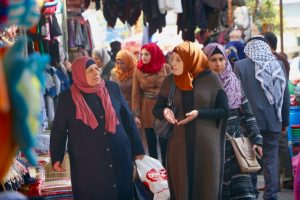 In de namiddag wandel je langs de andere kant van de prikkeldraad en krijg je een diametraal ander verhaal. De Israëlische gids (een vredesactivist) laat zelfs even het woord aan een radicale kolonist. Intrigerend hoogtepunt is het bezoek aan de graven van de Hebreeuwse stamvaders Abraham en Sarah, gelegen in een heiligdom dat verdeeld is, net als de stad. Aan de ene kant een synagoge, aan de andere kant moskee. Wij mogen aan beide kanten binnen, wat voor onze gidsen niet mogelijk is. Onze interculturele groep is trouwens verplicht christelijk voor een dag, al zitten er joden en moslims tussen. Alleen op die manier kunnen we zonder al te veel problemen de vele checkpoints in de stad te passeren.
Op de bus naar Jeruzalem, ben ik helemaal uitgeteld. Zoveel info, een standpunt bepalen is er niet makkelijker op geworden, integendeel. Zo zie je maar, hoe anders een verhaal kan zijn, afhankelijk van het perspectief.
PS. Dat het globetrotters zijn, bij This Is How We Read. Barbara zat dit jaar nog in Sint-Petersburg, Eveline in Thailand.
PPS. Voor wie het zich afvroeg… ja, ik had ook boeken mee: Zie: liefde van David Grossman en Een verhaal van liefde en duisternis van Amos Oz. Dat die goed samengaan met een vers vruchtensapje, zie je hier: