Young Adult: voor elk wat wils
'Dat jullie godbetert wél over fietsboeken schrijven -allez, die rare boekenknecht van jullie toch- maar eens een goed young adult boek tippen, dat is te veel moeite zeker?', klonk het verongelijkt vanuit een tienerkamer ten lande. Waarna de deur met een knal weer dichtging.
Je treft het, beste jongvolwassene. Terwijl wij niet pretenderen specialisten te zijn in het genre -daarvoor verwijzen we graag naar collega-bloggers zoals Bored to Death Book Club en Leave No Story Behind– namen we onlangs wel een hoop tips mee van het Clavis Boekcafé. Weet je wat: om het goed te maken zullen we ze onderbrengen in categorieën, zodat je perfect kan kiezen wat bij de sfeer van je vakantiedag past. Stop ze ook in je valies, die boeken, want met je neus achter een cover zal er tijdens de autorit naar het zuiden niemand tegen je zeuren.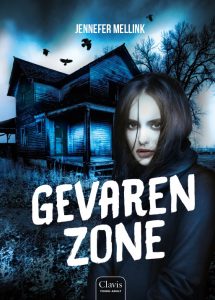 Lekker griezelen: Gevarenzone – Jennefer Mellink
Je kan maar beter op je tellen passen als je het ouderlijk dak verlaat en voor het eerst alleen gaat wonen, ook al kan je geen seconde wachten om bij het gemene drankorgel dat je moeder is uit de buurt te zijn. Pip kan ervan meespreken. Wie is toch die groezelige vent die haar van op een afstandje in de gaten houdt? Nadat Pips vrienden tijdens haar housewarming een ouijabord bovenhaalden, krijgt de griezel concurrentie van een reeks vreemde gebeurtenissen. En dan, gaat er iemand dood. Zoals het bord voorspelde. Heeft Pip het aan de stok met een geest, of komt haar verleden op haar nieuwe deur kloppen? Een dikke tweehonderd pagina's nagelbijten en je komt erachter.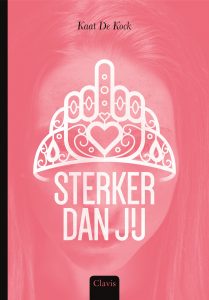 Romantisch drama: Sterker dan jij – Kaat De Kock
Girl meets boy, en is acuut hoteldebotel. Lara is met haar gat in de boter gevallen, want haar Kobe is knap, attent en charmant. Zo anders dan de acnémonsters die Lara's omgeving bevolken. Dat Kobe zinnen uitspreekt als 'ik wil geen afgelebberde boterham die zich door Jan en alleman laat bespringen', ach ja, dat zal wel stoerdoenerij zijn. Dat hij Lara dwingt om haar vrienden te defrienden alleen omdat ze mannelijk zijn, ach ja, echte mannen zijn territoriaal. Hier blijft het echter niet bij, en al gauw laat Kobe zijn handjes wapperen. Sterker dan jij leest als een handleiding foute-venten-herkennen, maar gelukkig leert Lara nog een andere les: echte vrienden halen je uit de shit. Ook al lijkt die op Ryan Gosling.
Historisch drama: Bloedbanden (De Kronieken van Goud en Bloed) – H.P. Janssens
Onze persoonlijke favoriet. Een wijds historisch verhaal, vol intrige en avontuur. Hild Janssens neemt je op sleeptouw door de wereld zoals hij was vlak nadat de laatste paus Avignon verliet: bol van de heksenjachten op ketters. Het overkomt de jonge Vasco Montalbán, die zijn ouders en zus ziet sterven op de brandstapel door toedoen van bisschop Sforza, een verdorven sujet dat 'heiliger dan de paus' een hele nieuwe dimensie geeft. Vasco slaat met zijn jongste zusje op de vlucht om niet hetzelfde lot te ondergaan, waarmee een episch avontuur begint dat hem van een klooster in Beauregard naar Spanje, Afrika en Italië voert. Wij dronken gulzig van de taferelen in Avignon, Granada en Rome en kijken reikhalzend uit naar deel twee. Al was het maar omdat onze nieuwsgierigheid naar die schat van de Katharen weldra onhoudbaar wordt.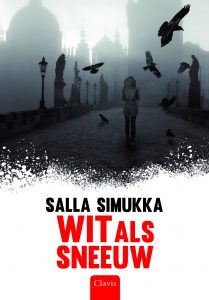 Donkere Scandinavische thriller: Wit als sneeuw – Salla Simukka
Stel. Je hebt een woelige tijd achter de rug, en je wil graag even wat tijd voor jezelf. In Finland lopen er te veel spoken rond, dus je verkast voor een tijdje naar het magische Praag. Goed idee. Je bent nog niet klaar met het genieten van slenteren over de Karelsbrug, of je wordt aangesproken door een meisje dat je doodleuk vertelt dat ze je zus is. Aangenaam, en zo. Wanneer blijkt dat je kersverse zus bovendien lid is van een sekte vol professionele maniakken, mag je dag met het handje zwaaien naar de rust waar je zo naar snakte. Het overkomt Lumikki, de heldin van deze Finse thriller.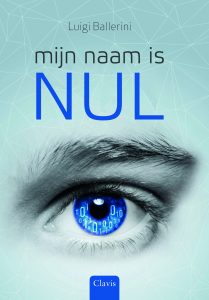 Psychologische thriller: Mijn naam is Nul – Luigi Ballerini
We zijn altijd al fan geweest van het oude verhaal van Kaspar Hauser, die opgroeide in totale isolatie en pas als jongvolwassene -jaja- de wereld ervoer. Zo ook Nul, die als een hypermoderne Kaspar geïsoleerd opgroeit in een soort virtual reality, waarin hij zich alleen moet focussen op zijn doorgedreven training. Wanneer er iets misloopt en hij plots in de echte wereld belandt is zijn consternatie niet te overzien. Net zoals zijn problemen, want wie het ook is die Nul gevangen hield: ze willen hem terug.