Literaire avond met Fleur Pierets en Hanne Luyten, 2 oktober in Barboek
Afgelopen zomer trakteerden we jullie weer elke woensdag op een fantastische column. Hoog tijd om de auteurs van die acht leuke teksten het verlossende woord te brengen. Wie wordt door Saskia De Coster gekozen als winnaar van de This Is How We Read Columnprijs 2019? En wat kunnen schrijfsters Fleur Pierets en Hanne Luyten ons leren over autobiografisch schrijven, columns, humor en zelfrelativering? Ontdek het tijdens onze 4e literaire avond (van onze vijfde columnwedstrijd), op woensdag 2 oktober in de Leuvense boekhandel Barboek.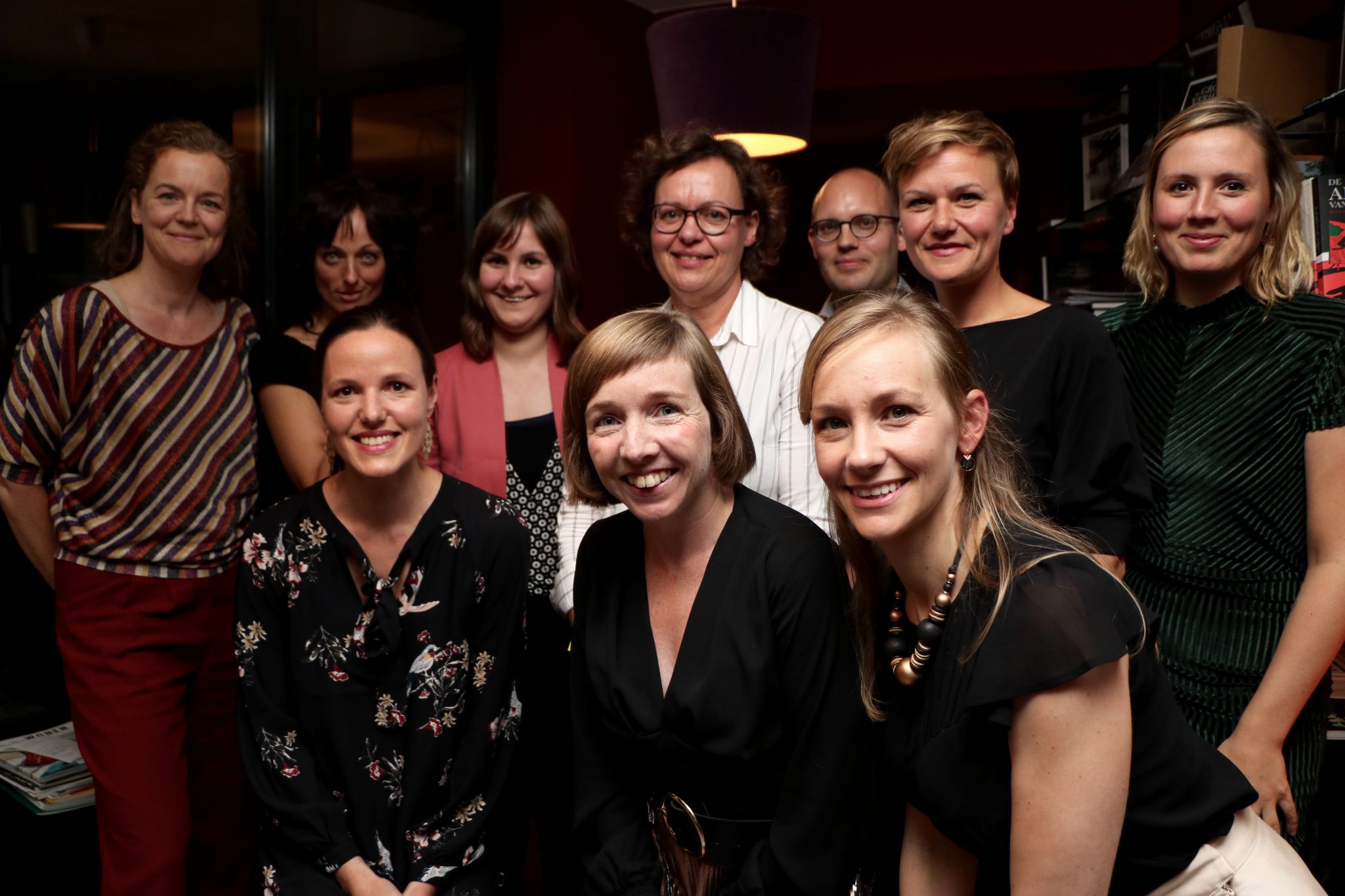 Hang je graag rond in boekhandel Barboek? Ben je benieuwd naar Fleur Pierets debuutroman Julian, over haar abrupt onderbroken 'wereldtournee van de liefde'? Wil je horen wat 'loedermoeder' Hanne Luyten te zeggen heeft over het ouderschap, onder het motto #nietaankindengezinverklappen? Was jij één van  deelnemers aan onze zomerse schrijfwedstrijd? Ben jij (een vriend van) één van de 8 genomineerden? Volg je This Is How We Read? Of lees je gewoon graag en durf je zelf al eens iets te schrijven? Allemaal goede redenen om op woensdag 2 oktober af te zakken naar onze prijsuitreiking slash literaire avond!
PROGRAMMA
19u30: De deuren zwaaien open (Schrijnmakersstraat 17, 3000 Leuven)
20u: Korte verwelkoming door team This Is How We Read
20u05: Gesprek met Fleur Pierets (kunstenaar & schrijfster): naar aanleiding van Julian, haar debuutroman over de positieve actie om met haar partner Julian Boom te trouwen in alle 22 landen waar twee vrouwen dat mogen. De agressieve kanker bij Julian (en haar abrupte overlijden) onderbrak deze 'wereldtournee van de liefde'.
20u30: Gesprek met Hanne Luyten (mama van 3 & schrijfster): hoe schrijf je herkenbaar maar uniek over het ouderschap? Hoeveel moed heb je nodig om je flaters met de wereld te delen en hoeveel geef je bloot? Zelfverklaarde 'loedermoeder' Hanne Luyten schreef met #nietaankindengezinverklappen een van de leukste boeken van het jaar. Geheel per ongeluk, beweert ze.
20u55: Literair intermezzo 
21u15: Prijsuitreiking Columnwedstrijd 2019. De allerbeste column wordt voorgelezen.
21u30: Napraten met de aanwezigen, een glas drinken, snuisteren in het boekenaanbod van Barboek… De aanwezige schrijvers signeren.
Inschrijven kan met een mailtje naar info@thisishowweread.be of via Facebook. Toegang is gratis (exclusief dranken).
Nog niet overtuigd? Lees hier het verslag van vorig jaar.