Let's talk about boekentips van ondernemende vrouwen
Een paar weken geleden kreeg ik een uitnodiging van Lien van Zeker van haar Zaak. Of ik zin had om naar Let's talk about te komen, een netwerkavond met alleen maar vrouwelijke sprekers. Want, let's face it, zegt Lien, de wereld bestaat uit all male panels. Via Zeker van haar Zaak volgden zes ondernemende vrouwen afgelopen jaar een public speaking traject onder leiding van Silvie Verleye, auteur van Stilte, ik spreek. Op 9 december staan deze zes vrouwen op het podium in Antwerpen. Ik kijk alvast enorm uit naar hun verhaal en contacteerde de dames al even over hun meest inspirerende boekentip als ondernemer. Je leest ze hier!
MARISKA KESTELOO – Inspirations
Met haar teambuildings out of the comfortzone en met meerwaarde weet Mariska iedere werknemer opnieuw te motiveren. Als voorzitter bij MPI Belgium brengt ze internationale professionals bij elkaar en geeft ze regelmatig lezingen. Presentaties geven, zijn de rode draad doorheen haar carrière, als creatieve generalist heeft Mariska al heel wat watertjes doorzwommen. Ze toont graag dat vrouwen trots en ambitieus mogen zijn in het bescheiden Vlaanderen. Onder het motto 'Dare to say yes' laat Mariska zien dat ook zij heel wat obstakels heeft moeten nemen in haar loopbaan.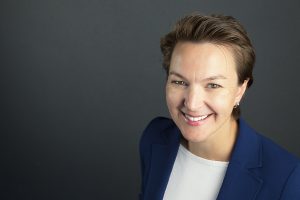 De boekentip van Mariska
"Lezen is altijd een hobby geweest. Naast ontspannende thrillers, fictie en non-fictie lees ik om bij te leren, geïnspireerd te worden en op de hoogte te blijven van de laatste trends en ontwikkelingen. Ik ben geboeid door vele onderwerpen en daardoor vaak in meerdere boeken tegelijkertijd bezig. Daarom kies ik voor Refuse to choose van Barbara Sher. Tot twee jaar geleden wist ik niet dat het woord 'creatieve generalist' bestond, of zoals Barbara het noemt 'scanner'.
Het was voor mij écht een eye-opener dat mijn brede interesse, mijn flexibiliteit én het simultaan aan verschillende projecten werken unieke eigenschappen zijn.
Het boek leert hoe je hiermee omgaat in de praktijk. Refuse to choose was één en al herkenning en tevens een opluchting dat ik hierin niet alleen sta. Een aanrader als je enorm veel interesses en een constante honger naar informatie hebt en een kick krijgt van het starten van nieuwe projecten."
NISHA VAN WANZEELE – Mimique
Wist je dat de oorsprong van veel ziektes in onze darmen ligt? Nisha geeft wetenschappelijk gezondheidsadvies dat je darmen weer gezond maakt en je kwaaltjes verhelpt. De eigenzinnige Nisha omschrijft zichzelf als topsportcoach van jouw darmen. Met een combinatie van aangepaste voeding en haar eigen lijn van Mimique skincare producten doet Nisha je huid weer stralen en verbetert ze je algemene gezondheid. Ze bereikt baanbrekende resultaten die ze als public speaker graag wil delen.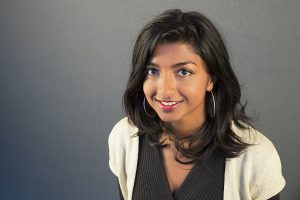 De boekentip van Nisha
"The lean startup heeft me doen inzien dat ik goed bezig was als ondernemer en dat businessplannen weinig betekenis hebben. Je kan niet in de toekomst kijken, je moet in het nu bezig zijn en vooral gewoon doen. Durf je toekomstig product te testen, ook al is het nog niet af. Je kan er veel over nadenken en plannen schrijven, maar in mijn bedrijf heb ik gemerkt dat je pas echt veel leert als je product op de markt is. Dan zie je pas waar de bugs zitten.
Ook ben ik heel erg geboeid door de motivational research van Ernst Dichter. Clotaire Rapaille schreef daarover The culture code.  Zij deden me beseffen dat de beste marketeers begrijpen hoe ons brein, en meer specifiek ons oerbrein werkt.
Marktonderzoeken hebben weinig nut, omdat je dan "rationeel" vraagt aan consumenten wat ze willen. Ze geven dan rationele argumenten terwijl we ons vaak niet bewust zijn van de echte redenen waarom we iets kopen.
Diepte-interviews die polsen naar het onderbewustzijn zijn veel leerrijker voor bedrijven dan marktonderzoeken.
Tot slot geef ik ook nog graag de documentaire The elements of creativity mee, over de essentie van innovatie en creativiteit."
TINA FABRY – Proud Mary
Na meer dan twintig jaar verschillende reclamewatertjes doorzwommen te hebben, besloot Tina 4 jaar geleden haar eigen marketing en communicatiebureau Proud Mary op te richten. De goesting en gedrevenheid om zich voor elke klant, elk merk en elk product de volle honderd procent te geven, had Tina al altijd, maar een eigen zaak is nog nét iets anders. En meteen ken je haar drive: goesting. Ze staat vol goesting in het leven, wil continu bijleren en geeft haar kennis ook graag door.  Tina houdt van de dualiteit in haar job: strategisch advies geven aan ondernemingen én daar een creatieve vertaling voor zoeken. Het gaat om veel meer dan foto's bij een slogan zetten. Het verhaal moet kloppen, moet uniek zijn.
De boekentip van Tina
"Als mama van 3 fantastische zonen, Jef, Juul en Jerom en als harde werker, is reizen mijn uitlaatklep. Dé tijd om te genieten van elkaar, om nieuwe landen te ontdekken. En….om mijn achterstand in lezen in te halen. Ik heb meestal een 8-tal boeken mee die ik vlotjes uitlees. Dit jaar was ik in de ban van Talk like Ted (Carmen Gallo) waarin je tips en voorbeelden krijgt om beter te spreken. Op een heel vlotte manier heb ik heel wat bijgeleerd. Gewapend met fluostiften (sorry) én mijn computer (om meteen op te zoeken waar ze over spreekt) liet ik me inspireren en meeslepen. Ik hou er wel van als een boek me prikkelt om verder te zoeken, filmpjes te bekijken en andere boeken te lezen. Uiteraard diende dit boek ook het traject waar ik aan deelneem.
Ik zie dit dus niet als werken tijdens de vakantie, maar als mezelf verder ontwikkelen. En dat met volle goesting."
SIGAL RABINOVITZ – Sling
Als er een boek zou worden geschreven over Sigal, zou het wel 'high door het leven' heten. Het zou lezen als een aaneenschakeling van wilde avonturen over de landsgrenzen heen. Na een uittocht vanuit Nederland naar Israël, belandde Sigal voor haar studies in België, waar ze zichzelf meermaals heeft moeten heruitvinden. Zelfovertuiging is een begrip dat ze zich al op jonge leeftijd heeft eigen gemaakt. Dit heeft ook haar grenzeloze positieve mindset mee bepaald. Sigal was altijd geboeid door psychologie en de kracht van ons brein. Langzaamaan is ook haar professioneel parcours gewijzigd, van een sales en marketing carrière maakte ze de switch naar life & single coaching. Daarnaast is Sigal haast fulltime single mama van een tweeling en richtte ze Sling op, een positieve lifestyle community voor singles.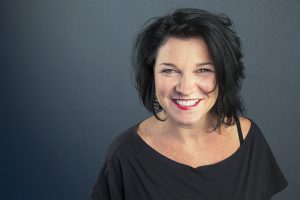 De boekentip van Sigal
"Ik heb Emotionele intelligentie (Daniel Goleman) in 1996 haast in één ruk uitgelezen. Voor mij was en is dit dé bijbel. Als je betere relaties wil met je omgeving en vooral met jezelf, moet je dit boek lezen! Toegegeven, het begin is wat theoretisch, maar eens je daardoor bent, lees je over zoveel herkenbare situaties. We zondigen er ons allemaal aan en hebben vaak niet door hoe we onszelf saboteren. Ik betrapte mezelf erop dat ik met een marker passages begon te accentueren die me een spiegel voorhielden. Dankzij dit boek sta ik proactiever in het leven en ben ik toen met veel moed uit een toxische relatie gestapt. Dit boek hielp me om knopen door te hakken, zowel privé als professioneel. Ik ben tot geweldige nieuwe inzichten gekomen en begon vol enthousiasme aan een meer zelfbewuste en leukere fase in mijn leven.  Goleman opende mijn ogen en heeft me geleerd dat ik weinig vat heb op situaties die ik niet fijn vind, maar dat ik wel vat heb op de manier hoe ik met die situaties omga.
Deze vaardigheden zouden leerstof moeten zijn vanaf de lagere school. Wat zou de toekomst er mooi uitzien als iedereen op de wereld kansen kreeg meer EQ aan te leren. Het goede nieuws is dat je levenslang aan je EQ kan blijven werken…"
PS. Lees hier en hier meer boekentips van ondernemende vrouwen.