Onze ouders leerden er mee lezen, en onze kinderen herontdekken de heerlijke kinderboekjes samen met mama en papa. De Gouden Boekjes deden enkele jaren geleden opnieuw hun intrede in de boekenrekken en verpletterden in mum van tijd enkele verkooprecords. De hartelijke verhalen, vintage prenten en grote namen die aan de boekjes meewerken hebben een enorme aantrekkingskracht op klein en groot.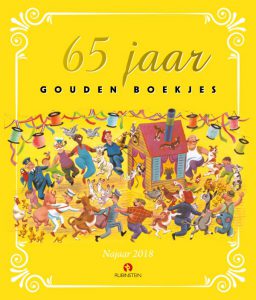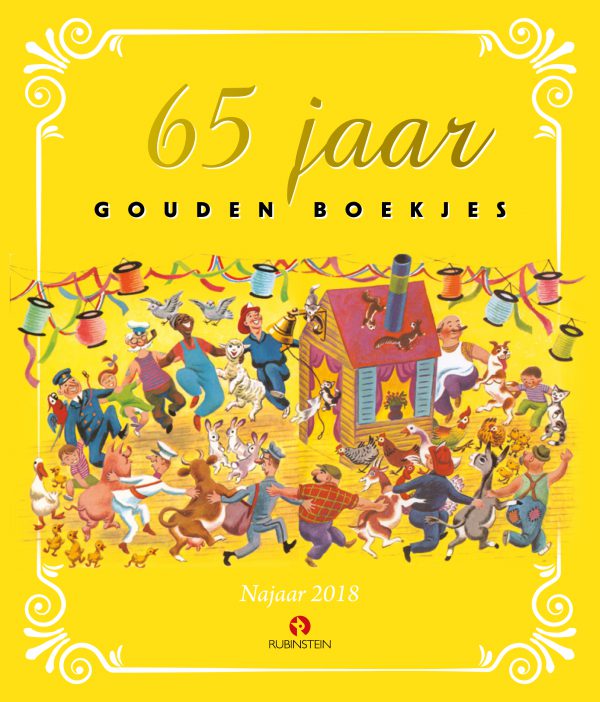 The Little Golden Books verschenen voor het eerst in 1942 in de Verenigde Staten en ontketenden een revolutie. De uitgever wilde kwaliteitsvolle kinderboeken toegankelijk maken voor iedereen. 25 cent kostten ze, en je kon ze bij de kruidenier of supermarkt kopen. Voor het eerst kon elk huishouden zich kleurrijke en mooie kinderboeken veroorloven. Miljoenen kinderen kropen met gouden boekjes op schoot of onder de lakens en leerden lezen met de reeks. In januari 1953 staken de boekjes de grote plas over en waren ze bij ons verkrijgbaar. Bekende namen als Richard Scarry en Fiep Westendorp en titels als De drie beertjes en Pietepaf, het circushondje ontbraken in geen enkele boekenkast.
In 2001 kocht uitgeverij Rubinstein de Gouden Boekjes op en redde het van de ondergang. De originele boekjes worden weer uitgegeven en er is ruimte voor nieuwe samenwerkingen met grote namen uit de boekenwereld. Vorig jaar mochten de boekjes 65 kaarsjes uitblazen. De TIHWR redactie plukt er drie favorieten uit:
Konijntje Kattenkwaad doet het niet express, maar tot slaagt hij er in z'n ontbijt over de hele woonkamer uit te smeren, de televisie loeihard te zetten en per ongeluk op de muur te tekenen in plaats van in zijn kleurboek. Een schattig verhaal vol kattenkwaad en vossenstreken.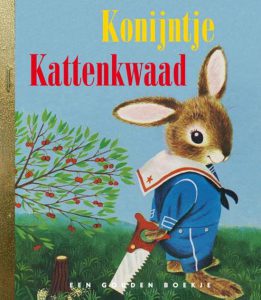 Wat is er leuker voor jongens en meisjes dan Het Gouden Brandweermannenboek? Vijf guituige verhalen over stoere brandweerauto's en straffe helden. Vijf brandweermannetjes, Sam de brandweerkat, Mano de brandweerjongen, Het brandweermannenboek en Spuit Elf gaat naar school zorgen avond na avond voor eindeloos veel (voor)leespret.
Papa Kurt had ze al lang gespot, de gouden traktatieboekjes op de toonbank van Barboek in Leuven. En dus mocht de boekenbaby kleine kinderboekjes uitdelen na elk kraambezoek. Met heerlijke verhalen als Bij Kiki thuis, De gele taxi en Poes Pinkie vertederde Nathan familie en vrienden met zijn lieve snoetje en zijn schattige uitdeelboekjes.
P.s.: kan je helemaal niet genoeg krijgen van de Gouden Boekjes? Haal dan Ik hou zo van… de Gouden Boekjes in huis en lees alles over de geschiedenis van de boekjes in de Lage Landen.
P.p.s: Nog een toppertje? Richard Scarry's Grote Gouden Boek is net uit, en staat boordevol luisterrijke illustraties!