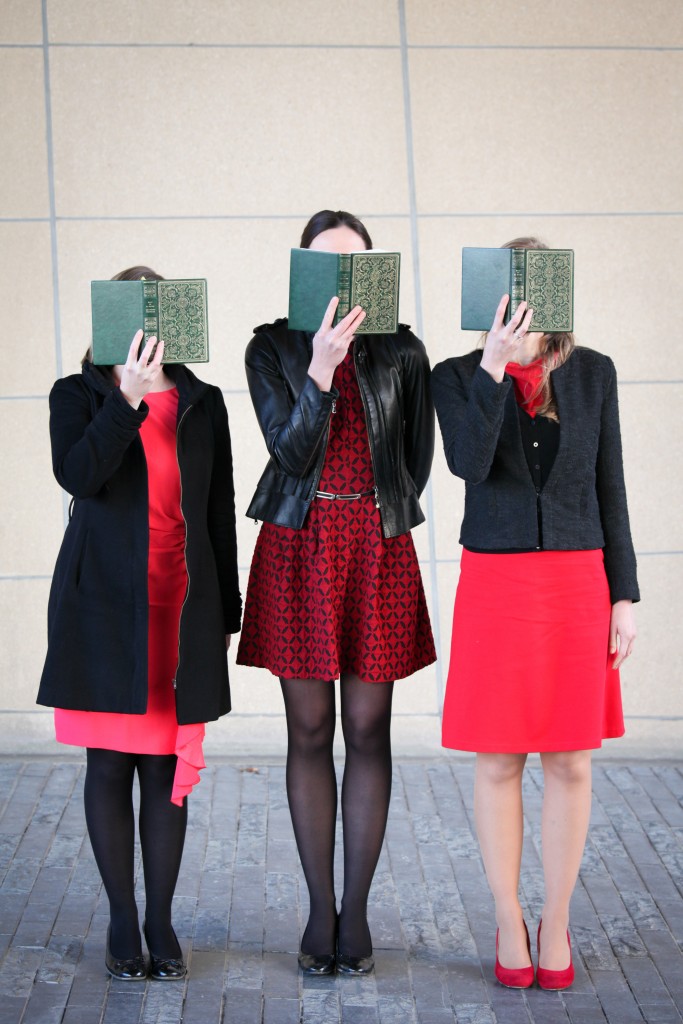 En het is weer bijna…weekend! Tijd voor een portie literaire links.
Who's got the power? Dit is de literaire pikorde 2015.
Waarom krijgen schrijvers eigenlijk maar 10% van de inkomsten uit hun boekenverkoop? Oh, daarom! Gemene uitgevers?
Tien leestips voor kids van 5 tot 15 jaar.
Paul Auster en JM Coetzee schreven elkaar vier jaar lang brieven. Drie keer raden wie van beiden die ondertekende met veel genegenheid en dikke knuffels?
Na de Vlaamse primeur is er alweer een nieuwe blogtour onderweg. Maar liefst zestien literaire bloggers lezen tussen 16 maart en 9 april Wanneer wordt het eindelijk weer zoals het nooit is geweest van Joachim Meyerhoff (48). Deze blogger vond het boek maar zozo, maar bracht me wel op het spoor van een creepy dubbelganger film met Jake Gyllenhaal. Wil ik meteen kijken!
Wat een literair criticus kan lijden: "Ik heb geen zin om als een of ander truffelvarken de weinige waardevolle stukken uit het zelfbeklag en gebabbel op te delven."
E-boeken en de Vlaming, een kwestie van wel lusten maar niet eten.
Wat vraag je iemand die net alles wat ie wou zeggen heeft neergeschreven in een boek? Annelies Beck over het interviewen van schrijvers.
Komende zondag is het wat dat betreft weer mijn beurt. Op het feest der gelijkgestelde zielen Passa Porta mag ik een interview afnemen van Ljoedmila Petroesjevskaja, een 76-jarige extravagante Russische, die onder de Sovjets niet kon publiceren, maar wiens boeken het later tot New York Times Bestseller schopten. Het interview zal doorgaan in het Russisch – alvast een bedankje aan my girl Svetlana die zo aardig is om te komen tolken.
Petroesjevskaja is de koningin van het korte-verhaal-met-de-ijzersterke-en-al-dan-niet-ijskoude-openingszin. Een kleine bloemlezing:
Er was eens een meisje dat graag werd gezien door haar moeder en door niemand anders.
Er was eens een vrouw met een hekel aan haar buurvrouw – een ongehuwde moeder met een jong kind.
Een moeder bracht haar dochter naar een sanatorium voor ziekelijke kinderen en vertrok. Ik was die dochter.
Nu is ze een grote, volwassen, getrouwde vrouw, maar ooit was ze een wees die bij haar grootmoeder woonde, die haar in huis had genomen toen de moeder verdween.
En dus beslisten mijn ouders dat ze iedereen te slim af zouden zijn.
Er was eens een vrouw die zo dik was dat ze niet in een taxi paste, en wanneer ze in de metro wou, nam ze de volle breedte van de roltrap in.
Zei ik al dat Petroesjevskaja excentriek is? Sinds een jaar of vijf wuift 'de grootste levende Russische schrijver' (The New York Times) haar eigen literaire prestaties weg en bouwt ze aan een tweede carrière als… cabaretière. En dat verzinnen we dus niet. Het kostte Passa Porta programmaverantwoordelijke Steven Van Ammel de grootste moeite om Petroesjevskaja in Brussel te strikken voor een lezing in plaats van een muzikaal optreden. De juiste keuze, als je de YouTube filmpjes van een zingende Ljoedmila bekijkt.
In elk geval: ik ben razend benieuwd naar de ontmoeting! Het interview komt op woensdag 22 april op de blog.
Fijn weekend!