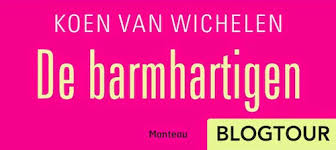 Koen Van Wichelen is de hoofdredacteur van het reismagazine Grande en hij heeft net een nieuwe roman uit, De Barmhartigen. Bovendien klopte Van Wichelen de jongste weken niet één, maar twee keer op de deur van de boekenmeisjes. Puur toeval? Of een verdekte hommage aan de Amerikaanse cultklassieker van James M. Cain uit 1934, The postman always rings twice? Geen idee, maar vandaag openen we de deur van www.thisishowweread.be met een brede zwaai voor Van Wichelen.
Misschien eerst even uitleggen waarom Van Wichelens eerste klop-op-de-deur zonder gevolg bleef… Op 5 januari 2015, de dag waarop de allereerste post op deze boekenblog verscheen, ging op een andere literatuursite de blogtour van De Barmhartigen van start. Tussen 5 en 23 januari gaven negen literaire bloggers hun mening over Koen Van Wichelens tweede roman – hij schreef eerder ook een verhalenbundel. In de Engelstalige wereld is zo'n blogtour inmiddels een ingeburgerde manier om boeken onder de aandacht te brengen. In Vlaanderen was de tour een primeur, die uitgeverij Manteau in de kerstperiode aankondigde met een persbericht.
Dat persbericht rolde gelijktijdig binnen in de mailbox van Eveline, Katrien en ondergetekende. Resultaat: druk mailverkeer en algemene commotie onder de boekenmeisjes. Een blogtour, net nu wij de lancering van www.thisishowweread.be aan het voorbereiden waren… Was dat een kosmisch teken? Moesten we nog snel proberen om mee te doen? Bevestigde dit ons aanvoelen dat bloggen over boeken de toekomst is? Uiteindelijk beantwoordden we de eerste vraag met misschien, de tweede met nee en de derde met ja. En de naam Koen Van Wichelen bleef hangen, dat ook.
Ruim vijf weken later kreeg ik een mailtje van een collega copywriter met wie ik wel eens opdrachten uitwissel. Of ik tijd zou hebben om mee te werken aan een gloednieuw boekenmagazine?  Dan moest ik Koen Van Wichelen dringend contacteren! Knock, knock. Who's there? Again? Om een lang verhaal kort te maken: op 23 februari nam ik in een Gentse loft een dubbelinterview af van Koen Van Wichelen en zijn literaire soulmate Herman Brusselmans. Dat gesprek verschijnt begin mei in Boeken Magazine, het (voorlopig) halfjaarlijkse blad (20.000 ex) dat Van Wichelen dit voorjaar lanceert met steun van de boekensector.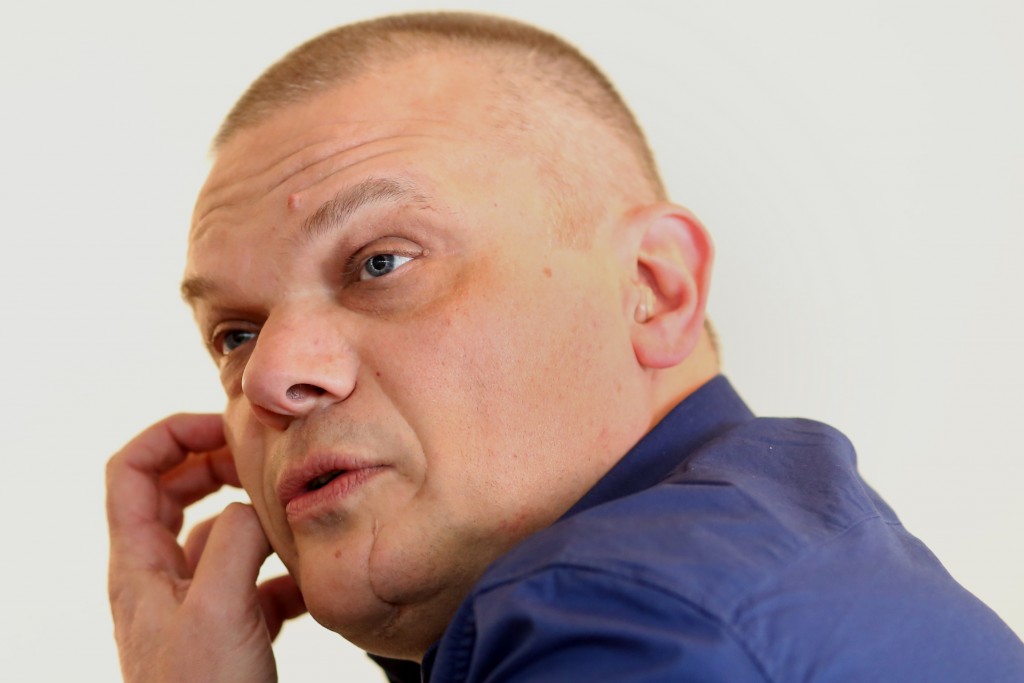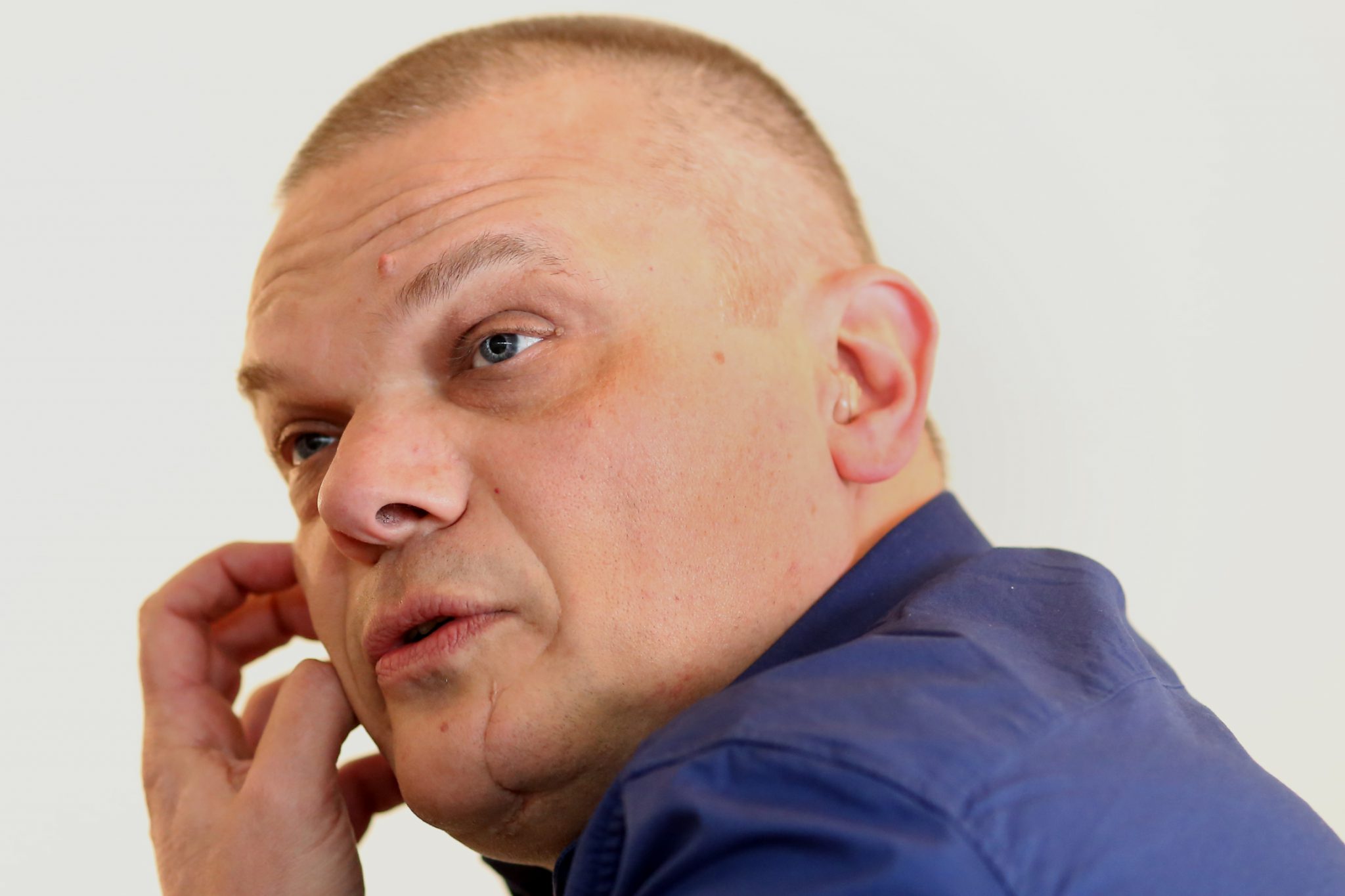 Ik greep onze ontmoeting in Gent aan om Van Wichelen een paar extra vragen te stellen. Over De Barmhartigen, waaraan de schrijver twee jaar lang ultragedisciplineerd werkte tussen tien uur 's avonds en twee uur 's nachts. En over boeken schrijven en bladen maken, duidelijk Koens passies.
Ben je tevreden met het resultaat van de blogtour?
"Ik zal niet flauw doen: ik wil graag dat mijn boek gelezen wordt. Ik zag die blogtour – een idee van mijn uitgeverij – dus meteen zitten. Ik denk niet dat de online aandacht voor een betere verkoop van mijn boek heeft gezorgd. Maar als schrijver vind ik het bijzonder boeiend om negen uiteenlopende reacties op mijn werk te lezen. De Barmhartigen is een roman in twee delen. In het eerste deel vertel ik het verhaal van de gescheiden veertiger David Sores die z'n midlife crisis bezweert door een boek te schrijven, Hij was mijn vader. Eerst kraait geen haan daarnaar, maar door een voorval op een lokale signeersessie en de mediastorm die erop volgt, groeit Sores' boek uit tot bestseller. In het eerste deel van De Barmhartigen zet ik met veel vaart en humor het literaire wereldje een hak – en dat wordt me niet overal in dank afgenomen, merk ik nu. Maar tegelijk zet ik ook de lezer heel sterk op het verkeerde been. Want in het tweede deel verandert de gevoelstemperatuur. Dat deel is de roman van David Sores en daarin komt de dood van Davids vader, het euthanasievraagstuk en de Vlaamse zwijgcultuur ter sprake. Het verbaast me hoe sterk de reacties verschillen. Er zijn lezers die het eerste deel maar niets vinden en het tweede geweldig. En omgekeerd."
Je maakte ook een filmpje over je roman en op je website staat een interview voor lezers met vragen over het autobiografische gehalte van je werk. Moeten schrijvers vandaag ook marketeers zijn?
"We leven in een bestsellercultuur, met heel veel aandacht voor een handjevol titels en weinig tot geen aandacht voor alle andere. Zonder bekende kop moet je als schrijver zelf met je boek zwaaien. Anders weet geen hond dat het is verschenen. Ik experimenteer wat, maar heb de indruk dat tv koning blijft. Toen ik op een regionale zender kwam, leidde dat tot een kleine verkoopspiek bij de lokale boekhandels. Van mijn andere inspanningen kan ik moeilijk het effect inschatten. Ik heb gelukkig mijn gewone job als hoofdredacteur en uitgever – ik ben niet afhankelijk van de verkoop van mijn boek. Maar als je twee jaar lang je ziel uit je lijf schrijft, wil je wel graag dat je boek de lezers krijgt die het verdient. Soms vertellen mensen me dat ze in hun familie gelijkaardige toestanden hebben meegemaakt – het zinloze rekken van iemands lijden, het grote zwijgen… En dat mijn boek bij hen een snaar raakt. Kijk, voor zo'n reacties doe ik het."
In deze tijden van dalende boeken- en tijdschriftenoplages een nieuw Boeken Magazine starten… Moet je daar een beetje gek voor zijn?
"Je zult wel mensen vinden die zeggen dat Koen Van Wichelen gek is (lacht). Maar ik noem mezelf liever een doener. Ik wil niet leuteren, maar dingen aanpakken. En avant la musique! Vooruit met de geit! Ligt de literatuur op z'n gat? Dan ga ik een dik magazine maken met honderd pagina's over boeken. Geen elitair gedoe over literatuur met de grote L – maar een blad over boeken in de brede zin van het woord. Pascale Naessens en Michel Houellebecq mogen erin. Vorig jaar gingen er 150.000 mensen naar de Boekenbeurs. Er is interesse bij een ruim publiek voor boeken, maar uitgevers en schrijvers lopen veel te vaak te zeuren. Daar doe ik niet aan mee."