7 literaire nieuwtjes, roddels of links. Eindelijk weer een aflevering van onze rubriek 'Volgeboekt'.
Schrijver Remco Campert (88) stopt ermee, zo laat zijn familie weten via zijn uitgeverij. "Hij is oud en moe en heeft genoeg geschreven", klinkt het.  Welke schrijver op leeftijd mag – wat jou betreft – op dit bericht reageren met #MeToo? (Echt, bompa!)
7336 euro. Zoveel werd via crowdfunding opgehaald om de beste Nederlandstalige korteverhalenbundel te bekronen in 2018. Winnares van de Biesheuvelprijs is Annelies Verbeke met 'Halleluja'. Gek systeem wel, zo'n prijs met een variabel bedrag. De winnaar van 2017, Maarten 't Hart kreeg 'maar' 5105,7 euro. Vraag daarbij: wie doneert in godsnaam een bedrag dat eindigt op 70 cent?
Soms denk ik – op z'n Remco – "Het is laat, ik ben moe en ik heb genoeg geschreven." En dan kijk ik al eens graag naar een boekverfilming. Liesbeth geeft vijf goede tips – Bekijk Nocturnal Animals!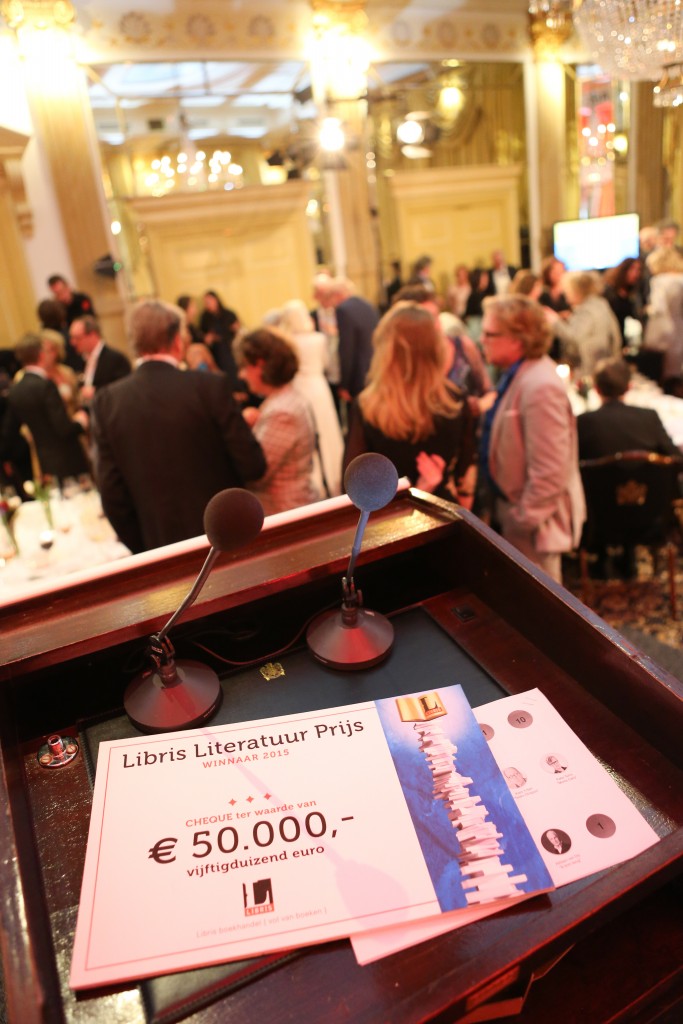 Geen enkele Vlaming genomineerd voor de Libris Literatuurprijs 2018… Tja, dat kan gebeuren? Wat ik erger vind: op de longlist van 18 schrijvers was Koen Peeters al le seul Flamand… En dat is toch verdacht?
Omdat ik een meisjesmama ben: 18 kinder- of jeugdboeken met een vrouwelijke heldin… En dan zijn ze Ronja De Roversdochter (Astrid Lindgren) nog vergeten!
Door superenthousiaste recensies als deze had ik er meer van verwacht. Toch ben ik blij dat ik het boek (welk?) heb gelezen. Wat maar weer bewijst wat Kathy Mathys recent tegen Katrien zei: "Er zijn goede driesterrenboeken."
Vorige week naar de Nineties Top 500 op Q-music geluisterd en boos geroepen: 'Wat, Born Slippy staat op 74? Kon dat echt geen 50 plaatsen hoger?' Knoeiers – die song is beter dan de film en die is beter dan het boek?!