Volgeboekt! #boostyourpositivity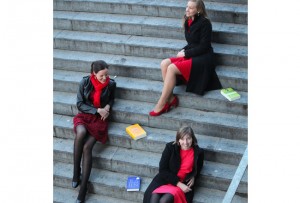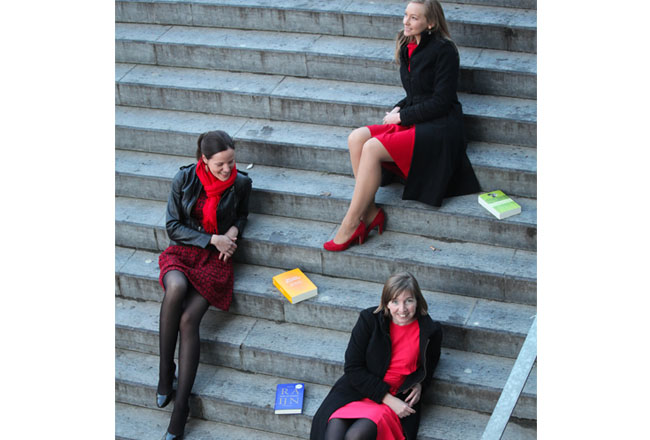 Wij nemen deze maand deel aan de bloggers challenge #boostyourpositivity. De bedoeling is om al bloggend een flinke dosis positiviteit te sharen. Deze week was het thema inner and self.
Na een drukke verhuisweek op het werk kan ik wel wat zenmomentjes voor mezelf gebruiken.
Vanavond kook ik voor vriendinnen alvast een gezond dessertje uit Puur eten van Pascale Naessens… om het hoofdgerecht van Jeroen Meus te compenseren.
Morgenvroeg neem ik deel aan een yogaworkshop van Goedele Leyssen, auteur van het lifestyle boek Boost boordevol tips voor een gezonder, relaxter en energieker leven. Ter voorbereiding heb ik afgelopen week flink ontbeten met havermout en gojibessen en slurp ik nu van een verse gemberthee. Benieuwd? Donderdag lees je hier het verslag.
Boeken horen voor mij d'office bij het weekend want lezen is de ultieme ontspanning. Uit onderzoek blijkt nu ook dat boeken je empathie en je inlevingsvermogen vergroten.
Wij zorgden afgelopen maandag alvast voor meer literatuur in de wereld dankzij onze zwerfboekenactie. 14 februari kan je zelf meedoen want dan is het International Book Giving Day. Geef een boek aan een vriend of schenk een multicultureel boekenpakket aan een kleurrijke school.
Wil je zelf met boeken meer positivisme in de wereld brengen, sluit je dan aan bij het Lezerscollectief, wordt leesbegeleider en richt een laagdrempelige leesgroep op.
Nood aan een uurtje ongestoord lezen? Word lid van de eerste slow reading club in Vlaanderen in – hoe kan het ook anders – het Limburgse Hasselt! Misschien kom ik binnenkort wel meelezen. Wat ik trouwens ook wel eens wil proberen, is overnachten in een boekenwinkel.
Voor de ultieme me-time staat deze leesplank voor in bad op mijn verlanglijst met daarop dit boek met brieven van wereldsterren aan hun zestienjarige zelf.
En wordt de druk te veel en zie je het allemaal even niet meer zitten. Bedenk dan dat Iman Humaydan pas debuteerde op haar veertigste en dat Harper Lee (To kill a Mockingbird) op haar achtentachtigste nummer twee publiceert.