Toast Literair: kunst voor das Reich
En, welke Toast Literair kon u gisteren bekoren? Thisishowweread was present voor de afspraak met Davidsfonds Laken en Geert Sels, journalist voor De Standaard. Hij won in 2014 De Loep voor onderzoeksjournalistiek voor zijn reeks over naziroofkunst en deelde gisteren enkele van de vele zaken die hij onderzocht en uitspitte. Sels vertelt boeiend, met passie en een uitzonderlijke kennis van zaken. Het Davidsfonds Laken zorgde voor een warme ontvangst, en een receptie achteraf om nog wat na te babbelen. Leest u maar even mee:
Hitler droomde van een allesomvattend Führermuseum in Linz. Maar ook nummer twee van het Reich, Hermann Göring, was een kunstfanaat die plannen had om kunst naar het hart van Nazi-Duitsland te brengen en een museum op te richten in Carinhall. Hiervoor hadden ze meesterwerken nodig, en die haalden ze binnen naarmate hun expansie- en uitroeiingsdrang groeide.
De nazi's stalen kunst van de joden of uit bezette gebieden en kochten voor astronomische bedragen kunst aan. Aangekochte kunst werd vergaard op veilingen, waarvoor ze specialisten aanstelden. Roofkunst werd 'geconfiskeerd' bij het leeghalen van huizen van gedeporteerden naar de concentratiekampen.
Ze hadden een voorkeur voor klassieke meesters als Rembrandt, Cranach en Vermeer. De 'Entartete kunst', werken uit expressionistische en modernere stromingen, interesseerde de nazi's minder en werd niet in musea tentoongesteld, maar verkocht aan het buitenland om de oorlogskas te spijzen met buitenlandse deviezen. Ideologisch gezien was er, naast de klassiekers, een voorkeur voor representaties van bucolische landschappen, arbeiders en gezinnen.
In 1939, toen de oorlogsdreiging toenam, brachten veel vooruitziende en prominente Belgen hun kunstcollectie onder bij musea, waar de werken veilig zouden zijn. Toch verdwenen heel wat schilderijen uit de kelder van de musea, via veilingen, richting nazi-Duitsland.
Alle opgekochte en geroofde kunst werd ondergebracht en verzameld in het Jeu de Paume in Parijs. Vandaar reisden heel wat werken af richtingen Beieren, in Altaussee. Daar werden de mooiste werken ondergebracht in oude mijntunnels om hen te beschermen voor het oog en voor de bommen van de geallieerden.
De geallieerden belastten bij de bevrijding specifieke eenheden met het opsporen van geroofde kunst. Zo haalden ze het Lam Gods terug naar België. Toch zijn tot op de dag van vandaag nog heel wat werken spoorloos. Geert Sels helpt nabestaanden bij het zoeken naar geroofde kunst. Al te vaak duiken deze werken op op veilingen. Nog steeds is er een 'markt' voor nazi kunst.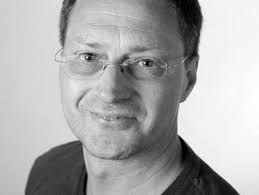 Ook wil hij musea bewust maken van de geschiedenis van hun schilderijen. Sommige werken kwamen na de oorlog terug en werden niet opgeeist door de eigenaar of werden enkele (soms tientallen) jaren later geschonken aan het museum, waarbij de herkomst dubieus is. Daarom de warme oproep van Sels om zich te verdiepen in de oorsprong van werken en te controloren of er al dan niet sprake is van roofkunst.
Verder lezen? Deze boeken zwier ik alvast op de to read lijst. En ik denk eraan een stuk van het plafond van de woonkamer uit te breken, dan passen ze er net tussen:
The Monuments Men van Bret Witter en Robert M. Edsel
The Rape of Europa van Lynn H. Nicholas
The Venus Fixers van Ilaria Dagnini Brey
The Lost Museum van Hector Feliciano
Verder kijken? Dat kan ook, met de film The Monuments Man:
Verder snuffelen? De Nederlandse website herkomstgezocht.nl is gespecialiseerd in de zoektocht naar de herkomst van kunst dat teruggekomen is, maar waarvan de eigenaars onbekend zijn. Bij elk werk staat de (gekende) geschiedenis vermeld.
Interesse in andere activiteiten van Davidsfonds Laken? Kijk dan eens hier.
Met dank aan Geert Sels voor de boeiende lezing en Davidsfonds Laken voor de fijne organisatie.