Miniserie: de zeven boeken van sociaal incapabele Michiel
Zeven weken lang… de zeven boeken van. Voor Elle België mag ik elke maand een boekenminnend persoon aan de tand voelen over zijn of haar zeven favoriete boeken. Omdat de gesprekken zo leuk zijn, en de boekentips zo verrassend en fijn, deel ik ze zeven weken lang met jullie.
Deze week verteld Sociaal Incapabele Michiel alles over zijn zeven favoriete boeken. Dat ging zo:
– ring… ring… ring…
– Allo?
– Goedemiddag Michiel, u spreekt met Eveline, we bellen voor de zev…
– Gefopt! Eigelek ben ik er niet, want ik heb het druk. Ik moet mijn digicorder nog programmeren, die griet oppikken met een seutenboek en de nieuwe strip van FC de Kampioenen uitlezen. Na de biep! Salu!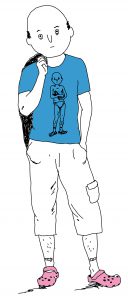 En dan had hij het nog niet gehad over zijn boek, 'Michiel, autobiografie van een volksheld', een ode aan zijn eigen fantastische zelve. Met luisterknoppen. Gelukkig kregen we de man even later wel aan de lijn en loodste hij ons door zijn boekenkast.
Handleiding DC-AD2200 HD Digicorder
Ik heb al veel handleidingen verslonden in mijn leven maar het vervolg op installatiehandleiding DC-AD2100 HD Digicorder is echt mijn favoriet. Het is een boek zonder personages maar daarom niet minder boeiend. Het verhaal is enorm voorspelbaar maar dat vind ik juist goed. Ik kan namelijk echt niet goed tegen spanning, ik krijg daar stress van.
Autobiografie van een volksheld, Tom Borremans
Dit is echt het allerbeste boek ter wereld en dat zeg ik niet zomaar. Vooral het stuk over mijn fiscale fase, waarin ik als peuter een meer dan sterke bewondering had voor de Belgische fiscaliteit en Paul Dhooge in het bijzonder is echt heel super. Het is trouwens een boek met luisterknoppen. Ik zou willen vragen aan iedereen om wel eerst uw strontvingers te wassen voor dat ge aan mijn boek komt. Mercikes.
Misdaad en Straf van Dostijefski
Wanneer ik naar buiten ga neem ik altijd een dikke knoefter van een boek mee want 
dat kan helpen om grietjes te versieren. Tot nu toe nog geen succes gehad maar ik geloof erin. De laatste week probeer ik met Misdaad en Straf van Dostijefski ofzoiet en echt waar ik zwans ni er was 1 meisje en die keek naar mij.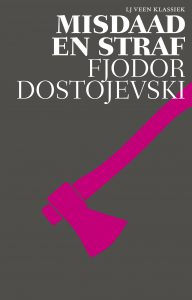 Supermarkske slaat terug, FC De Kampioenen
Markske krijgt nog vaak opwellingen tot Supermarkske maar volgens de dokters is hij kerngezond. Het baat dus niet om iets speciaals te doen, gewoon afwachten zeggen ze. Ondertussen ontsnappen 2 gevangenen uit de gevangenis van DDT die eigenlijk zelf te dom is om ook te ontsnappen haha. Bij Pol en Doortje zit de relatie op een zeer laag pitje en Doortje wil liefst van al scheiden. Ik vind Doortje wel knap. Later worden Boma, Markske en Bieke ontvoerd. Uiteindelijk blijkt alles gewoon een misverstand. Haha.
Beginnen met roken, Werner Verdonck
Ik denk eraan om te beginnen met roken want das wel graaf eigelijk. Dit boek is een ideaal middel om u te begeleiden in de eerste stappen. Tegenwoordig bestaan er goeie middelen zoals de E- sigaret om de overstap naar een echte sigaret soepel te laten verlopen.
The People Spotters Guide VOL 1. Een veldboek voor mensen, Sven Van Den Eynde & Tom Borremans
Dit boek, dat verschijnt op 17 maart, is een soort van vogelgids maar dan voor mensen. Er worden een stuk of 50 types mensen in beschreven waaronder de kontkrabber, de mens met sokken in Crocs, de man met kat aan leiband, veiligheidsmannen die er niet sterk uitzien en veel meer. Het zit vol interessante weetjes. Wistge bijvoorbeeld dat vrouwen verkiezen om hun kont te krabben binnen de broek? Er wordt hen dan ook aangeraden verplicht de handen te wassen na elke krabbeurt. Naar alle waarschijnlijkheid is dit de reden waarom vrouwen bij ons worden begroet met een kus op de wang in plaats van een handdruk. Dit boek heeft echt mijn ogen geopend.
Mein Kampfke, Hans Von Strubingen
Mein Kampfke dateert van 1956 maar het is in mijn ogen echt onmisbaar voor elk liefhebber van kampkes bouwen. Hans was echt de beste kampkes bouwer ter wereld. Die kan van bijna alles gezellige kampkes bouwen zelfs van appelsienschillen echt zot. Ge hebt eigelijk 2 onderverdelingen; kampkes binnenshuis en kampkes buitenshuis. Hier bestaan natuurlijk nog variaties in. Zo kuntge in een buitenshuis kampke natuurlijk ook weer een binnenshuis kampke bouwen. De mogelijkheden zijn echt oneindeloos.