Zeven weken lang… de zeven boeken van. Voor Elle België mag ik elke maand een boekenminnend persoon aan de tand voelen over zijn of haar zeven favoriete boeken. Omdat de gesprekken zo leuk zijn, en de boekentips zo verrassend en fijn, deel ik ze zeven weken lang met jullie.
Deze week verteld Maartje Wortel, auteur, alles over haar zeven favoriete boeken.
Maartje Wortel wordt één van de grootste literaire talenten van deze generatie genoemd. Ze won de BNG Literatuurprijs voor haar roman IJstijd en oogstte lovende kritieken voor haar debuutroman Half mens en verhalenbundel Er moet iets gebeuren. Haar nieuwste boek, Goudvissen en beton, werd geïllustreerd door Janine Hendriks. 'Ik werk momenteel erg traag. Ik werk hard, schrijf veel maar gooi ongeveer alles weg. Ik heb de juiste toon nog niet gevonden.'
Maartje is een veellezer, ze jaagt er twee tot drie boeken per week door. 'Ik lees vooral proza en poëzie, soms toneel of een autobiografie, af en toe een biologieboek. Ik hou ervan als er continu een beroep wordt gedaan op mijn verbeelding en intellect. En daar lenen proza, en vooral poëzie zich wat mij betreft het best voor. Kookboeken of zelfhulpboeken laat ik links liggen.' Momenteel liggen Klont van Maxim Februari, Parttime Astronaut van Renée van Marissing en de biografie van Jan Wolkers op haar nachtkastje.
De ontdekking van de wereld, Clarice Lispector
Ik ben een beetje verliefd op Clarice Lispector. Ik begon haar te lezen en ik had, hoe pathetisch het ook mag klinken, het gevoel dat ik er een nieuwe vriendin, of zelfs een grote liefde bij had. Dit boek bevat kronieken die Lispector schreef voor de krant. Ze verheft het alledaagse tot iets mystieks. Het lezen van dit boek is een mystieke ervaring. Lispector zegt overigens zelf: "Ik ben zo mysterieus dat ik mezelf niet begrijp." En toch is haar taal zeer duidelijk en helder. Ontstellend knap!
Autumn, Ali Smith
 Ali Smith schreef met Autumn een boek dat de herfst ademt: rijk, nostalgisch, onvoorspelbaar, veranderlijk, met het mooiste licht en de prachtigste kleuren. Het boek laat zich niet beschrijven, waardoor het mijn sympathie heeft, net als een mens die zich niet laat beschrijven.
Alle verhalen, Anton Tjechov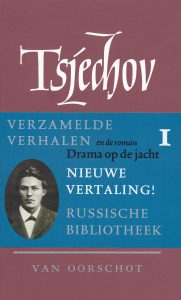 Als ik één boek mee zou nemen naar een onbewoond eiland zijn het de korte verhalen van Anton Tjechov. Een grootmeester, de Bach onder de literatuur. Met deze verhalen kun je een leven lang vooruit omdat Tjsechov nooit een (moreel) oordeel velt over zijn personages en toch de menselijke geest en alle paradoxen die daarbij komen kijken briljant vertolkt. Zo word je als lezer keer op keer gedwongen om je oordeel bij te stellen en goed om je heen te kijken. Niet alleen goede literatuur, maar een leermeester voor het leven.
Een roos van vlees, Jan Wolkers
Mijn liefde voor literatuur begon met Jan Wolkers. Ik ken geen enkele schrijver die zo samenvalt met zijn werk, zo schaamteloos is en zo oprecht. Een roos van vlees gaat over het verlies van zijn tweejarige dochtertje. Werkelijk een hartverscheurend goed boek.
De schilder en zijn model, Patricia de Martelaere
Hier kan ik kort over zijn: zoals Patricia de Martelaere schreef en dacht is hoe ik wens dat ik zelf kon schrijven en denken. Scherp, slim, grappig, soeverein, invoelend en tegenstrijdig. Een boek over de mogelijkheid en onmogelijkheid van de liefde.
Verzamelde gedichten, Wislawa Szymborska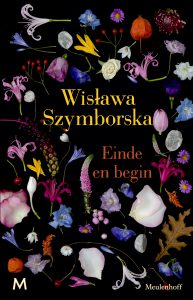 Ik laat een fragment uit één van haar gedichten spreken, om te voelen hoe aangrijpend Szymborska schrijft:
Laten we ons zolang in deze remise gasten voelen/bijzonder en onderscheiden/laten we dansen op de maat van de lokale band/en laten we maar denken/dat dit het feest der feesten is./Wat anderen vinden, weet ik niet -/maar voor mijn geluk en ongeluk is dit ruimschoots voldoende:/een boerengat, lichtjaren weg/van de sterren die welterusten zeggen/en nietsbetekendend/knipogen.
Het tegenovergestelde van een mens, Lieke Marsman
Lieke Marsman is wat mij betreft een van de grootste schrijvers van Nederland. Dit boek is een mix van essays, poezië, proza en notities rond het klimaatprobleem. Lieke Marsman heeft écht iets te vertellen en doet dit op geheel eigen wijze.