Literaire links voor het weekend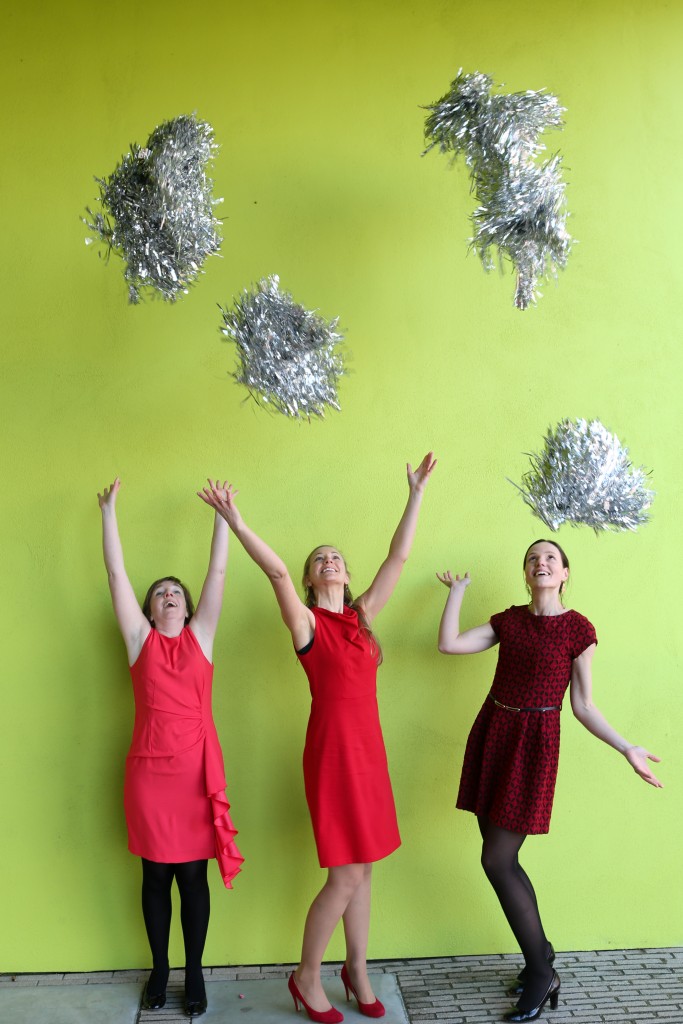 Op zondag zakken Katrien en ik af naar Bar Bidon in Gent, voor de afsluitende brunch van de #boostyourpositivity blogchallenge. Een paar collega deelnemers hebben al leuke reacties achtergelaten op deze site (merci dames!), dus dat wordt zeker gezellig. Eveline geeft verstek, want zij maakt dit weekend de laatste afspraken met de maître van haar trouwzaal.
Awtsj! www.thisishowweread.be stuurt dus geen vertegenwoordiging naar Mind the Book, de internationale meeting of minds tussen lezers en schrijvers die dit weekend doorgaat in de Antwerpse Singel! Shame on us. En volgend jaar beter. Ook op het Passa Porta festival (volledig programma online) van 26 tot 29 maart tekenen we present.
Van 'brieven aan mijn zestienjarige zelf' heb ik na de blogchallenge wel even genoeg. Maar deze brief van een Lettergek aan z'n dochter van negen blijft mooi. En ook deze zelfverklaarde 'taalverbeteraar' beschrijft een grappig vader-dochter moment.
Graag een dagelijks literair weetje? Check de online dagkalender van de wereldliteratuur. Zo werd Khaled Hosseini deze week vijftig (4 maart), hebben Multatuli en Tom Wolfe dezelfde verjaardag (2 maart) en is Henry James alweer 99 jaar dood (28 februari).
Eergisteren polste ik bij Koen Van Wichelen of schrijvers vandaag de dag ook marketeers moeten zijn. In 2013 zocht deze scriptie al naar het 'competentieprofiel van de professionele romanschrijver'.
Video killed the radiostar. Maar auteurs proberen hun voordeel te doen met YouTube. De boektrailer anno 2015: hot or not?
Geen idee of het aan de trailer hierboven lag, maar De zes levens van Sophie van Sarah Meuleman (Lebowski) wordt op 30 maart besproken op Een Perfecte Dag voor Literatuur, de leesclub voor bloggers met een literaire smaak. Wij doen mee!
Lang leve YouTube dus? Ik vond het na mijn post over Marguerite Duras alleszins leuk om snel een stukje uit de verfilming van The Lover te bekijken.
Oude Chinees verleidt jong meisje. Als je vindt dat die korte samenvatting van The Lover suckt, bekijk dan even deze lijst van ultraslechte boeksynopsissen.
Het belang van literatuur… Daar kun je wel wat boompjes over opzetten. Deze eindredacteurs schreef er een essay over en The School of Life goot hun argumenten zelfs in een filmpje.
'De honger om te lezen drijft me altijd naar het zoeken van interessante boeken. Vreemd genoeg gebeurt het vaak door naar de radio te luisteren.' – staat in bovenvermeld essay. Vreemd? Niet volgens Katriens onderzoek van gisteren…
Fijn weekend iedereen en tot maandag!
En… als jullie wel naar Mind the Book gaan, laat ons dan zeker weten hoe het was!