Klaar voor een zomer vol rillingen?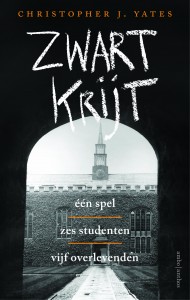 Tijdens de zomermaanden bezorgen we u graag wat rillingen, koelbloedigheid en ijskoude literatuur bij uw cocktail aan het strand. Hier ons (afin, mijn, maar ik scheer Barbara en Katrien even over dezelfde thriller-kam) lijstje met topthrillers voor de zomer van 2015.
1. Zwart Krijt, Christopher J. Yates, Ambo-Anthos, augustus 2015
Zes eerstejaars spelen op de campus van de universiteit van Oxford een onschuldig spel met grappige opdrachten en de nodige humor. Maar al snel wordt het spel wreder, de uitdagingen moeilijker en het spel echt. De verliezers betalen een te hoge prijs. Veertien jaar later ontmoeten de overgebleven spelers elkaar weer voor de laatste, beslissende ronde.
Yates studeerde aan de universiteit van Oxford en werkte jarenlang als puzzelredacteur. In zijn debuut schrijft hij het ultieme spel bij elkaar.
2. De eerlijke vinder, Stephen King, Luitingh-Sijthoff, juni 2015
Een bloedstollend verhaal over een verontwaardigde lezer die de schrijver van een serie boeken vermoordt omdat hij niet tevreden is over de afloop. De lezer steelt geld en aantekenboekjes met ongepubliceerd materiaal, die bij Pete, een jongen die niks met de hele zaak te maken heeft, terecht komen.
Wij zijn uiteraard niet verantwoordelijk voor de afloop van het verhaal en willen onze lezers niet op ideeën brengen, maar deze Stephen King mag u niet missen.
3. Witte raaf, Bram Dehouck, De Geus, Najaar 2015
Nick Farkas heeft twee gezichten. Zijn werkgevers zien een mooi cv, financiële successen en één en al charme. Zijn collega's kennen Nick vooral als manipulatief en een regelrechte leugenaar. Als Nick een nieuwe job krijgt, heeft hij het moeilijk om zijn twee persoonlijkheden niet met elkaar te laten botsen. Of hoe een man ook kan bitchen. Thriller-expert Bram Dehouck won al twee maal een gouden strop en de publieksprijs van de Hercule Poirot prijs… Wij voorspellen dat het niet de laatste prijs is die hij wegkaapt.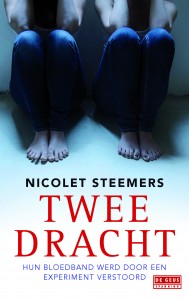 3. Tweedracht, Nicolet Steemers, De Geus, juni 2015
Tweelingzussen Lucy en Daniëlle zijn totaal verschillend: Lucy heeft een succesvolle carrière als cabaretière, Daniëlle is drugsverslaafde. Beiden worden verdachten als de psycholoog waarvoor ze vroeger proefpersoon waren dood wordt teruggevonden. Tweedracht stelt de vraag hoe ver zusterliefde reikt, wat de gevolgen zijn van psychologische tests en of vrije wil überhaupt bestaat.
4. Stille nacht, Sandrine Jolie, Uitgeverij Marmer, juni 2015
Een moordenaar gebruikt een datingsite om slachtoffers te lokken. Voor de politie is hij echter onvindbaar. Politieagent Sanne schrijft zich dus in op de datingsite om de moordenaar te strikken. Wat volgt is een reeks spannende afspraakjes: achter elke leuke man schuilt een potentiële moordenaar en bij elk romantisch dinertje vraagt ze zich af of ze er levend uit komt.
Sandrine Jolie is de auteur van de G-serie, een reeks thrillers die erotiek hoog in het vaandel draagt.
5. Voldaan, Jos Perrieux, Uitgeverij Vrijdag, mei 2015
Stel, je gaat op restaurant en als je wil afrekenen, blijkt de rekening al voldaan. Bij de parkeergarage krijg je het ticketje terug zonder ervoor te hoeven betalen en bij thuiskomst open je een brief van de bank die zegt dat je premie voor je verzekering wordt teruggestort. In Voldaan staat Bella Heim voor een dillemma: uitzoeken wat er aan de hand is of genieten van onverwacht geluk? En is het wel geluk dat hem toelacht?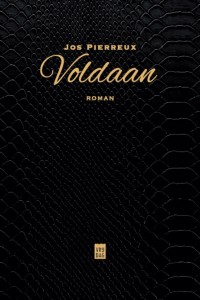 Ijskoude thrillers voor bloedhete dagen… Klaar voor een zomer vol rillingen?