Zestien jaar geleden schreef ik een thesis over het Don Juan-motief in de hedendaagse literatuur. Het nieuwe millennium was net begonnen en in de romans van die tijd werd de legendarische verleider afgeschilderd als een slachtoffer, het gevolg van een slechte hechting. Deze maand speelt Mozarts Don Giovanni in De Munt. Benieuwd wat #MeToo met deze rokkenjager heeft gedaan? Ik ging kijken.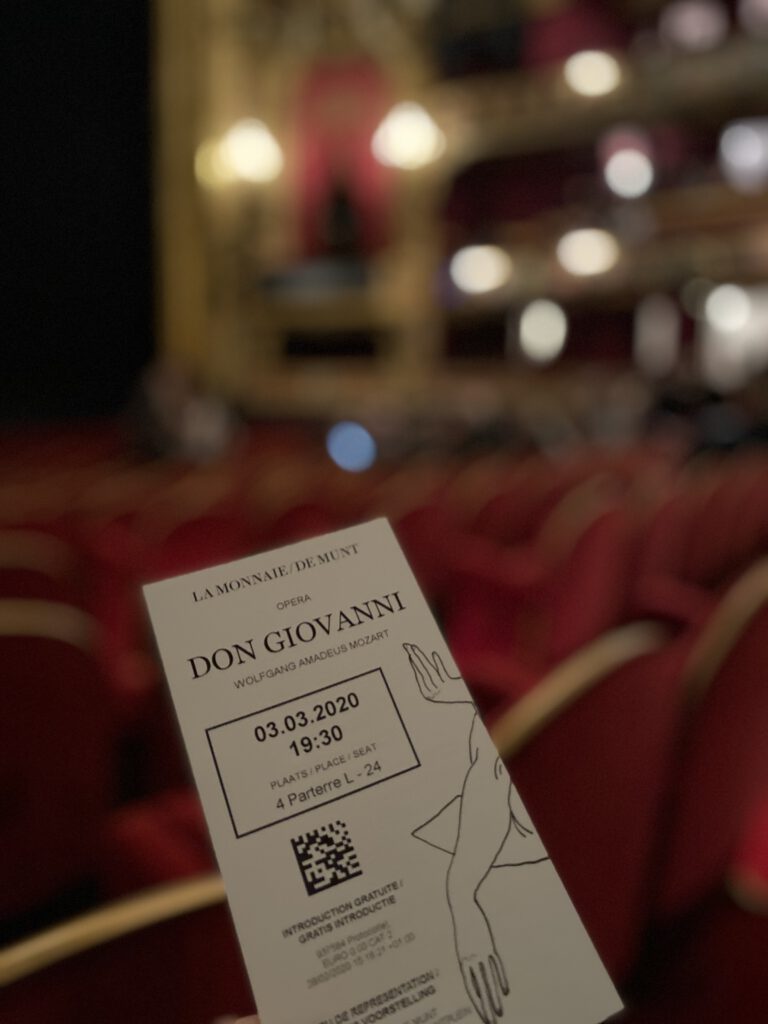 Deze Don Giovanni-opvoering past in een trilogie. De Munt koos ervoor om de drie opera's van Mozart waarvoor Da Ponte het libretto schreef met elkaar te verbinden. In werkelijkheid zijn Le Nozze di Figaro, Cosi fan tutti en Don Giovanni echter op zichzelf staande verhalen, in De Munt spelen ze zich af op dezelfde dag én op dezelfde plek. Naast mij zit een koppel dat de ganse trilogie op een week heeft gezien. Vanavond sluiten ze het drieluik af. Dat kan, want De Munt heeft er immers voor gekozen om een maand lang de drie opera's afwisselend uit te voeren. Het basisdecor – een hedendaags appartementsgebouw – is iedere keer hetzelfde, maar de bewoners wisselen elkaar af. Toch duiken er vanavond ook af en toe personages uit de twee andere opera's op. Verwarrend? Niet echt, want elk van de opera's heeft een kleurcode gekregen. Als één van de ruimtes van het appartementsblok niet langer rood, maar geel of blauw kleurt, weet je dat er wordt afgeweken van het origineel.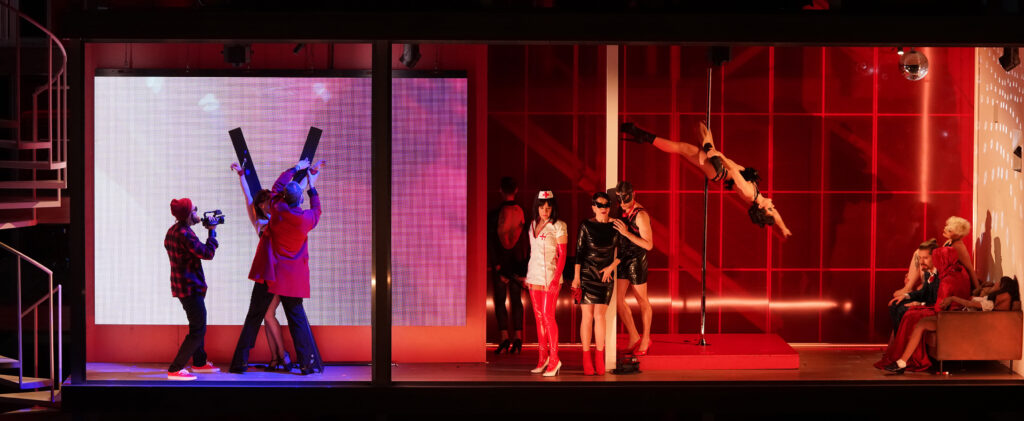 Waar het koppel naast mij nog fris en enthousiast oogt, fluisteren de dames op leeftijd achter mij dat ze voorbereid zijn op het ergste. Wat ze daarmee bedoelen? Het zou nogal gewaagd zijn. En ja, ze hebben gelijk. Elvira en Anna dragen in deze uitvoering geen ruisende, lange rokken, maar netkousen en naaldhakken. Er wordt al eens van geslacht verwisseld, aan bondage gedaan of rond een paal gedanst en de interpretatie van de hedendaagse samenleving is … euh … hedendaags. Zerlina draagt een hoofddoek, Leporello heeft een hipster baard en muts, Masetto een manbun en Anna kleedt zich nu eens sexy dan weer androgyn. In deze omgeving is Don Juan geen duivelse held of slachtoffer, maar een slechtziende zieligaard die regelmatig wordt beschimpt door een koor van #MeToo-activisten. Of dat werkt voor het verhaal? Jazeker, al zal ik later in de week nog compleet weggeblazen worden door het #MeToo-stuk van Theater Zuidpool: De aanzegster, met een ronduit fantastisch acterende Sofie Decleir in de rol van Asia Argento, Weinsteins eerste aanklaagster. Waar #MeToo in Don Giovanni toch vooral een decor is dat je het verhaal van de opera door een andere bril laat bekijken, zorgt de bijtende tekst van Ilja Leonard Pfeijffer in De aanzegster echt voor nieuwe inzichten.
Muzikaal-expressief is het drie uur genieten. Toegegeven, dat is niet moeilijk. Ik ken deze opera van A tot Z. Ik weet wanneer Zerlina tijdens La ci darem la mano zal bezwijken of hoeveel liefjes Don Giovanni volgens de telling van Leporello in Spanje heeft gehad (mille e tre). Maar de uitvoering is ook gewoon af. Zelf ben ik het meest overtuigd door de warme bas van Leporello en de veelzijdigheid van Donna Anna, maar ook de afwisselend twijfelende en razende Donna Elvira maakt indruk. Wetende dat elke zanger ook een rol heeft in de andere opera's, is dit meer dan een topprestatie. In de trein naar huis zet ik alvast een reminder voor 2036. Ik ben nu al benieuwd hoe er over zestien jaar naar Don Giovanni zal worden gekeken.