Achtung! Nieuwe wedstrijd op komst!
Onze columnwedstrijd van afgelopen zomer bracht bij heel wat deelnemers iets teweeg. En als scherpe pennen de smaak van het schrijven eenmaal te pakken hebben, weten wij wel beter dan hun bijdragen te weigeren! Na het hilarische avontuur van boekenvent Kurt Van Gasse (die een romanpresentatie bijwoonde) en het bijzondere reisrelaas van Lies Gallez (die op schrijfverblijf ging in Ijsland) lezen jullie vandaag – in briefvorm – hoe columnwedstrijd winnares Hilde Devoghel een boek van Sandro Veronesi recenseert.  Zeg niet dat we niet open staan voor gastbijdragen…
Zin om ook zelf nog eens in de pen te kruipen? Houd onze blog dan zeker in de gaten…want…
Deze winter organiseert This Is How We Read  een recensiewedstrijd.
Meer details volgen, maar dat de prijs vijf boeken en een knuffelzacht, customized leesdeken is – dat kunnen we al verklappen. Maar nu Hilde dus. Over Sandro Veronesi. (Yep, trouwe lezers – ook Katrien verdiepte zich al eens in dit boek…)
Beste Katrien,
Met deze zin uit je blogpost 'Italië in boeken' won je meteen mijn hart: 'Eén van mijn lievelingsboeken aller tijden is Kalme chaos van Sandro Veronesi. Binnenkort verschijnt het vervolg, Zeldzame aarden. Ik hou jullie op de hoogte.'
Mag ik zo vrij zijn om je mijn impressies over Zeldzame aarden ,als ware Veronesi-fan van het eerste uur, mee te geven ?
Ik las het boek deze zomer op weg naar en in, jawel, Toscane. In het vliegtuig stelt Veronesi me de nieuwe Pietro Paladini voor.
Paladini is het hoofdpersonnage van zowel Kalme chaos als Zeldzame Aarden. Negen jaar na de storm van verdriet die zijn leven beheerst bij het sterven van zijn vrouw zoekt Pietro nu zijn toevlucht in een 'eenvoudig leven'. Hij is autoverkoper in een kleine stad, leeft in een sober appartement, heeft een vrij stabiele relatie met een gescheiden vrouw. Zijn dochter, Claudia, intussen 18, leeft haar eigen afgeschermd leven, niet ongewoon op die leeftijd. Met zijn zorgvuldig in elkaar gezet leven wil Paladini het verdriet om zijn vrouw een afgelijnd kader geven.
Als we landen in Rome is Pietro Paladini halfweg zijn 'Onmenselijke dag'.
In het eerste deel van Zeldzame aarden verliest Paladini in een tijdsbestek van 24 uur de controle over zijn leven.
In een stijl die doet denken aan die andere groteske Italiaanse auteur Nicolo Amaniti zorgt Veronesi er voor dat het eenvoudige leven van Paladini hopeloos complex wordt. Zijn businesspartner in de autoverkoop is frauduleus en op de vlucht voor schuldeisers, hijzelf breekt bruusk met zijn vriendin en zijn dochter loopt van huis weg. Het kader stort in.
Een shuttle brengt ons bij het autoverhuurkantoor Goldcar. Daar zit zowaar Pietro Paladini achter de balie. De veertiger met zwarte krullen is verward en traag, maar blijft ongelooflijk behulpzaam. Ik kan er me niet aan ergeren, in mijn hoofd is hij Paladini. Zijn leven is zonet gecrasht.
In het tweede deel van Zeldzame Aarden, intussen op het terras van ons huurhuis, is Veronesi op zijn best. Hier herken je de auteur van Kalme Chaos en In de ban van mijn vader weer.
Zo beschrijft hij het schoorvoetende gesprek met zijn weggelopen dochter waarin de rol vader-dochter omslaat. 'Ik moet mezelf van iets doordringen wat het moeilijkst is voor een vader. Ze is niet meer van mij, hetgeen betekent dat ze dat nooit geweest is. '
De passage waarin hij beschrijft hoe hij haar, 18 jaar eerder, bij de geboorte vastnam wil ik je niet onthouden: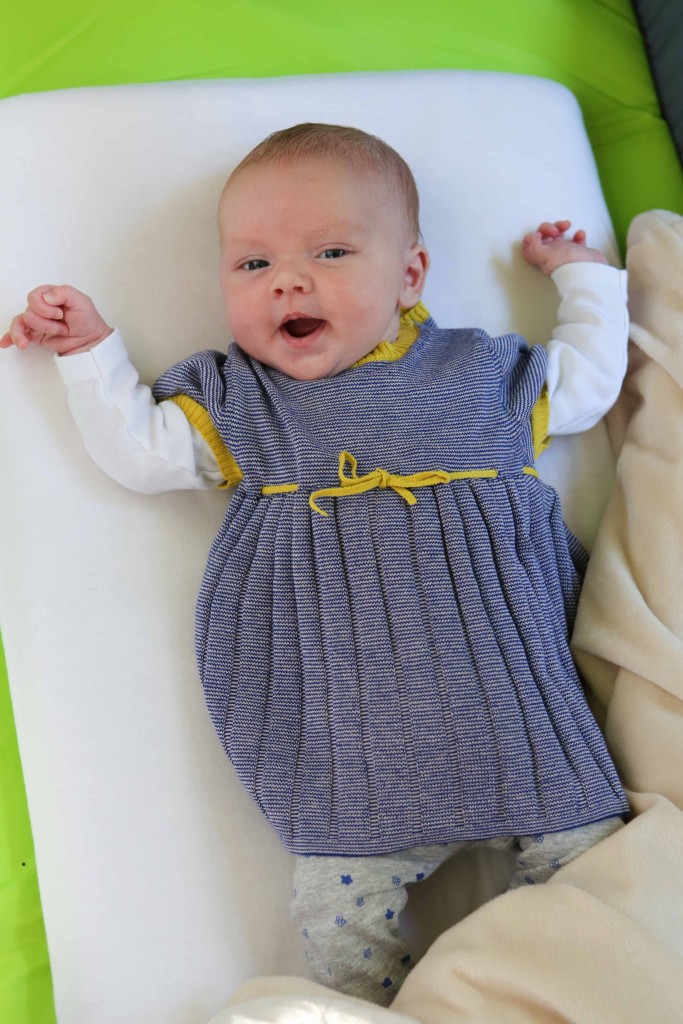 'Ik keek naar haar; ze was lang, rustig, ze had een grijze gerimpelde huid en gesloten ogen.. een blauwe straal kwam uit de spleet die zich opende tussen haar oogleden, als een straal van buitenaards licht, mineraal van een indrukwekkende intensiteit en ik was zo verbaasd dat ik gelijk stilstond.
Verbluft ongedeerd, onkwetsbaar richtte Claudia haar eerste blik op mij. Haar uitdrukking was sfinxachtig, streng, volstrekt niet die van een baby. Ze had nog geen snik voortgebracht en het leek al of ze me beoordeelde.'
Paladini komt finaal tot het besef dat de puinhoop in zijn leven er eenvoudigweg deel van uit maakt. Dat besef doet hem op het einde van het boek letterlijk flauw vallen in de Pam supermarkt – leuke supermarkt trouwens.
Veronesi bezit dan ook de kracht om sleutelpassages telkens weer te relativeren. Zijn inzicht vat hij samen in de volgende bemerking:
'Het leven bestaat niet uit louter toevalligheden, verdomme, en het nieuwe hoeft zich niet altijd te verbinden met het oude'.
Paladini heeft zijn oude demonen afgelegd. Veronesi is er klaar mee en toen dook ik het zwembad in.
PS: De eerste foto bij dit stuk toont Hilde, haar boekenprijs en de spectaculaire taart, waarrond deze zomer zoveel te doen was…
PPS: En inderdaad, boven het citaat over Paladini's dochter prijkt een foto van boekenbaby Karolien, intussen alweer acht weken oud. Of hadden jullie soms niet gezien wie deze gastpost heeft ingegeven…?