De remedie tegen herfstblues? Een frisse neus halen tussen de aanbiedingsfolders voor kinder- en jeugdboeken. Thisishowweread haalt er vijf prachtige prentenboeken uit om naar uit te kijken. Of meteen voor naar de boekenwinkel te spurten.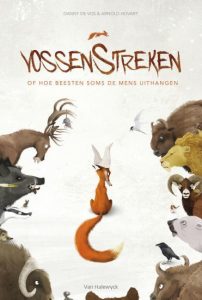 Vossenstreken, Danny De Vos en Arnold Hovart, Rubinstein, 10+
Mensen hangen het beest uit, dat klopt. Maar wat als beesten mensenmanieren krijgen? Want dieren peuteren ook in hun neus, of durven al eens iets stelen. Danny De Vos (What's in a name?) neemt je mee naar alle uithoeken van de wereld om dieren op een andere manier te observeren. De tekeningen zijn fraai en sfeervol, en de verhalen sappig. (Beschikbaar vanaf oktober 2017)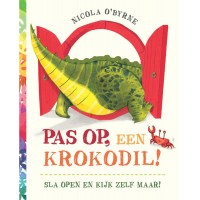 Pas op, een krokodil! Nicola O' Bryne, Gottmer, 3+
Heb je Pas op! Dit boek bijt! gemist? Geen nood, O'Bryne brengt deel twee van dit hapklare prentenboek. De krokodil is verdwaald, en hapt zijn weg door het boek naar huis. Dus, nee, het is niet uw vierjarige kleuter die aan het boek heeft zitten knabbelen, dat deed het hoofdpersonage al. Een krokant boek! (Reeds beschikbaar)
Een boek vol protjes! Antoine Guillapé en Ronan Badel, Oogappel, 3+
Nee, geen potjes, pRRRotjes! Proooot! Teueut! Pfuut! Opgelet, dit boek stinkt naar dolle pret en hilariteit. Want alle dieren uit de dierentuin hebben wat last van winderigheid. En zo'n olifant kan best een groot windje laten. En ja, het boek komt met geluid. We wedden dat onze boekenknecht al  onderweg is naar de boekhandel. Op een drafje. Zucht… (Reeds beschikbaar)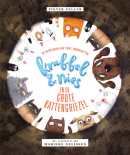 Krabbel en Nies en de grote kattengriezel, de avonturen van twee zwerfkatten, Pieter Feller en Marieke Nelissen, Luitingh-Sijthoff, 5+
Tja, geen ontsnappen aan, deze prentenboekenfan is een kattenmens. Ik kan de avonturen van Krabbel en Nies dus niet negeren. Want zeg nu zelf, als er een violist in je huis komt wonen, die op de koop toe een Duitse herder heeft die Loedwig heet, dan word je toch ook een zwerfkat? Maar wat met die grote kattengriezel waarover de engste verhalen de ronde gaan? Een aaibaar boek, vol heerlijk vinnige pluisbeesten. (Beschikbaar januari 2018)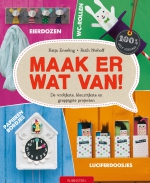 Maak er wat van! Katja Enseilig en Ruth Niehoff, Rubinstein, 8+
Attentie alle onderwijzers, creatievelingen en knutselmensjes! Met papieren bordjes, eierdozen en luciferdoosjes maak je kleurrijke en geestige knutselprojecten. De auteurs vertrekken van materiaal dat je al in huis hebt, en komen op de proppen met tal van onweerstaanbare ideetjes. En als u mij nu wil excuseren, ik ga een muizenkapstok knutselen. (Beschikbaar november 2018)
Veel kijk- en leesplezier gewenst!