In mei postte ik een lijstje met tien 'nog te verschijnen' zomerboeken waar ik naar uitkeek. Ondertussen heb ik vijf van deze tien titels gelezen en liggen de catalogi van de uitgeverijen voor het voorjaar van 2016 klaar. Naar deze negen boeken ben ik benieuwd!
1. Met Bill Bryson's The road to little dribbling net achter de kiezen, heb ik de smaak om op papier te reizen te pakken. Waarom niet naar Het diepe Zuiden (Atlas Contact) met reisverhalen goeroe Paul Theroux?
2. De Franse Goncourt du Premier Roman winnaar Laurent Binet fascineert met zijn nieuwe boek De zevende functie van taal (Meulenhoff) waarin de filosoof Roland Barthes fictief komt te overlijden. Maar ook Jean-Paul Sartre, Françoise Sagan, Bernard-Henri Lévy en president Giscard d'Estaing duiken op in deze roman. Voor als ik een intellectuele uitdaging zoek.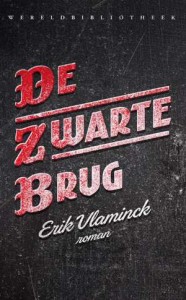 3. Erik Vlaeminck ontdekte ik met het oervlaamse Miranda van Frituur Miranda. Vorige week viel zijn nieuwste roman De zwarte brug (Wereldbibliotheek) in de bus, over 'het leven van een onopvallend maar potentieel gevaarlijk man.'
4. Nijgh & Van Ditmar bestempelt Zonder bagage als een mix van Elisabeth Gilbert, Cheryl Strayed en Alain de Boton. Clara Bensen vertrekt op reis met haar kersverse internetdate… zonder bagage. Een liefdesverhaal over reizen of een reisverhaal over de liefde… het is me al eender.
5. Van Nobelprijs winnaar Patrick Modiano weten we dat hij Parijs magistraal kan beschrijven. Een jeugd (Querido), over een koppeltje dat hand in hand Parijs ontdekt, verschijnt dit jaar voor het eerst in het Nederlands.
6. Premio Strega winnaars (de belangrijkste literaire prijs van Italië) hebben bij mij altijd een streepje voor. Daarom ben ik erg benieuwd naar De wreedheid (De Bezige Bij) van Nicola Lagioia.
7. Rindert Kromhout schreef eerder al drie prachtige jeugdboeken over de Bloomsbury groep. Samen met Gerda Dendooven wil hij die liefde nu ook overdragen op kinderen met De gouden lijst (Leopold).
8. Kans is groot dat Het leven van Pi u niet onberoerd liet. Binnenkort verschijnt er een nieuwe roman van de Man Booker Prize winnaar Yann Martel, De hoge bergen van Portugal (Prometheus).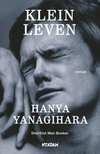 9. De achthonderd pagina's van nummer negen, Klein leven (Nieuw Amsterdam) zijn de reden waarom deze post zo kort is, want ik ben immers volop de Engelse versie aan het lezen. Van Hanya Yanagihara las en besprak ik hier vorig jaar trouwens Notities uit de jungle.
Zin om mee te lezen, kom dan vanavond naar Barboek voor slow reading!