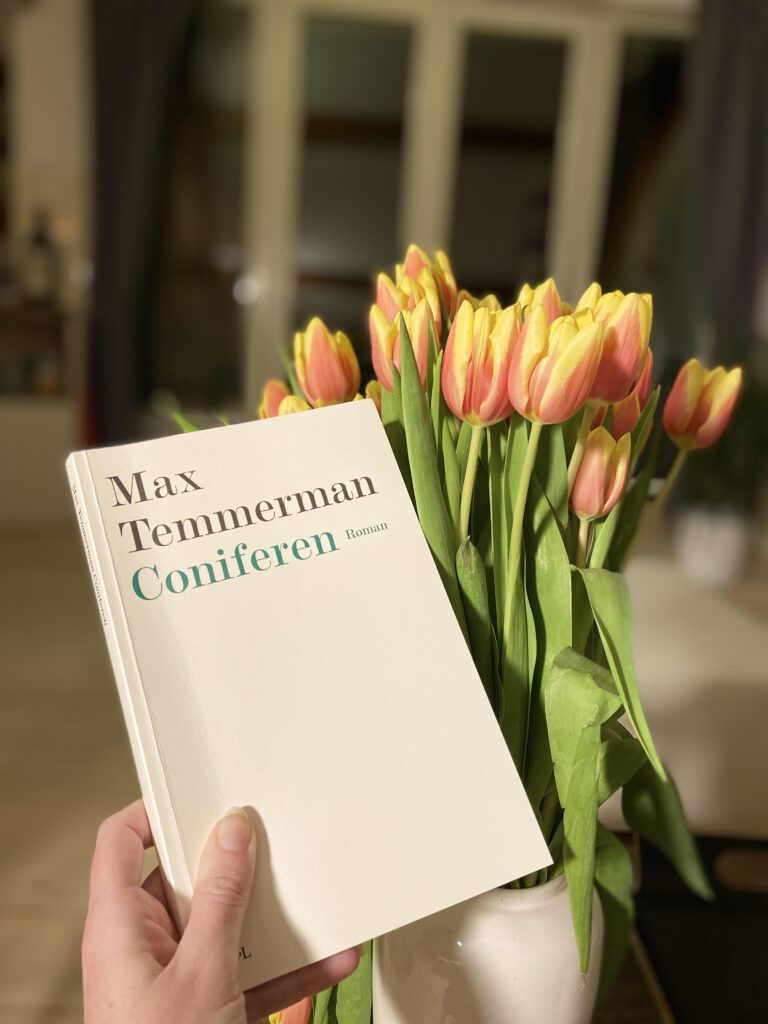 'Wat hebben we geluk met een hobby als lezen,' whatsappte één van de leden van mijn boekenclub gisteren. Ik kon niet anders dan instemmen. Hoewel ik de eerste week van de lockdown light amper toekwam aan boeken (ik wijt het aan een combinatie van overmatige nieuwsconsumptie, virtuele apero's en pure ontzetting om wat er gebeurde), ben ik de afgelopen dagen aan een inhaalbeweging begonnen. Coniferen, het prozadebuut van Max Temmerman over een man wiens zus Marianne aan achtervolgingswaanzin lijdt, was alvast een voltreffer. Voor vanavond liggen de laatste pagina's van Hamnet van Maggie O'Farrell op me te wachten. Heel toepasselijk, want dit verhaal over Shakespeares zoon speelt zich af ten tijden van de pest.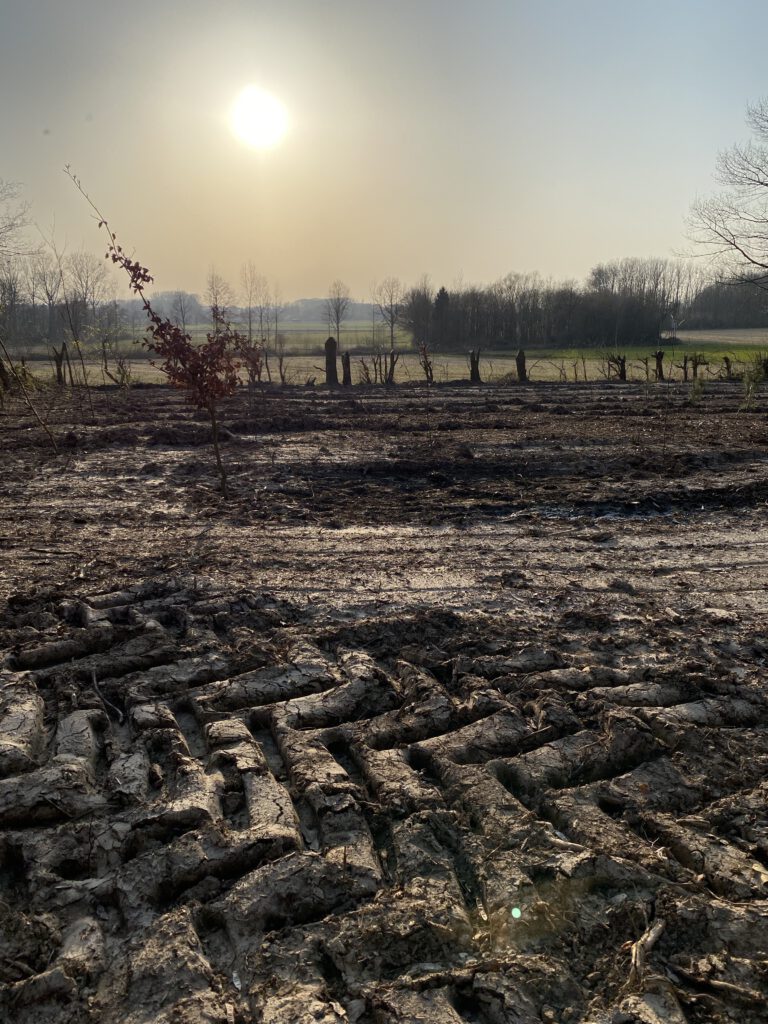 'Wat hebben we geluk dat we nog buiten mogen en wat ben ik blij dat ik op het platteland woon.' Als een mantra heb ik het de afgelopen twee weken oneindig veel keren herhaald. Iedere dag probeer ik ofwel te gaan wandelen, ofwel lopen. En vaak stak ik daarbij een podcast in mijn oren. Zo wandelde ik al eens naar de krantenwinkel (ja, mijn leven is heel erg spannend) met dit kortverhaal van Primo Levi op The New Yorker en brak ik mijn jogrecord op Het verraderlijke hart van Edgar Allan Poe dankzij de rustgevende stem van Jan Decleir in Zandman. Die laatste podcast is trouwens een geweldig corona-initiatief van Radio 1. Iedere avond leest een Vlaamse acteur om tien uur een kortverhaal voor, achteraf kan je de aflevering downloaden als podcast.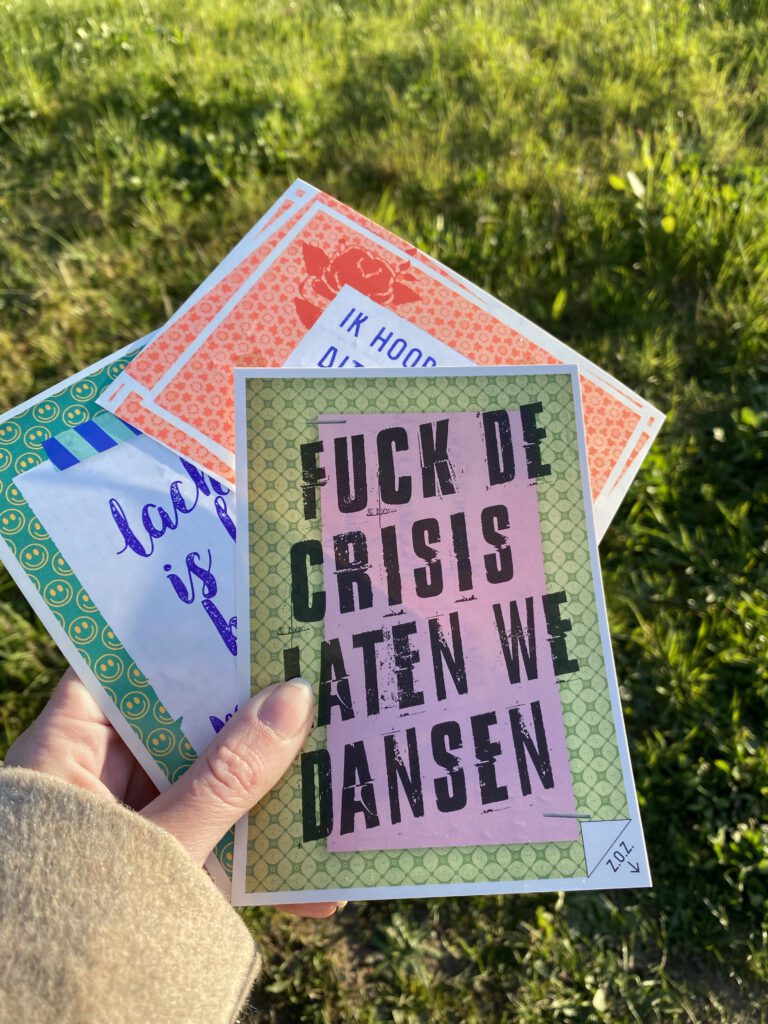 Omdat niet iedereen het in deze crisis even gemakkelijk heeft, stuurde ik enkele familieleden wat morele steun met deze fijne kaartjes van uitgeverij Snor. Bijkomend voordeel, zo had mijn avondwandeling ook alweer een doel.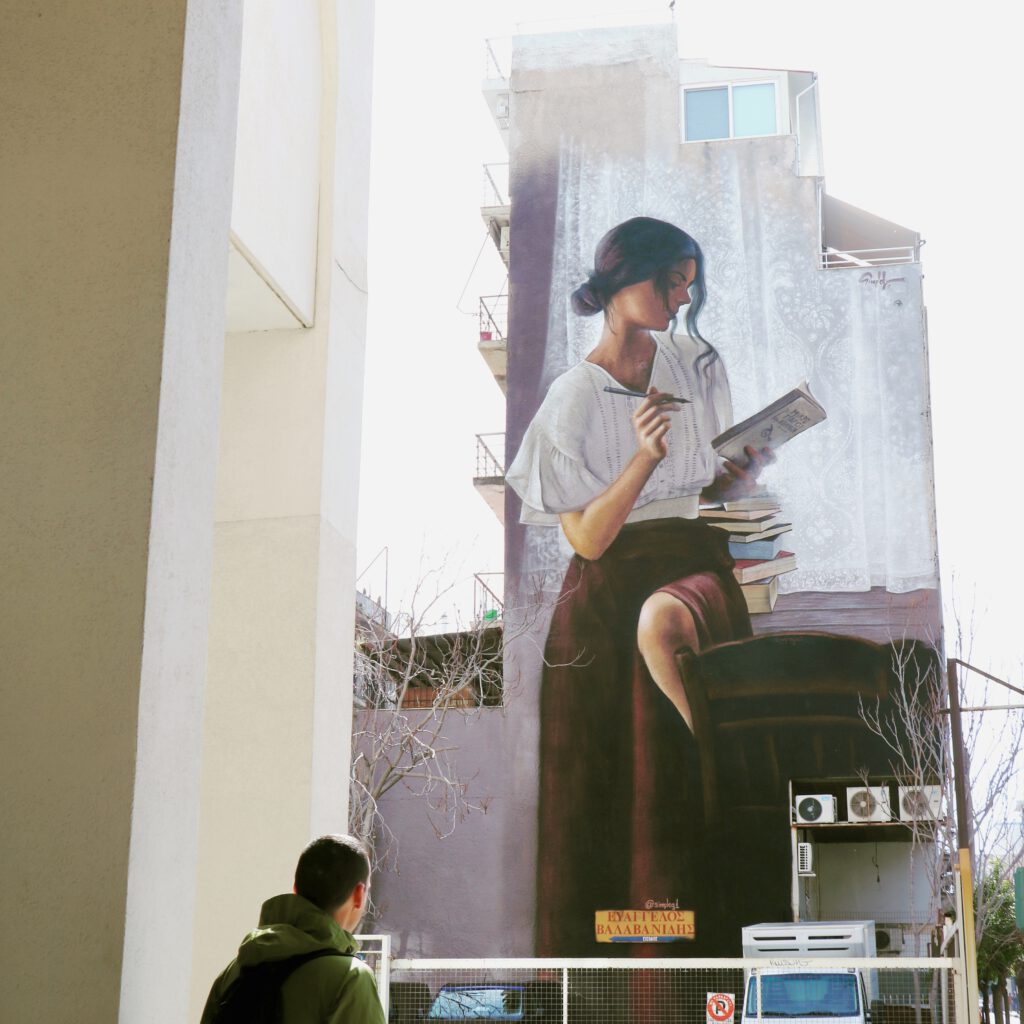 Het voelt surreëel dat ik twee weken geleden nog op persreis in Athene was. Daar zou ik samen met Barbara onderzoeken hoe en of de financiële crisis voor een artistieke revival van de stad had gezorgd. Draaide dat allemaal even anders uit, zeg. Gelukkig kon de stadswandeling met street artist Simple G gewoon doorgaan. Hier zie je hem bij één van zijn muurschilderingen in het red light district van Athene. Met dit beeld van een jonge lezeres wil hij de vrouwen die daar werken, aanmoedigen om te lezen en zich te informeren.