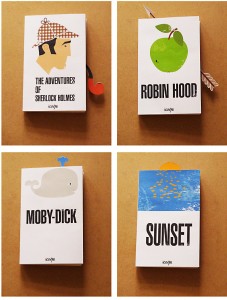 Elke vrijdag sturen wij u het weekend in met enkele leuke literaire en quasi-literaire links. Want op vrijdag is er niets leuker dan het weekend al wat sneller in te zetten…
Dit weekend vind je ons met onze neus in boeken…
Een leuk ideetje voor een nieuwe favoriete leesplek? Michael Cunningham onthult zijn bad en bib in één.
De Morgen voorspelt alvast de beste boeken voor 2015.
Het lijstje kan je niet bekoren? L. Frank Baum schreef naast The wizard of Oz ook een zeer uitgebreid boek over paargedrag bij kippen. Vreemd en bijzonder tegelijkertijd.
Nog op zoek naar een nieuwe bladwijzer? Icoeye neemt het vrij letterlijk en creëerde deze prachtexemplaren.
Dan Browns naam zag je eerder al in de hitlijsten verschijnen. Hij was eerst actief als singer/songwriter. Luister maar even.
Veel tijd dit weekend? Proust schreef meer dan 100 jaar geleden het dikste boek ter wereld. A la recherche du temps reconstrueert Prousts leven. Vrij gedetailleerd, met 3000 bladzijden.
De meest comfortabele leesoutfit vind je hier…
De jongens en meisjes van the kitchn hebben de beste (en de slechtste) snacks voor bij een boek opgelijst.
Bibliotheek en bad check.
Leestips check.
Nieuwe bladwijzer check.
Achtergrondmuziekje check.
Onesie check.
Snacks check.
Prettig weekend en tot maandag!