Ne5t(elen) voor een leesweekend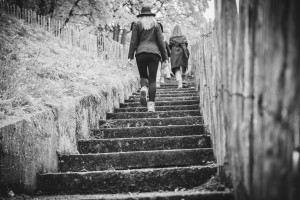 Onlangs mocht uw boekenmeisje op pad voor Elle. Het bekende Australische schoenenmerk UGG lanceert een nieuwe lijn binnen z'n UGG Classic collectie en nodigde enkele journalisten uit voor een tweedaagse 'Classic Escape'. Even ontsnappen aan de buitenwereld, ontspannen, rust en… tijd om de ideale plek voor een uitgelezen (jaja) leesweekend te ontdekken.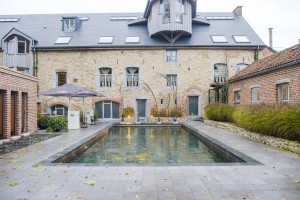 Vijf redenen om Hotel Ne5t te boeken en twee dagen lang enkel verantwoording te moeten afleggen aan je bladwijzer.
De leeshoekjes
Nest doet niet aan kamers. De zes suites bestaan uit verschillende ruimtes die tal van leuke leesplekjes herbergen. Knusse zetels, hangsofa's en open haarden. Een lezer kan al eens een nieuw (lees)standje uitproberen.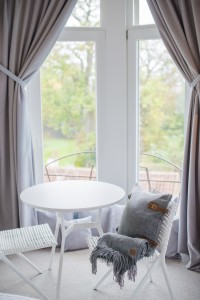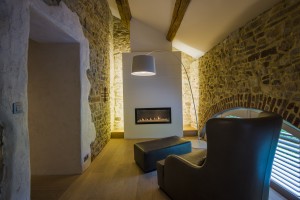 2. Boekenbad
De grootste frustratie van lezen in bad? Juist, verzuipende boeken. Maar als je kijkt wat voor baddercomfort Ne5t biedt, zal je de risico's misschien wat sneller afwegen…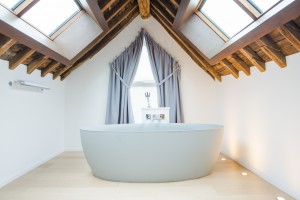 3. It's so fluffy!
Ik heb het aantal kussens, stapeltje matrassen en pluizige dekentjes niet geteld. Maar wees gerust dat elk bed in het hotel je in z'n donzige greep zal houden.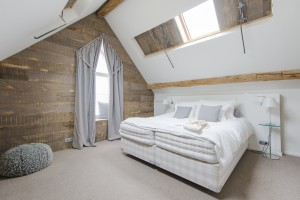 4. Brainfood 2.0
Lezen met een knorrende maag… U herkent het ongemak. Geen zorgen, het ontbijt wordt 's ochtends netjes afgeleverd in de suite en je kan er heerlijk lunchen en dineren. Hoteleigenaar/kok Benoît Gersdorff  is ook verantwoordelijk voor het succes van La plage d'Amée in Jambes , dus Ne5t kent z'n kookbasics wel.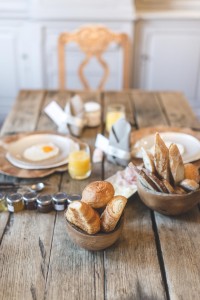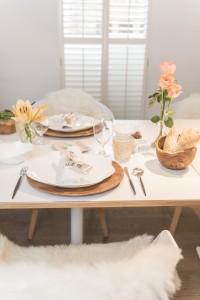 5. Even bekomen na de laatste bladzijde…
Niet goed van de tragische dood van de heldin? Of nog niet meteen klaar om in het volgende boek te kruipen? Even een frissen neus halen op de Citadel van Namen of de spa in duiken en je kan zo weer aan het volgende boek beginnen.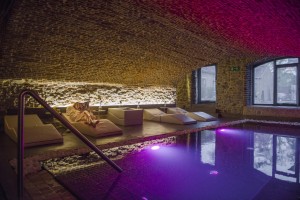 Ik genoot tijdens de tweedaagse van De kleine moskee op de prairie, het hilarische boek van Zarqa Nawaz, de Canadese schrijfster en filmmaakster. Niet te missen! Leerrijk, humoristisch, scherp waar het moet snijden en absoluut relativerend. (Uitgeverij Prometheus, 2015)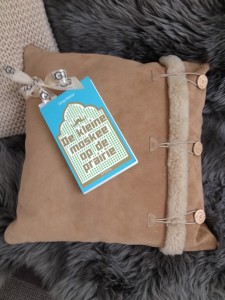 Foto credits: Ian Hermans
P.S.: geïnteresseerd in het fashionverhaal achter de Classic Escape? Blogger Goldiloks introduceert de nieuwe UGG collectie en geeft stijltips.