Valentijn: tijd om een literaire date te plannen?
Inderdaad, zondag is het Valentijn. Bespaar u een spurtje naar Ici Paris XL, uren aan de lijn hangen om een babysit te regelen en telefoontje na telefoontje plegen om toch nog een reservatie vast te krijgen in een peperduur restaurant.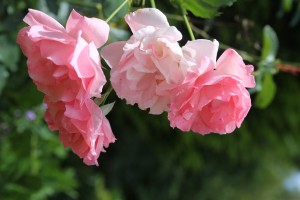 Thisishowweread biedt hulp. En nee, wij komen niet op uw drie koters passen of een potje kokkerellen voor een romantisch diner aan huis. Maar we hebben wel wat fijne ideetjes voor een romantische literaire date.
Wandel bijvoorbeeld met je liefste door Zweinstein. Brussels Expo stelt 1400 m² ter beschikking voor de sets, rekwisieten en decors van Harry Potter. Je zal wel een tegoedbonnetje moet schrijven, de deuren openen op 30 juni. De ticketverkoop ging op 5 februari al van start.
Of nodig je lover uit voor een kopje koffie. Klinkt banaal, maar als je de term 'literair café' laat vallen, zal dat kopje zwarte goud meteen al een stuk lyrischer klinken. Café Kafka in Brussel heeft bijvoorbeeld een piano (en moedigt aan om er op te komen spelen) en gezelschapsspelletjes. Niets zo romantisch als man- of vrouwlief zwaar aftroeven bij een rondje ganzenbord, nietwaar?
Of kies voor een date geïnspireerd op een scène uit zijn of haar lievelingsboek. Ondersteboven van Een weeffout in onze sterren? Tijd om een (indoor) picknick in te lassen. Mag het wat spannender? Organiseer een schattenjacht met aanwijzingen voor de liefhebber van Gone Girl. De hoofdprijs? Moeten we daar echt een tekeningetje bij maken?
Foodie en boekenman- of vrouw? Kook een literair geïnspireerde maaltijd. Romantiek met twee flesjes bier en wat 'fried chicken'? Ja hoor, met deze passage uit The Great Gatsby erbij:
"Daisy and Tom were sitting opposite each other at the kitchen table with a plate of cold fried chicken between them and two bottles of ale. He was talking intently across the table at her and in his earnestness his hand had fallen upon and covered her own. Once in a while she looked up and nodded at him in agreement."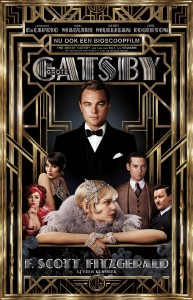 Met een avondje cinema zal de missus niet erg onder de indruk zijn. Maar boek tickets voor de verfilming van één van deze bestsellers en haar hart zal al wat sneller gaan slaan. Onze absolute tip om te scoren? Boek een Cosy Seating bij Kinepolis voor wat extra gefrunnik. Of nog beter, de VIP zaal in Utopolis Mechelen. Cava, hapjes bestellen en veel ruimte om… euh… je benen te strekken.
Nog geen lief? Probeer het over een andere datingsite te gooien. Alikewise match singles met elkaar op basis van boekvoorkeuren.
En, nee, we vergeten Saint Amour niet te vermelden. Op 22 februari tekenen 2/3 van uw boekenmeisjes, vergezeld door Boekenknecht Kurt, present op de Leuvense editie. Kaarten zijn nog verkrijgbaar. Over handtekeningen uitdelen denken we nog even na.