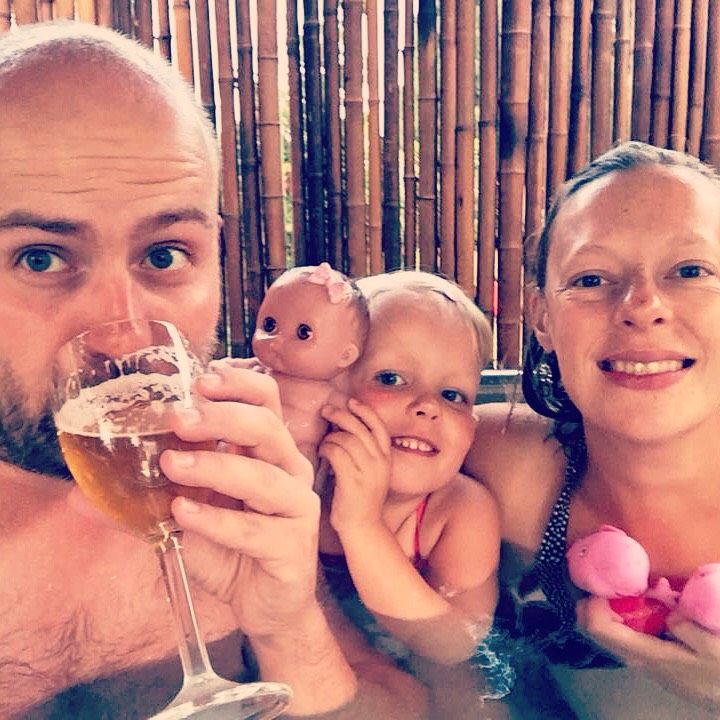 In deze rubriek geven we een lezer/schrijver/blogger uit onze kennissenkring een boek dat we speciaal voor hem/haar uitkozen. Leesadvies op maat. Blind date met een boek. Een paar weken later volgt de feedback. Katriens schoonbroer Bart, een imker oordeelde in februari mild maar niet wild enthousiast over Laline Paulls 'De Bijen' (Cargo). Benieuwd of er meer vonken zijn tussen Kristien Quintiens en Christos Tsiolkas.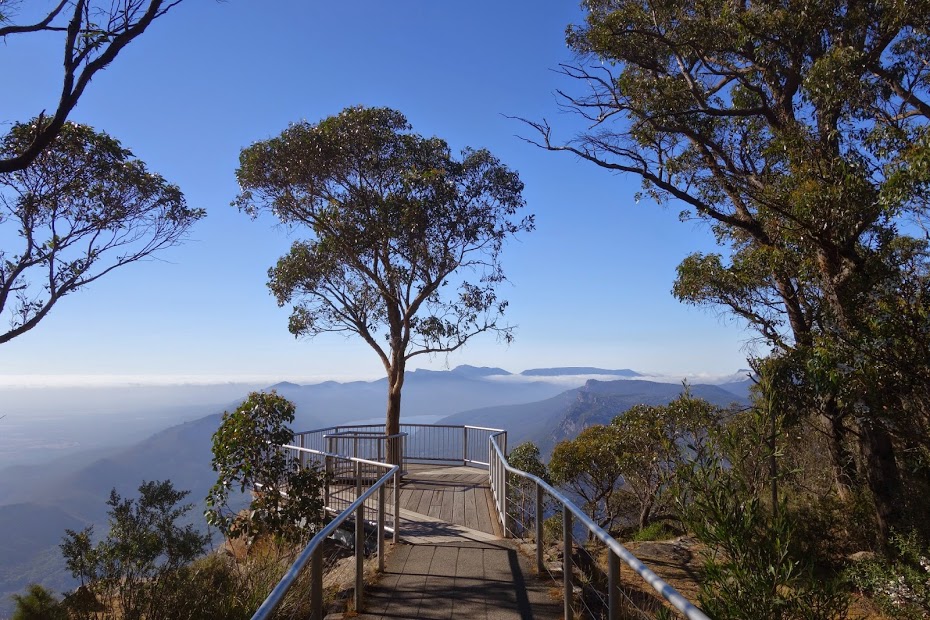 Wie is Kristien? Ooit waren we collega's op de Dienst Communicatie van de KU Leuven. Allebei pasgetrouwd, net terug van een periode in het Verre Oosten en tuk op a life less ordinary. Onze oudste dochters zijn geboren met een tussentijd van precies één jaar en één dag. Nadat ik voltijds zelfstandige werd, verloren Kristien en ik elkaar even uit het oog. Tot ze me in het voorjaar van 2014 plots toelachte vanop de homepage van De Standaard, in de expatrubriek En nu even elders.
Kristien, Tom en de kleine Finne bleken naar Melbourne verkast voor een jaar! Via hun blog genoot ik de afgelopen maanden mee van hun fluotop citytrip naar Sydney, hun kerstfeest bij dertig graden en hun omzwervingen door Tasmanië en Nieuw-Zeeland.
Vorige week vertelde Kristien me op een zonnig terras in Leuven over hun Australische sabbatjaar en de (gelukkig niet bepaald seismische) schok bij hun thuiskomst.
Waarom Christos Tsiolkas? Ik wou Kristien een boek geven van een hedendaagse Australische auteur die verhalen schrijft over het Melbourne van nu. Kwestie van te kijken of Kristiens vertrouwdheid met de stad haar leeservaring zou kleuren. In 2012 won Christos Tsiolkas mij voor zich met De Klap (Ambo/Anthos), waarover ik in Psychologies schreef:
Op een barbecue in een Australische voorstad geeft een volwassene een klap aan een jongetje van drie. Het kind is niet zijn zoon. 'Mishandeling!', schreeuwt de moeder van de geslagen Hugo. 'Een educatieve tik', meent de man met de losse handen.
In een meeslepende, vlotte roman beschrijft Christos Tsiolkas hoe dit incident nazindert onder de aanwezige vrienden, familieleden en minnaars. Plots blijken die erg verschillend te denken over thema's als plichtsbesef, opvoeding, trouw en respect. Herman Koch verklaarde zich fan van dit boek en lezers van Het Diner zullen Tsiolkas zeker smaken. De schrijver kijkt door de ogen van acht personages, onder wie een tienerhomo, een Griekse opa, een gewetensvolle dierenarts en een hippe scriptschrijfster zonder kinderen. 
Vijf jaar na het succes van De Klap publiceerde Tsiolkas Barracuda (Ambo/Anthos), waarin een 'gewone jongen' door z'n zwemtalent een beurs krijgt voor een competitieve eliteschool. Waar hij uiteraard moeilijk kan aarden en kennis maakt met de schaduwkanten van het menselijk karakter. Iets voor Kristien? Dat gaan we dus uitzoeken…
Op 20 mei is Kristien gastredacteur op www.thisishowweread.be en vertelt ze wat ze van Barracuda vond. Kijk in de tussentijd zeker eens op leuvenkangaroos.com!
PS: 'De Klap' was een internationale bestseller, waarvan wereldwijd 1,5 miljoen exemplaren werden verkocht. Nog iemand het boek gelezen?