Inderdaad, wij zijn ook van de mening dat boeken nooit uit de mode geraken. Maar dat er een wisselwerking bestaat tussen literatuur en mode en dat menig personage als inspiratie diende voor een nieuwe collectie, wist u dat?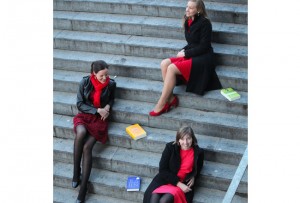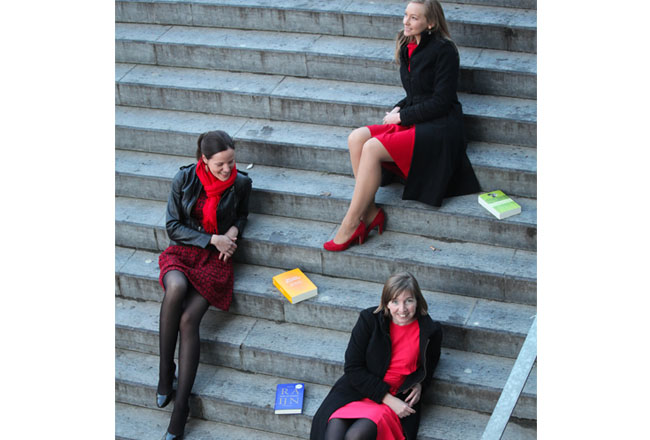 Zo lijst Harpers Bazaar op welke lessen we kunnen trekken uit de literatuur. Van Mark Twain's advies om je te kleden naar de job die je wil vastkrijgen, Oscar Wilde's statement dat kleren de ultieme verdediging kunnen zijn tot Virginia Woolfs: 'Fashion is serious. Its roots run deep in culture, art, commerce, politics and identity.' Ook The Guardian grasduint in de boekenkast op zoek naar gelijkaardig advies.
Wetenschapper Peter McNeil schreef er een boek over: Fashion in Fiction. Hij onderzoekt doorheen verschillende genres en periodes welke rol en functie kledij in teksten invult. Voel u dus niet schuldig de volgende keer dat u als een magneet naar de ingang van de Zara wordt getrokken.
Benieuwd naar de tien best geklede personages in de literatuur? Van Breakfast at Tiffany's verschieten we uiteraard niet, maar Scarlet O'Hara? Smaken verschillen nu eenmaal, en volgens ons bestaat er wel zo iets als te veel strikken en lagen tule op één kleed…
Sportschoenen a la Moby Dick of Catcher in the Rye? Het kan. Sportmerk New Balance liet zich inspireren door Amerikaanse klassiekers en lanceert een nieuwe collectie. Lap, nu komen we echt niet meer onder dat jogrondje uit…
The Great Gatsby fungeerde als uitgangspunt voor deze modeshoots. De glitter, de flappers en de bobs, heerlijk! En mannen, geen zorgen, voor jullie bestaat er de Fifty Shades of Grey herencollectie… Hoewel de Missus ook wel 'content' zal zijn…
Oh, ja, en over fetisj gesproken, voor wie handtassen-verslaafd is: Kate Spade liet zich voor deze collectie inspireren door boeken.
En als u me nu wil excuseren, ik moet een handtas gaan shoppen. En een glitterjurk. En, kom, misschien ook een paar sportschoenen. Zucht, toch niet altijd even gezond, die literatuur…
Veel shop/leesplezier dit weekend.
Ps: Uitgeverij Luster organiseert dit weekend een uitverkoop, voor zij die glitterjurken maar niks vinden.
Pps: Wij mochten eerder al glamourjurken gaan spotten op de Libris Literatuurprijs.