Tijdens de zomervakantie presenteert This Is How We Read elke woensdag één van de genomineerden van onze jaarlijkse columnwedstrijd. Vandaag moet Jürgen hoognodig.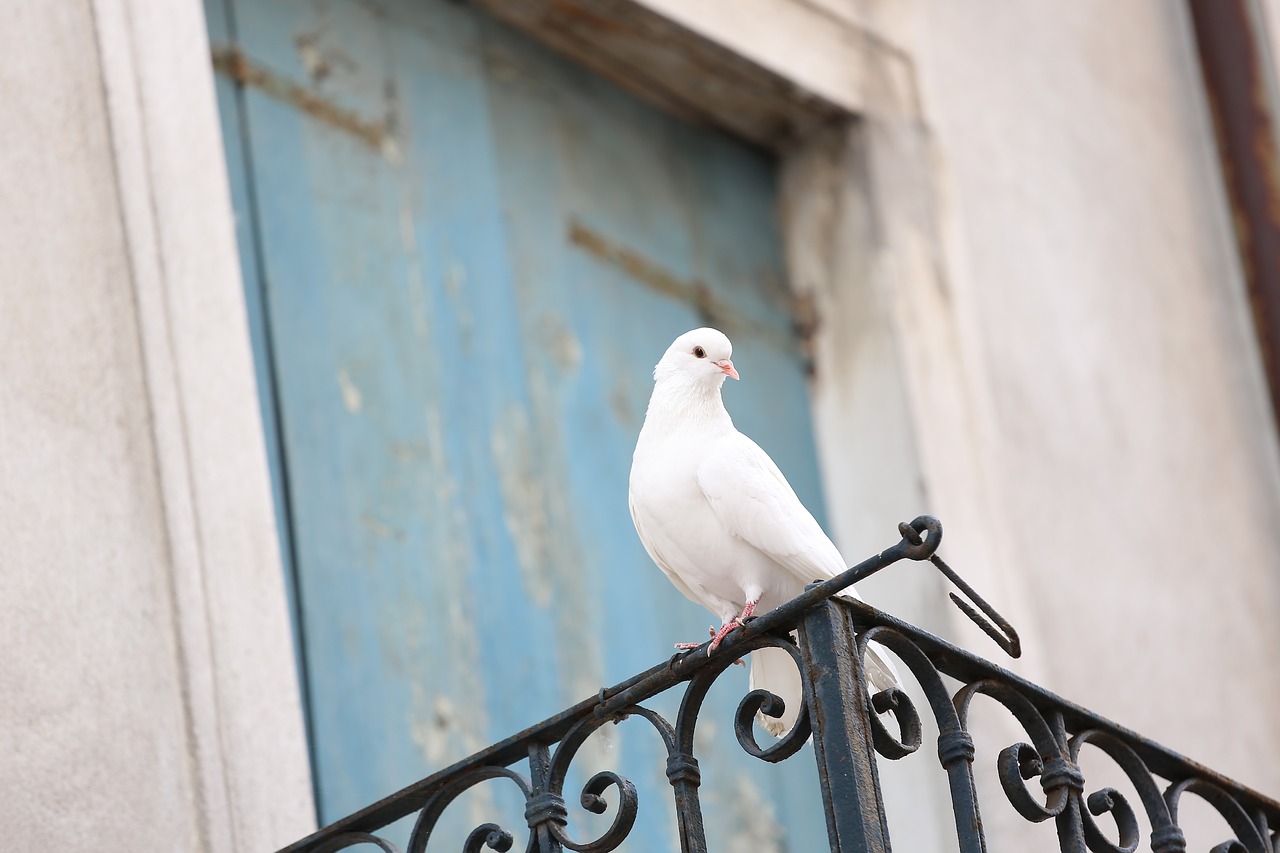 "Schrijven is als kakken." zei een bekend zanger ooit, enfin, in 't Engels dan. "Als ge moet, dan moet ge en dan zult ge 't wel voelen. Op de pot gaan zitten zonder die krampen, da's tijdverspilling."  
Hij had gelijk. En ik moet. 
Het is ondertussen al een jaar of vijf geleden dat ik u nog schreef – nogmaals mijn verontschuldigingen – en er is ondertussen wel wat veranderd. Ik ben wat ouder geworden, en wijzer. Vooral dat denk ik.
En mijn schrijven is misschien iets minder afgeborsteld nu omdat het zo dringend werd. Dat hebt ge soms. Het moet maar proper genoeg zijn.

Ik ben trouwens niet meer op reis geweest sindsdien. Nee. Maar daar komt nu verandering in. Deze zomer ben ik opnieuw ribbedebie. Mét een dochter. Hadt ge dat gedacht? In mijn vorige brief was ik nog aan 't wegkruipen achter excuses van afleiding en andere toestanden, en nu pak ik zelf zo'n jengelend ding mee dat heelder dagen in 't zwembad wil hangen. Ben ik al blij dat ik nú moet "kakken", en niet dan en ginder. Ach. 't Is een prinses, en 't is die van mij. Ik zie ze graag en dat pakt niemand mij af. 
Zie mij nu. Ik word al week als ik er aan denk en ik denk zo graag aan haar. Ik vraag mij af hoe groot ze zal worden later. En hoe lang ze nog van die idiote roze strikjes en haarbandjes gaat dragen die haar moeder voor haar koopt. En wie ooit haar prins of prinses gaat zijn op eender welke kleur van paard en met of zonder zwaard. 
Een baard. Dat heb ik ook nog gekregen en af en toe laten groeien. Gelijk een egeltje dat zijn stekels opzet en weer intrekt op mijn kin. Een klotebaard die mij weinig keuze laat. Af of niet. Twee elektrische baardtrimmers heb ik. Twee. En meer tussenstanden dan waar ik voor betaald heb, maar wat ik ook kies: het trekt op niks. Ofwel lang, ofwel af, op wat stoppels na die ik in mijn leven niet meer wil afgeven. Vlijmscherpe mesjes die in mijn baardhaar zo volkomen nutteloos blijken eens dat plastic standenhoudertje daarover geklikt zit, gelijk het leven zelf. En de kabeltjes zitten constant in de knoop. 
En ja, mijn lijf is nu ook ouder geworden. Zelfs mijn binnenkant loopt het voorbij en ik voel nu al hoe ik aan 't vallen ben, terwijl ik al een mooi voorschot heb gekregen op de pijn. 
Ge ziet, ik ben op dreef.
Als ge schrijft wanneer het moet, dan gaat het vooruit. Dan smijt ge uw verhaal op papier gelijk een duif die op volle snelheid tegen de venster vliegt.
Achteraf bij het overtypen is 't misschien enkel nog eens vegen over de ruit en de kak op de vensterbank bekijken om te zien of ge niks gemist hebt. Het doet deugd. 
Maar ik ga u laten. Soms is het de kunst om op tijd af te ronden en te stoppen met doorduwen voor ge met het speen zit. Stoppen op een hoogtepunt. Zwijgen als het moet.  
Anders sterven de duiven uit. 
Overdag werkt Jürgen Nakielski in de bibliotheek. Daarbuiten schrijft hij gedichten, kortverhalen en onnozele quotes. Officieel gaf hij drie bundels uit: 'Wachten op neerslag', 'Wij hadden onze namen nog' en '#doordrammer' en zegt hij al jaren dat hij aan een roman werkt.
Meer lezen kan via jurgennakielski.wordpress.com