1969, wat een jaar moet dat geweest zijn: de landing op de maan, Eddy Merckx die België op de wereldkaart zet en het beroemdste festival ter wereld dat platgelopen wordt door honderduizenden hippies.
Thisishowweread leest graag een boel weetjes over het festival, maar soms mogen ze ook in ons oor gelepeld worden. Dat doet Wouter Mattelin met veel flair tijdens de voorstelling 1969, een halve eeuw Woodstock in de gloednieuwe theaterzaal van CC De Binder in Puurs. Wouter laat zich omringen door een boel talent:
Een halve eeuw na Woodstock laat Neeka zich nog altijd inspireren door de songs van the golden sixties. Een halve eeuw later blikt Axl Peleman graag terug op zijn allereerste tatoeage: het logo van Woodstock. En een halve eeuw later laat Esther Lybeert met liefde Janis Joplin herleven, staat Maarten Flamand te popelen om de vurigste Jimi Hendrix in zich los te laten en vertelt Wouter Mattelin vol overgave de sappigste verhalen over die Moeder aller Festivals en over het bruisende jaar 1969.
Nog voor de voorstelling zijn we erg onder de indruk van de locatie: een nagelnieuw cultureel centrum met een indrukwekkende zaal met 401 zitjes waarvan één lichter getint is, en volgens de architect het beste zitje van de zaal is. Puurs zet zichzelf hiermee nog meer op de culturele kaart en lokt voorstellingen om u tegen te zeggen.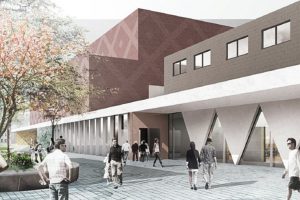 De voorstelling bruist en rockt. Tussen fragmenten van de grootste hits uit het jaar wordt het publiek getrakteerd op interessante weetjes. Wist u bijvoorbeeld dat:
Het bekende deuntje 'Manamana' uit Sesamstraat oorspronkelijk uit een Zweedse seksfilm komt?
De grootste hit van dat jaar Sugar, Sugar was van The Archies, een fictieve band bestaande uit tekenfilmfiguren?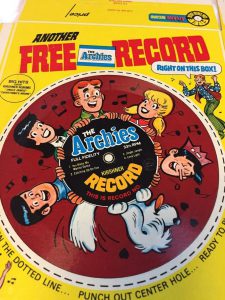 Dat hun plaat werd verdeeld via cornflakesdozen? De achterkant van de doos werd bedrukt met een cirkel met groeven in en kon uitgedrukt worden om af te spelen.
Op Woodstock twee baby's werden geboren?
Jimi Hendrickx eigenlijk niets bakte van zijn set op Woodstock, tot hij één van zijn nummers als protest tegen de Vietnamoorlog liet overgaan op het volkslied?
De artiesten hebben zin in de voorstelling, er hangt een gemoedelijke sfeer. Achter de voorstelling gaat een zorgvuldige selectie van muziekstukken schuil, net als veel opzoekwerk om de muziek te omringen met interessante feiten. Anderhalf uur lang dompelen we ons onder in de magie van het jaar 1969: de communes en de lossere zeden, de space race, de overwinningen van Eddy Merckx, de moord op de vrouw van Polansky en een flinke portie naakt. Dat laatste in de vertellingen, niet op het podium.
Zin om verder te lezen?
Woodstock, Els Quaegebeur, Nijgh en Van Ditmar: Nola reist anno nu af naar Woodstock en vindt het dagboek van de vader van het zesjarig jongetje dat tijdens het festival in een vijver verdronk. Een prachtig nostalgisch en emotioneel boek over aarzelingen rond het ouderschap en het wankele evenwicht tussen ambitie en realiteit.
1969, een halve eeuw Woodstock: Wouter Mattelin (verteller), Axl Peleman (zang en bas), Neeka (zang en keys), Esther Lybeert (drums), Maarten Flamand (elektrische gitaar)
P.s.: Over twee weken lees je een interview met Els Quaegebeur over Woodstock.