Thisishowweread nodigt uit: uitreiking columnwedstrijd
Afgelopen zomer trakteerden we jullie weer elke woensdag op een fantastische column. Hoog tijd om de auteurs van die acht leuke teksten het verlossende woord te brengen. Wie wint de This Is How We Read Columnprijs 2018? En wat kunnen jurylid Valerie Eyckmans en schrijfster Lara Taveirne ons leren over columns en boeken schrijven? Ontdek het tijdens onze 3e literaire avond, op dinsdag 9 oktober in de Leuvense boekhandel Barboek.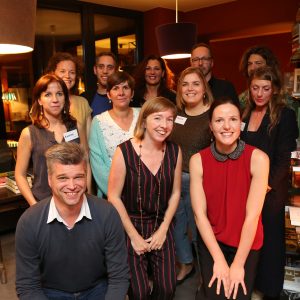 Hang je graag rond in boekhandel Barboek? Ben je benieuwd naar Lara Taveirnes derde roman Kerkhofblommenstraat? Was jij één van de bijna 100 deelnemers aan onze zomerse schrijfwedstrijd? Ben jij (een vriend van) één van de 8 genomineerden? Volg je This Is How We Read? Of lees je gewoon graag en durf je zelf al eens iets te schrijven? Allemaal goede redenen om op dinsdag 9 oktober af te zakken naar onze prijsuitreiking slash literaire avond!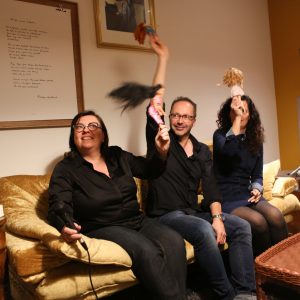 PROGRAMMA
19u30: De deuren zwaaien open (Schrijnmakersstraat 17, 3000 Leuven)
20u: Korte verwelkoming door team This Is How We Read
20u05: Gesprek met Valerie Eyckmans (journalist & columnist; docent columns schrijven en schrijfster van drie romans en minstens evenveel kinderboeken) over haar jarenlange ervaring als columnist en schrijfdocent.
20u25: Gesprek met Lara Taveirne (schrijfster van De kinderen van Calais – waarvoor ze de Debuutprijs won – en Hotel zonder Sterren) over haar derde roman Kerkhofblommenstraat.
20u45: Literair intermezzo – Lara en Valerie lezen voor
21u15: Prijsuitreiking Columnwedstrijd 2018. De allerbeste column wordt voorgelezen.
21u30: Napraten met de aanwezigen, een glas drinken, snuisteren in het boekenaanbod van Barboek… Lara Taveirne en Valerie Eyckmans signeren.
Inschrijven kan met een mailtje naar info@thisishowweread.be of via Facebook. Toegang is gratis (exclusief dranken).
Nog niet overtuigd? Lees hier het verslag van vorig jaar.