De KU Leuven schort de opleiding op waarvoor ik als 18-jarige koos. Moet er nog Slavistiek zijn? De mening van een oud-student…
Eind december 2016 raakte bekend dat de KU Leuven bij wijze van besparingsmaatregel de opleiding Slavistiek (Taal- en Regiostudies Oost-Europa) opschort… In De Morgen verscheen een verontwaardigde open brief  van enkele professoren, Bert Willems van de alumnivereniging 'Vostok'  hekelde de beslissing in dezelfde krant en ik verslikte mij ook even in mijn koffie. De universitaire opleiding waarvoor ik in 1998 als 18-jarige koos wordt vanaf het academiejaar 2017-2018 dus geschrapt uit het Leuvense aanbod? Awtsj.
Is er dan echt geen nood aan experts met niche-kennis van de Russische taal, cultuur, geschiedenis en politiek? Of ligt het complexer?
Wat bezielt iemand eigenlijk om Slavistiek te gaan studeren? Het is een vraag die ik in mijn leven al tot vervelens toe heb mogen beantwoorden. Tegelijk begrijp ik waarom de vraag wordt gesteld. Vandaag zijn er in Leuven een veertigtal studenten bezig aan de bachelor  Taal- en Regiostudies Oost-Europa. In mijn tijd waren we met dertig studenten in de eerste kandidatuur. Kiezen voor Slavistiek is synoniem voor het maken van een onverwachte, zeldzame keuze. Verantwoording afleggen hoort daar bij.
"Slavistiek, Slavische talen, Russisch, Pools… Waarom? Die vraag had ik voor ik in 1998 aan mijn eerste kandidatuur begon al honderd keer beantwoord en ook tijdens het jaar werd ze mij nog regelmatig gesteld. Meestal rammelde ik mechanisch een standaardantwoord af. "Om een taal te spreken die niet iedereen kent." "Uit bewondering voor de Russische literatuur." Dat laatste was zomaar een cliché, want in het middelbaar had ik welgeteld één novelle van Gogol gelezen en 200 bladzijden Dostojevski. Het kwam erop neer dat mijn studiekeuze steunde op een moeilijk te ontwarren kluwen kleinere redenen, die vaak anekdotisch en persoonlijk waren en die ik niet zomaar aan iedereen wilde vertellen. Door de chaos liep één rode draad en dat was dat ik eigenlijk iets onverwachter had willen doen dan 'gewoon' naar de universiteit gaan, maar ook daar hadden weinig mensen zaken mee, vond ik. Mijn zus had een vriendin die Slavistiek studeerde en die ging elke zomer naar Rusland. Zoiets klonk avontuurlijk en aanlokkelijk en voor iemand die Russisch leert ook logisch.
Waarom ik dus besliste Slavistiek te studeren? Omdat ik in de zomer na mijn eerste jaar in een Trabantje door de Oeral wou gaan rijden.
Het was niet mijn hoofdreden en nog minder mijn standaardantwoord, maar ergens speelde het idee wel mee." 
Bovenstaand stukje komt uit een bundel herinneringen aan mijn tijd als Slavist, die ik in 2003 schreef. Toen ik het nieuws van de opschorting hoorde, sloeg ik die bundel uit nostalgie nog eens open. Er vielen me nog enkele passages op.
"Iedere faculteit zal wel een paar markante figuren herbergen, maar het aantal aparte personen en hun graad van opmerkelijkheid leek binnen Slavistiek toch net iets hoger te liggen dan elders." 
"Als vriendinnen van het middelbaar op mijn kot kwamen en sommige cursussen zagen liggen, konden ze oprecht staan gruwelen dat ik zo'n 'onnuttige dingen' moest leren, maar zelf had ik niet die indruk en ik trok mij niets aan van hun vragen. "Wat kun je daar nu later mee doen?" Ik geef toe dat er weinig functies in bedrijven zijn die alleen kunnen worden ingevuld door mensen die weten dat Vladimir de Heilige in 988 door de massa-doop in de Dnjepr zorgde dat Kiev-Rus christelijk werd. Dat neemt niet weg dat ik blij ben Vladimir te kennen, zomaar, voor mezelf, voor de dag dat ik aan de Dnjepr zal staan. "Hoe kan je zo'n woorden nu onthouden?" Verrassend gemakkelijk eigenlijk, zodra je het alfabet kunt lezen en bepaalde woordstammen begint te herkennen. "Waarom lees je die boeken nog zelf, als er samenvattingen circuleren?" Tja. Daar was de gehate waarom-vraag weer."
"Je kunt buitenstaanders niet blijven lastigvallen met boekentips of Sovjetanekdotes en dus waren we na verloop van tijd als vanzelf aangewezen op elkaar om onze associaties en bedenkingen kwijt te kunnen. We begonnen op een soort subcultuur te lijken, met ons eigen, bizar interesseveld en verwrongen referentiekader.
Toen professor Montballyu tijdens het algemene kandidatuurscollege Recht uitriep: "Allez! Wat gebeurde er in de jaren zeventig?", realiseerde ik me met een schok dat hij vast niet het antwoord "het begin van de vergrijzing van het Politburo" zocht, hoewel dat het enige was dat me op dat moment te binnen schoot.
Dergelijke voorvallen bewezen dat we in een zompig Russisch moeras van dode dichters, vergeten historische feiten en onuitsprekelijke zinnen dreigden te zinken. We lieten het gebeuren, want we genoten ervan en torsten met genoegen al die 'onnuttige kennis'."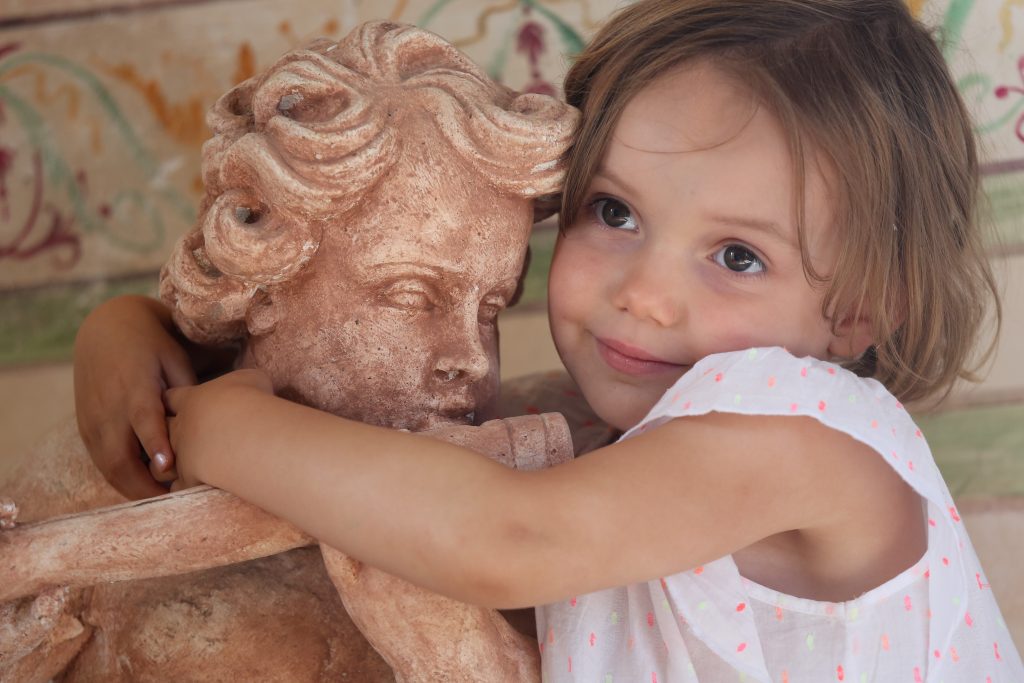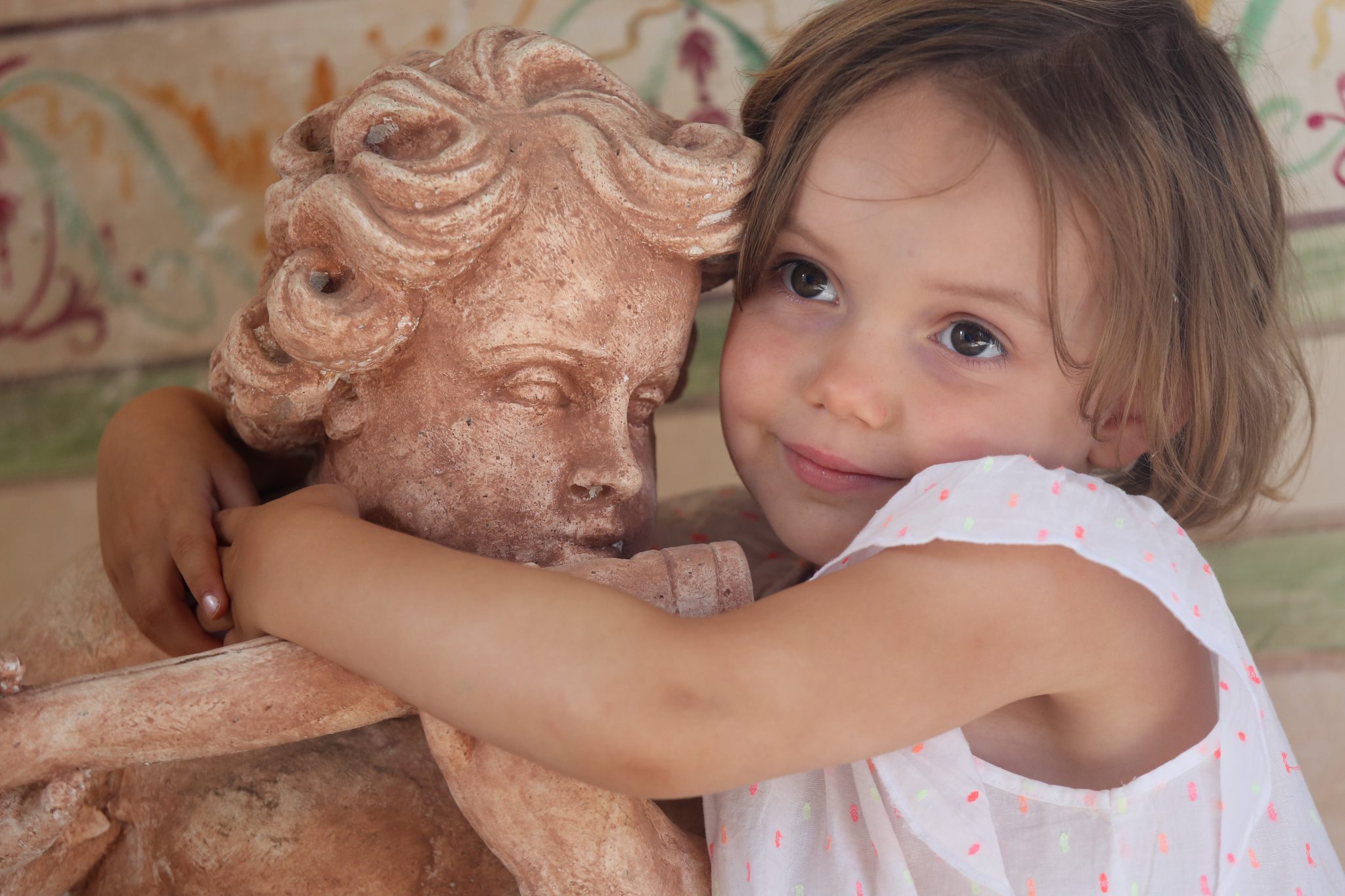 Uiteindelijk reed ik in de zomer na mijn eerste kandidatuur niet in een Trabantje door de Oeral ("dat plan stierf in de winter een stille dood  toen ik mij ging inschrijven voor mijn vierde herexamen in de rijschool"). Maar ik bracht vier weken door in de Oekraïense badstad Odessa, waar ik logeerde bij een ouder koppel, Julia en Nikolaj. Julia was een trotse vrouw, geboren in 1936 en nooit helemaal genezen van de ideeën ('Het Sovjetsysteem is superieur', 'Kameraad Stalin is de man') waarmee ze was opgevoed.
"Ik had verwacht dat mensen als Julia – uit een soort van Slavisch cultureel meerderwaardigheidscomplex – meteen zouden begrijpen waarom we het de moeite vonden om Oost-Europese Talen en Culturen te studeren, iets waar sommige van mijn tantes al wel eens moeite mee hadden. Maar daarin vergiste ik mij, Julia vroeg zich luidop af waarom we geen informatica, geneeskunde of economie hadden gekozen als studierichting. Als wij dan een pleidooi afstaken voor zelfontwikkeling en literatuur, dan bracht ze haar mond in een tuitje, zo van: 'Tja, waarom niet. Als je je zulke dingen kunt permitteren…' Daarmee gaf ze mij soms het gevoel dat ik mij een heel jaar had beziggehouden met zoiets als bloemschikken: een overbodige activiteit, die echter geen kwaad kan en wel mooi staat, dus 'waarom niet, als je je zulke dingen kunt permitteren.' Haar scepsis woog voor mijn zelfbeeld veel zwaarder dan de bedenkingen die het thuisfront een jaar eerder had geopperd." 
Enfin, het is niet mijn bedoeling om hier die hele bundel herinneringen over te typen. Ik wil alleen aangeven dat ik als student Slavistiek vaak een dubbel gevoel had bij de opleiding. Ja, ik vond die enorm verrijkend en interessant. Maar had ik soms de indruk dat de kleine faculteit gebaat zou zijn bij meer zuurstof van buiten af? Betwijfelde ik soms dat de concrete invulling van het curriculum het beste plan van aanpak was om relevante Rusland-kenners af te leveren? Om eerlijk te zijn, moest ik daar ook 'ja' en 'ja' op antwoorden. In de zomer van 2000 nam ik daarom – met mijn kandidaatsdiploma Slavistiek op zak – een beslissing. Ik zou toch maar germaniste worden…
Om een lang verhaal kort te maken: ik ben uiteindelijk een 'Germaniste-met-ook-een-bachelor-in-de-Slavistiek' geworden en geen Slavist-pur-sang, maar ik heb absoluut geen spijt. Niet van mijn keuze als 18-jarige om aan Slavistiek te beginnen en niet van mijn latere beslissing om te heroriënteren.
Ik heb dikwijls juist het gevoel dat ik mezelf met mijn afwijkende traject op een 'best of both worlds' heb getrakteerd.
Ik heb een diepe onderdompeling gehad in onderwerpen – Russische Letterkunde, Geschiedenis van Rusland, Russische Taalbeheersing – die mij buitengewoon boeiden (dank U, Slavistiek). En ik ben zeker dat ik de algemene vaardigheden heb verworven die je van een universitair opgeleide filoloog mag verwachten (dank U, Germaanse). Toen ik begon te solliciteren had ik een diploma dat mensen gemakkelijk kunnen plaatsen en geschikt achten voor bepaalde functies (aha, een Germanist!), maar ik had ook een duidelijke troef met mijn kennis van Oost-Europa.
Misschien kan de opschorting van de studierichting Slavistiek – hoe jammer ook – uiteindelijk nog tot iets goeds leiden. De aanwezige expertise wordt – volgens het officiële plan, dus even afwachten  – immers niet weggegooid maar verdeeld over de opleidingen Toegepaste taalkunde, Geschiedenis, Taal- en Letterkunde en Culturele Studies. Het wordt bv. mogelijk om Russisch en Duits te combineren. My oh my, mijn persoonlijke 'best of both worlds' wordt een standaard keuzemogelijkheid vanaf 2017/2018…