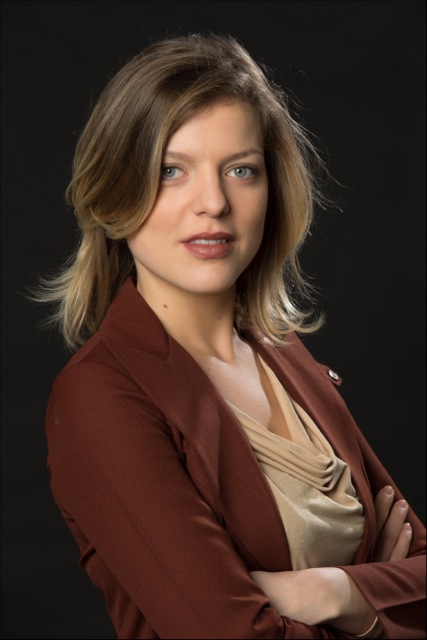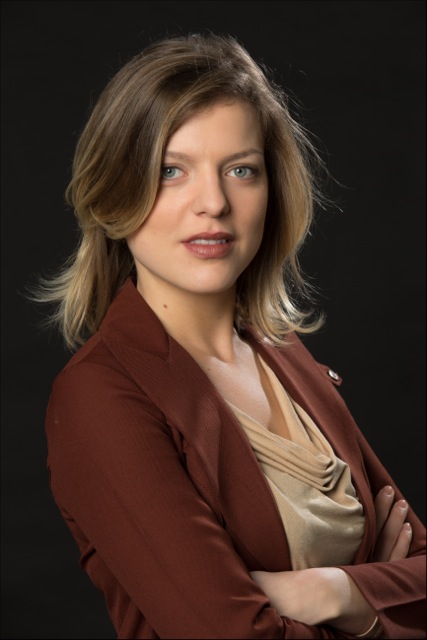 Een grappige verspreking, vorige week. Pascal Cools, directeur van Flanders DC betuigde via Twitter zijn steun aan de crowdfunding campagne van Charlie Magazine en omschreef hen als 'een nieuw magazine dat er toch wel boek op zit'. Ha, wij voelden ons meteen aangesproken!
Vandaag hebben de Charlies net geen 75% van hun richtbedrag ingezameld. Dat is goed, maar de tijd tikt door en er zijn nog (maar?) tien dagen voor hun campagne afloopt. De zoektocht naar de resterende 8000 euro gaat verder, dus: niet twijfelen maar storten als je de Charlies (aka een bende eigenzinnige online journalisten) de werkingsmiddelen wil geven om voor het tweede jaar op rij een 'ander' soort artikels te brengen, in de geest van smart is the new sexy.
Achter zo'n slogan scharen wij ons met plezier, dus www.thisishowweread.be is sinds dit weekend een Charlie's Angel, categorie Fun Funder Online. Ook actrice Ella Leyers bedacht de Charlies recent met 'een aanzienlijk bedrag'. Of zo formuleren ze het toch op de site… Zou Ella dan een Generous Giver, een Big Spender of een Rich Bitch zijn? Place your bets hieronder bij 'reacties'.
Om de crowdfunding van Charlie Magazine te promoten, Ella een opgestoken duim te geven voor haar gulle engagement en jullie van je dagelijkse portie leestips te voorzien, volgen hieronder de boekentips van Ella Leyers, zoals ik ze begin 2014 mocht optekenen voor ELLE.
Welke zeven boeken doen het hart van Ella Leyers sneller slaan?
DAVE EGGERS – EEN HARTVERSCHEUREND VERHAAL VAN DUIZELINGWEKKENDE GENIALITEIT. 'Eggers heeft een geweldige eigen stijl. Ik ga hem gewoon mijn lievelingsschrijver noemen. Iemand moet die titel krijgen en van Eggers werk houd ik enorm. Dit boek is zijn autobiografie, die heel pathetisch had kunnen zijn maar dat niet is – z'n beide ouders sterven kort na elkaar, hij krijgt op z'n 21e het voogdij over z'n broertje… Inspirerende lectuur met als boodschap: 'Blijf niet bij de pakken zitten."
JD SALINGER – FRANNY EN ZOOEY. 'Dit boek  van de schrijver van De vanger in het Graan bundelt een kortverhaal en een novelle over een zus en een broer, Franny en Zooey. Zooey ligt bijna de hele novelle lang in een badkuip, ergens in Manhattans Upper East Side. Los van het feit dat ik graag in bad ga, was dit een boek dat tot m'n verbeelding sprak. Het New York van de jaren 1950 fascineert me.'
JM COETZEE – IN ONGENADE. 'Na een affaire met een studente wordt een wat oudere professor ontslagen. Hij trekt zich terug op de ranch van z'n dochter Lucy met wie hij een moeizame relatie heeft. Zonder teveel te verklappen kan ik wel zeggen dat dit geen 'leuk' boek is, maar eentje dat indruk maakt. Het laat je als lezer verweesd achter.'
MARK HADDON – HET WONDERBAARLIJKE VOORVAL MET DE HOND IN DE NACHT. 'Het hoofdpersonage Christopher is een jongetje met het syndroom van Asperger. Op een dag vindt hij het lijk van een zwarte poedel en trekt op onderzoek uit. Verfrissend is dat het boek de wereld beschrijft zoals Christopher hem als autist ervaart. Dat merk je in de nummering van de hoofdstukken, maar ook in bv. het gebrek aan empathie. Een aangrijpend en bij momenten zeer grappig boek.'
ARAVIND ADIGA – DE WITTE TIJGER. 'Een Indische self-made man vertelt in sneltempo z'n levensverhaal. Hard en eerlijk legt hij uit hoe de weg naar succes eruit ziet in het moderne India. Dit was zo'n boek dat ik onmogelijk kon wegleggen.'  
YANN MARTEL – HET LEVEN VAN PI. 'Huilen! Ik werd diep ontroerd door dit waanzinnige verhaal van een jongetje op een reddingsboot in het midden van de Stille Oceaan, in het gezelschap van allerlei dieren. De verfilming kon alleen maar tegenvallen – en deed dat ook. Sommige dingen, zoals die Bengaalse tijger, zijn gewoon beter in je eigen fantasie.'  
CHRISTOPHER DURANG – BETTY'S ZOMERVAKANTIE. 'Op de toneelschool in Manhattan moesten we elke week een stuk lezen en bespreken. Toen is mijn literaire blik echt verruimd. Mijn Amerikaanse klasgenoten hadden natuurlijk een heel andere leesachtergrond. Dit toneelstuk is een absurd pareltje met ongelofelijk veel vaart. Ik moest bij het lezen regelmatig luidop lachen. Dit wil ik wel spelen!'
PS: Oké, betrapt. Dit is een post met een hoge recyclagefactor. Mijn excuus: ik vertrek morgen met Joris voor een weekje naar het Zuid-Italiaanse Bari en ben allesbehalve vertrekkensklaar. Gelukkig hoef ik me over leesvoer geen zorgen te maken, met Katriens leeslijstje voor Italiëreizigers.
PPS: Copyright van Ella's portret: Sofie Silbermann