Nog op zoek naar een laatste vakantieboek? Zo eentje dat je in één ruk uitleest aan het zwembad? Of eentje dat je uit je slaap houdt? Ik las deze drie pageturners in het voorjaar en kan ze iedereen aanbevelen!
Wil jij bovendien in de toekomst zelf recensies schrijven op je blog, dan is er goed nieuws. Op 7 oktober geef ik een workshop recensies schrijven in De Nieuwe Vrede in Berchem. Ik ga het hebben over hoe je een goed onderbouwde recensie schrijft, deel  schrijftips en welke info je in een recensie stopt. Verder vertel ik hoe je recensie-exemplaren aanvraagt, hoe je je objectieve recensie een persoonlijke toets geeft en hoe je een publiek vindt voor jouw recensies.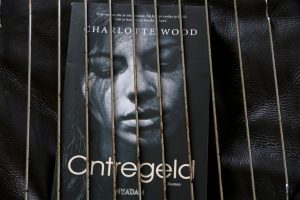 Ontregeld van Charlotte Wood (Nieuw Amsterdam)
Tien Australische vrouwen besluiten om niet langer te zwijgen over hun seksueel misbruik. Als straf worden ze in een hinderlaag gelokt en opgesloten in een verlaten schaapsscheerderij, omringd met elektrische draden. Ze worden bewaakt, geslagen en vernederd door een ingehuurd en crapuleus trio. Als de voedselvoorraden opraken, wordt duidelijk dat de bewakers evenzeer gevangen zitten. Bewakers en slachtoffers zijn aan elkaar overgeleverd en langzaam veranderen de rollen. In Ontregeld (Stella Prize en Indie Book Awards Novel of the Year) volgen we Verla en Yolanda. We lezen hoe ze van gewone meisjes doorslaan naar waanzin in mensonterende omstandigheden en hoe ze na verloop van tijd hun vrouwelijke kracht terugvinden in de champignonpluk en de jacht op konijnen. Toch kent het verhaal geen happy end.
The worst is yet to come na een jaar van opsluiting. Want hoe kan je terug naar een maatschappij die je deze verschrikking heeft aangedaan?
Ontregeld schetst een psychologisch experiment in de slechtst denkbare omstandigheden. Wat gebeurt er met een groep vrouwen in een uitzichtloze situatie? Hoe evolueren relaties als je in permanente doodsangst leeft? En moet je je waardigheid opgeven als laatste redmiddel? Een bevreemdende roman geschreven vanuit het perspectief van twee vrouwen in paniek: waar zijn ze en waarom komt niemand hen zoeken? Journaliste en schrijfdocente Charlotte Wood is één van de meest originele en provocerende Australische schrijvers.  Ze nestelt zich diep in Verla en Yolanda's hoofden waardoor de angst heel voelbaar wordt. Een puur vrouwelijke roman over de grenzen van seksueel geweld en schuldgevoelens, over lichamelijkheid en (het verlies van) schoonheid, over de dunne grens van geestelijke gezondheid. Een onthutsende en gewaagde aanklacht tegen diverse vormen van machtsmisbruik.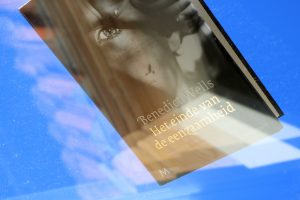 Het einde van de eenzaamheid van Benedict Wells (Meulenhoff)
"Er leken gezinnen te zijn die door het noodlot werden gespaard en andere die het ongeluk aantrokken, en die nacht vroeg ik me af of wij tot die laatsten behoorden."
Als kind verliest Jules zijn ouders in een auto-ongeluk. Van een dappere en zelfzekere jongen verandert hij in een bange en schuchtere knaap. In één klap is zijn kindertijd voorbij. Jules haat wie hij is geworden. Geplaatst in een internaat verliest hij het contact met zijn verslavingsgevoelige zus en seutige broer. Hij sluit er vriendschap met de door verdriet getekende Alva. Als ze afstuderen, durft Jules – bang om afgewezen te worden – zijn gevoelens voor Alva niet te uiten. Jules blijft maar wachten tot zijn leven gaat beginnen "want diep vanbinnen voelde ik dat allemaal toch niet mijn echte leven was. Dat ik het nog steeds wilde verruilen voor dat waarin mijn ouders nog leefden". Maar dan komt Alva jaren later toch weer in zijn leven…
De jonge Duits-Zwiterse Benedict Wells (1984) schrijft vanuit het standpunt van Jules met een alwetende vertelstem die nu eens terugblikt en dan weer toespeelt op de noodlottige afloop. Wells is bovendien een pseudoniem, gebaseerd op een roman van John Irving die Wells inspireerde om zelf schrijver te worden. De auteur toont veel mededogen voor zijn getormenteerde personages en laat Jules evolueren van een speelbal van het lot tot de meester van zijn situatie want
"al van onze geboorte zitten we op de Titanic. Daar valt niets meer aan te doen. Maar we kunnen wel kiezen of we panisch schreeuwend gaan rondrennen of de muzikanten zijn die dapper en waardig doorspelen."
Een aangrijpende en melancholische bestseller (European Union Prize for Literature) over een niet te stillen verdriet. Over hoe rampen ons tekenen maar een kern van onze persoonlijkheid toch overeind blijft. Maar bovenal is deze bildungsroman een intens droef liefdesverhaal.
Marlena van Julie Buntin (Prometheus)
"Ik heb nooit geloofd in het idee van een onschuldige omstander. De handeling van toekijken verandert wat er gebeurt."
Op haar vijftiende sluit Cat een hechte vriendschap met Marlena, haar mooie buurmeisje in het desolate Michigan. De onervaren Cat wordt Marlena's sidekick. Samen spijbelen ze en delen ze geheimen. Uit verveling en een fascinatie voor tragiek zuipen ze zich regelmatig lam. Maar Marlena is ook een junkie met een methadon stokende vader. Ze is verslaafd aan pillen en verkoopt haar lichaam in ruil voor drugs. Deze gevaarlijke verslaving hangt als een taboe tussen de twee meisjes in. Als Marlena op haar achttiende een verdachte verdrinkingsdood sterft, is Cats broer de laatste die haar heeft gezien. Twintig jaar later – als gesettelde vrouw in New York – worstelt Cat nog steeds met de schuldvraag… en de drank. Als ze niet had gezwegen, had Marlena dan nog geleefd? Hoe zou haar leven er hebben uitgezien als zij the girl next door was? Wat is haar eigen redding geweest? Waarom is zij nooit de afgrond ingegaan?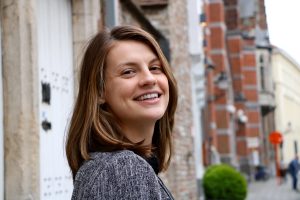 Een innerlijke monoloog vol 'wat als' vragen over de verwoestende gevolgen van een verslaving, de dunne grens tussen fatsoen en marginaliteit en de dynamiek van een afhankelijkheidsrelatie. Een heftige confrontatie ook met onze egoïstische gedachtenkronkels. Zo is Cat opgelucht dat Marlena niet van de pillen afgeraakt als ze een relatie heeft met haar broer want "ik wilde de belangrijkste persoon voor haar zijn." Deze zinderende debuutroman vat perfect de heftigheid van jeugdige vriendschappen en maakt van de destructieve en permanent benevelde Marlena een onweerstaanbare protagonist die gedoemd is om jong te sterven. De Amerikaanse schrijfdocente Julie Buntin baseerde Marlena op haar jeugdvriendin Lea die terwijl zij studeerde en carrière maakte, veranderde in een junkie. Een bildungsroman over het verlies van onschuld en naïviteit.
PS: Deze recensies verschenen eerder in Psychologies.
PPS: Lees hier mijn interview met Julie Buntin.